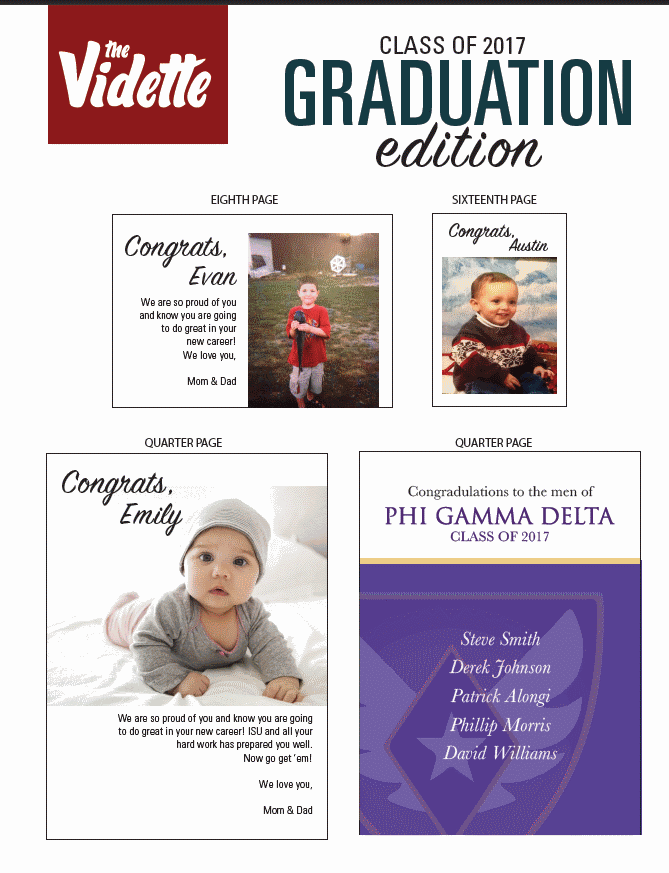 The 2017 Vidette Graduation Edition is the perfect opportunity to recognize and honor graduates by helping them commemorate their time at Illinois State University.
To mark commencement weekend at ISU, The Vidette will publish an all-color magazine and your salute to your special graduate will be prominently featured. Copies of the magazine will be available on campus throughout the week of May 8. Copies will also be available at The Vidette Building. All of your ads will be posted on our website Videtteonline.com and a complete digital version of the magazine will also be published on our website.
So join us in congratulating and celebrating the Redbird Class of 2017.
There are four different size options for your special message and photographs. Check out the online form to place your order today.