As an aspiring professional in the fashion industry, I love to hear stories of how different people found their niche in this business.  Whether you are pursuing a career in fashion or just about anything else, breaking into your desired field can be intimidating post graduation.  For me, learning about other individual's stories helps to ease the fear and amp up the excitement for a career after graduation.  Plenty of professionals have taken the time to write up the pits and peaks of their career as an aid to people like myself.  I have round up 4 of my favorite reads for a career in fashion.
1. Girl Boss: Sophia Armoruso
The book Girl Boss was written by a woman who truly built a career and a future for herself from the ground up, from starting up her own website to be becoming the founder of her website Nasty Gal, one of the "the fastest growing companies" credited through Inc Magazine in 2012.  The novel focuses on the trials, successes and hardships Armoruso has faced throughout her career as an entrepreneur.  Amrmoruso has just released a new book called Nasty Galaxy which speaks about building the Nasty Gal brand as well as her personal brand.
2. Nice is Just a Place in France: The Betches
A bit more risqué read, Nice Is Just A Place in France is written by a group of girls who go by the name, The Betches.  The group consists of three college roommates from Cornell University.  What stemmed from a small idea turned into a revolution.   The Betches have released two successful books as well as a clothing brand.  Nice Is Just a Place In France focuses on standing your ground and not taking no for an answer.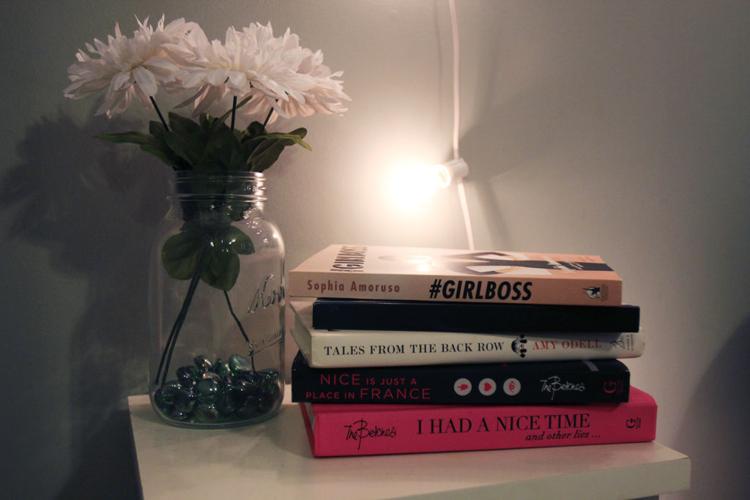 3. Tales From the Back Row: Amy Odell
Amy Odell, editor of Cosmopolitan.com has established a career for herself that I only dream about. A behind the scenes look into a life within the fashion industry, Odell wrote Tales From the Back Row. Tales From the Back Row dives into "an outsiders view from inside the fashion industry". Odell has built her own personal brand as a Cosmopolitan legacy and an established author.
4.  Leave Your Mark: Aliza Licht
Fashions favorite "PR girl" for DKNY wrote the career bible, Leave Your Mark.  The book reads, "Land your dream job.  Kill it in your career.  Rock social media."  Licht helps to mentor young professionals through her experiences as a woman in the fashion industry.   A feel good read, with not only humor and real moments, but also the importance behind believing in yourself in such a cut throat industry.  Leave Your Mark is a must read for any aspiring professional. 
All of these books are available through the shoppable links above.