In the fall and winter months, everyday comfort is essential whether you are walking to class, sitting in your local coffee shop or headed to work. That frigid air makes coziness a must, and I will be the first to acknowledge that! Little do most know, feeling comfortable does not mean taking those sweats that have been laying on your floor for God knows how long, throwing them on and starting your day. There are so many ways you can incorporate comfort into your everyday looks while still looking trendy for almost any daily encounter.
I have put together 5 of my favorite staple pieces that incorporate comfort and edge to your everyday fall look!
 1.         Distressed Denim – This has become a huge trend making a statement this summer and carrying its way into fall (but whose complaining).  Not only does this give an edge to any casual look, but also you can absolutely dress them up for any occasion. Throwing a nice pair of heeled booties or wedges with distressed denim creates that chic and causal look so many strive for.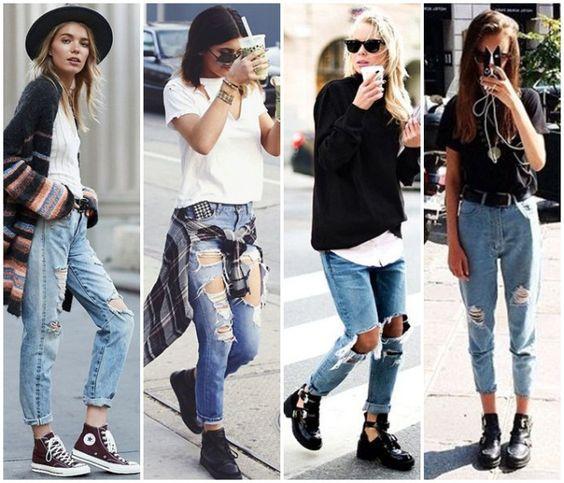 2.         Sneakers – I know this may sound crazy, but those sneakers you have in your closet that you wear for comfort have become extremely trendy this fall! Pairing a cute pair of sneakers with any outfit creates for so much comfort when walking to class or walking around work. My favorites are vintage sneakers, such as New Balance or Retro Nikes and then pairing them with my destroyed jeans, a sweater or even a t-shirt dress and jean jacket combination! The possibilities with an everyday pair of sneakers are endless.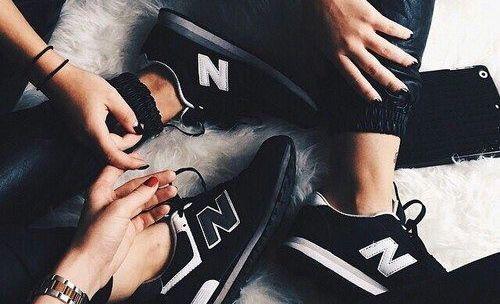 3.         Flannels – When it comes to fall, I think it's pretty obvious that we all own flannels, and I say flannel(s) for a reason because I know all you ISU students own more than one! This piece has become a wardrobe stable for the colder months, but should be styled carefully. With that being said, I always try to dress them up considering they are already so comfortable. I usually pair mine with distressed denim (obviously) either tied around my wait or worn over my shoulders or tied around my waist with my favorite t-shirt dress. Your options are endless with flannels of any kind.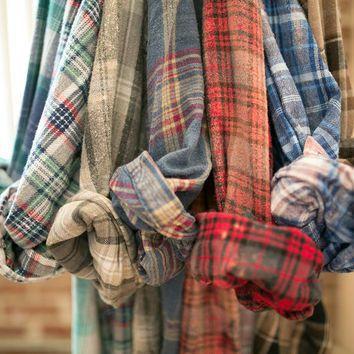 4.         Baseball Hats – This has to be one of my all time favorite comfort trends this season. It is so effortless and trendy, I can never pass it up while getting ready in the morning.  A plus, you will never have to worry about having a bad hair day again! This must-have accessory can turn any outfit into a casual, chic and comfortable look without much effort at all. Pairing a hat with your favorite t-shirt dress or pair of mom jeans is the perfect look for a casual day full of classes or running errands.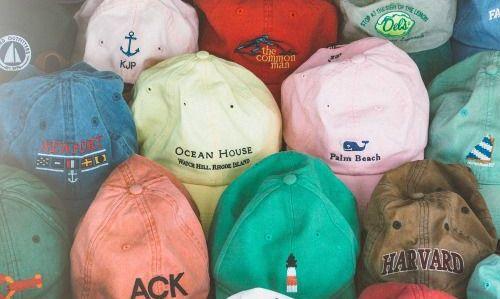 5.         Cowl Neck Sweaters – When most people see the words "neck and sweater" in the same sentence they tend to get scared away and say "No way, my mom wears turtleneck sweaters!" Cowl-neck is the perfect balance between the two and is a total statement piece in your fall and winter wardrobe. It's not as stuffy as a turtleneck or as unflattering in some cases, it is truly the best of both worlds. Pairing one of these sweaters under your favorite jacket or with a pair of leggings and boots is ultimate fall comfort at its finest! They are not too clingy and leave a lot of breathing room, which is what comfort is all about!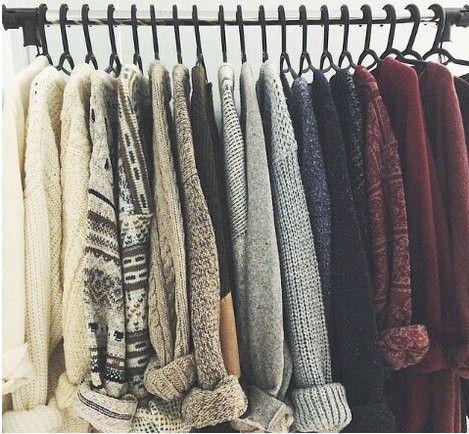 While getting dressed on these crisp mornings, take into consideration all these fall must-haves for everyday comfort! Mixing and matching them to create you own unique look is by far the best part.