With all the faux fur options this season, how do you chose just one?  We are talking coats, scarves, and even bags.  Faux fur can sometimes feel a little too fancy for everyday wear.  This season there are so many more ways to wear your fur.  Which is making fur feel a lot more acceptable as a part of your day-to-day wardrobe.  With all of these choices it makes it so easy to implement your faux fur into any outfit.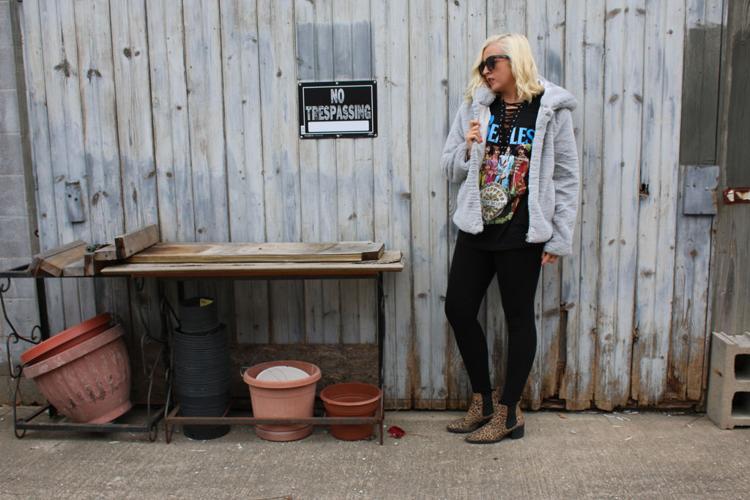 The best part about fall furs is they only come around once a year, leaving you so much opportunity to play around with so many different looks.  I've broken down just five of the many statement pieces you can find in faux fur this season.  From stoles to clutches you are going to want to grab a handful of these to complete your rocking fall wardrobe.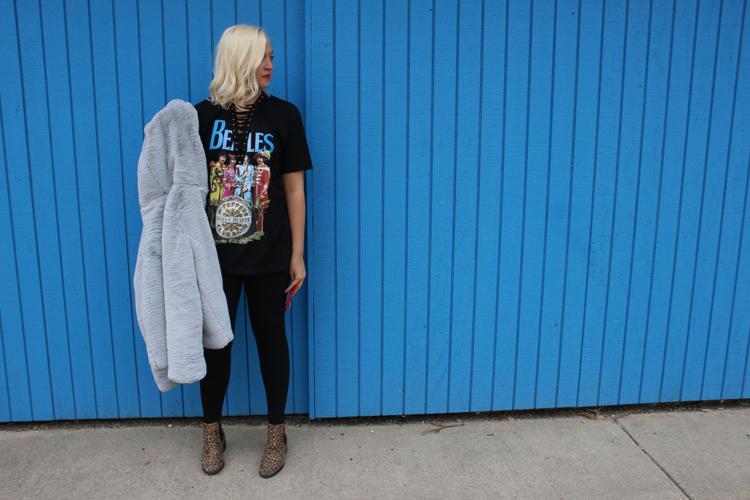 The gray hooded faux fur featured above is available at Forever 21, as well as all items below are available through the shoppable links.  Happy faux fur shopping!
Tossing a scarf over a graphic tee and denim jacket duo can be just the pop your outfit needs.  This past weekend I was doing a little damage at Zara, and came across these adorable faux fur stoles.  These are just the piece to amp up a dull jacket or give your look a little extra pop. Plus, not to mention how seriously warm faux fur can be. 
Although the temperature hasn't been consistently cold, once it finally decides to hit below freezing we'll all be scrambling to find our hats and mittens.  This season you can grab a knit hat with a little more personality.  These faux fur pom pom details are ideal to sprucing up your parka and snow boots. 
Big surprise, I am still obsessed with every jacket I lay my eyes on.  This season I have been drooling over the coat selection on Forever21.  They have just about every style I could dream up, plus all of my favorite trends from FW 2016.  Their racks are full of cute puffers, oversized bombers, and faux fur anything.
I know what your thinking, a clutch? Really? I will admit it did take me a second to get on board with this trend but only until I realized how much I was missing out.  These little fuzzy gems are perfect for a night out or for a special occasion.  Styling a faux fur clutch with a simpler look gives you an effortlessly elevated outfit.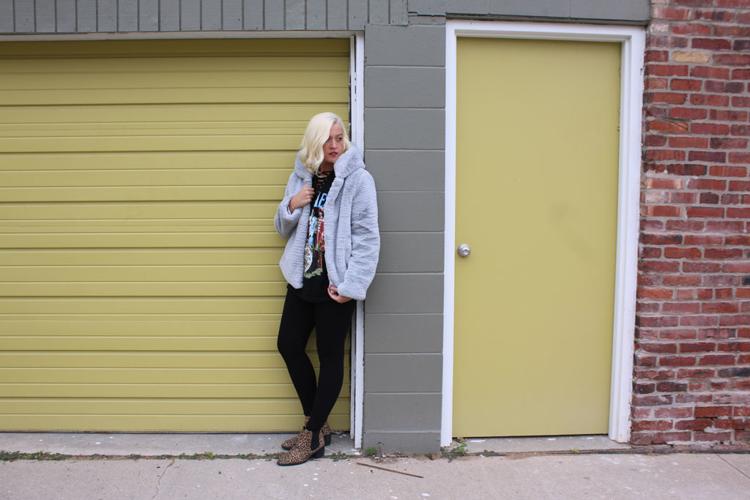 Sometimes if I wear the same bag for too long it starts to feel drab and overdone.  My latest trick to making it feel new again is finding a fun keychain to add on for a fresh look.  This fall season, what better to add on to your bag than a fluffy pom pom? Nothing, the answer is nothing.  These faux fur pom poms can be hooked to your keys, purse, or even on the zipper of a jacket.