Although all the other fashion bloggers are reporting Cannes Film Festival and the Louis Vuitton Cruise 2017 show, I thought I would put a small hiatus in all those articles. Rather, I chose to talk about how to achieve the French girl's style.
Although I don't have a huge love for the culture, French style is something really important to look at because it is minimal and sustainable. Whether you are just starting your new capsule wardrobe or just want less clutter in your life, these are ways to achieve the French woman's style.
1. Classic pieces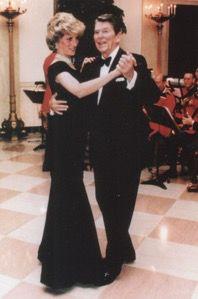 French women only shop when they need something, so they invest in classic pieces that will last a very long time such as the classic little black dress. A French person will tell you just because the iconic saying is "little," it does not mean it has to be little.
Any quality black dress that fits your body well will fit into this category. Audrey Hepburn's black dress was a long maxi, which was perfect for her. This photo I added is of Princess Diana wearing an elegant black dress that fit her personal style.
2. Muted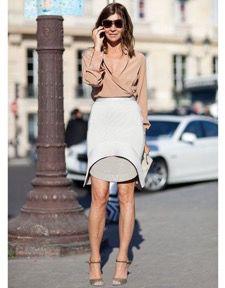 French women usually veer away from prints. They buy pieces that can easily be mixed and matched throughout their wardrobe. This is a good tip to incorporate because different prints go in and out of style.
The best way to save money is to not even get tempted by the new "in" print. Shop for muted and you will not need to worry about it looking weird in a few months. Carine Roitfeld, former Editor-in-Chief of Vogue Paris, is pictured.
3. Do not imitate trends; it's all about personal style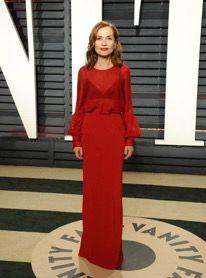 So many women need to understand that trends are not for everyone. They are not made for every body and hair type or skin tone. This is why we should stop chasing trends and build our own personal style.
One way to figure out what your personal style is by choosing anywhere from 30 to 60 pieces in your closet you cannot live without and getting rid of (or pretending to get rid of) the rest of what is in your wardrobe. Those pieces you chose are your personal style. Pictured is French actress Isabelle Huppert who, regardless of the fashion era, always stays true to her personal style.
4. It is about what you do not wear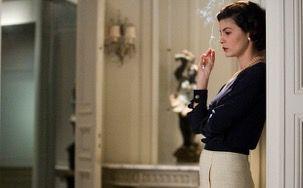 This is something I have always heard about French style but never really thought about until recently. Heels higher than the Eiffel Tower (because being uncomfortable is not sexy), push up bras and restrictive (or tight) clothing is not the French woman's way. Though they will never admit they spend hours in front of the mirror getting ready, their style seems effortless.
Jewelry is simple, garments provide comfort and simplicity speaks louder than complexity. Coco Chanel's elegance was radiated through pearls, neutrals and simplicity.