As the holidays hit in full force, there are so many things to look forward to. From time off work and school to eating my body weight in mashed potatoes, there is nothing quite like the holidays. By default, the last thing on your mind is what you'll wear to the festivities. The holidays are a perfect excuse for going a little over the top on the style front. Whether that be faux fur, an oversized scarf, or a little red dress; this is definitely the time for busting out some of your old favorites.
For me, every year my outfit is completely different in terms of how fancy or casual I go. That's why I have styled up 3 different holiday looks with the help of an adorable shop located right here in Bloomington, Gigi Bottega. Select pieces featured are available at their shop located at 413 N Main Street.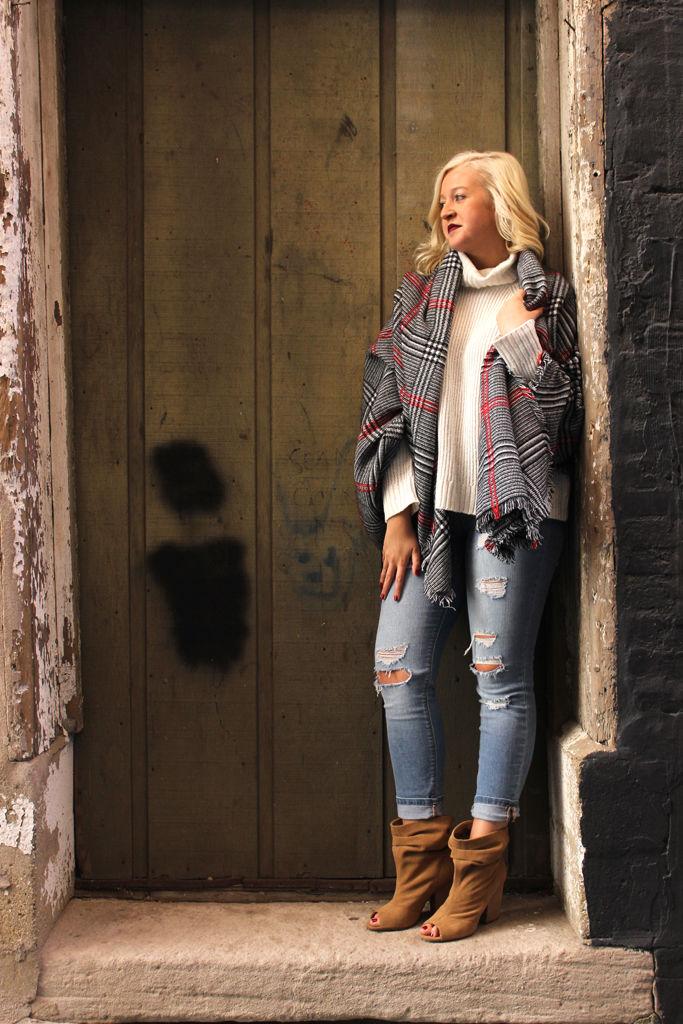 Comfy + Cute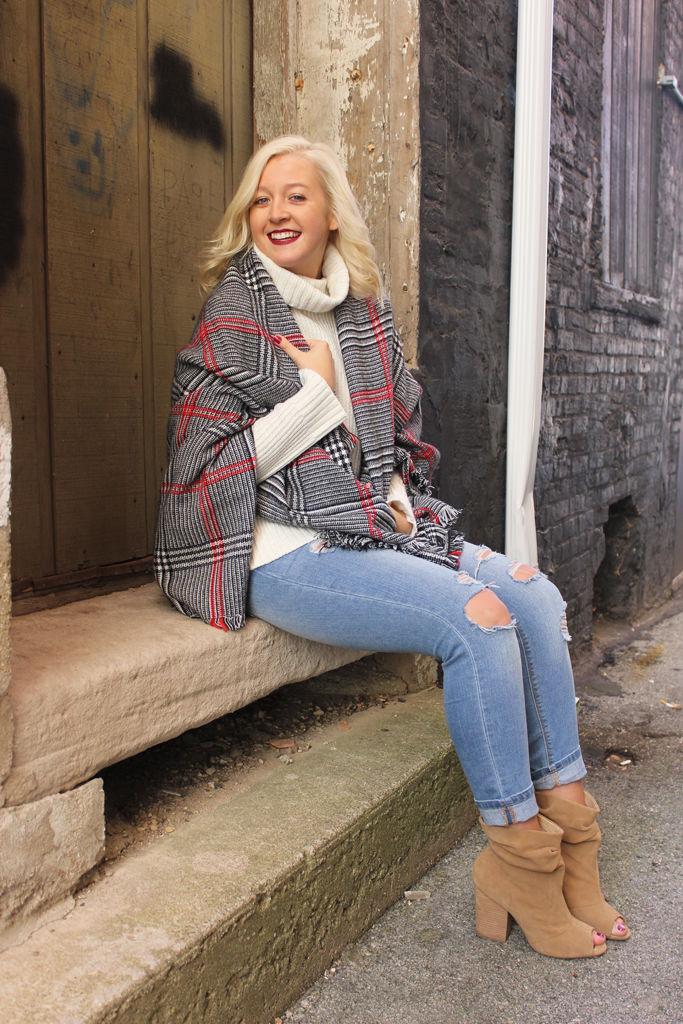 Comfy cute is my idea of the perfect combo for the holiday season. Don't get me wrong; I love a sleek mini dress, as much as the next one but as the temperature slowly drops I need to layer up. Typically most people stray away from layering anything over a chunky turtleneck sweater so naturally, here I have done just the opposite. One of my favorite winter accessories is a blanket scarf; beyond its insane warmth it can be styled just about a zillion ways. Personally, I love to wear it as a makeshift poncho, it adds a fresh element to your look, and let's be honest you are basically walking around wearing an insanely stylish blanket. What more could we ask for?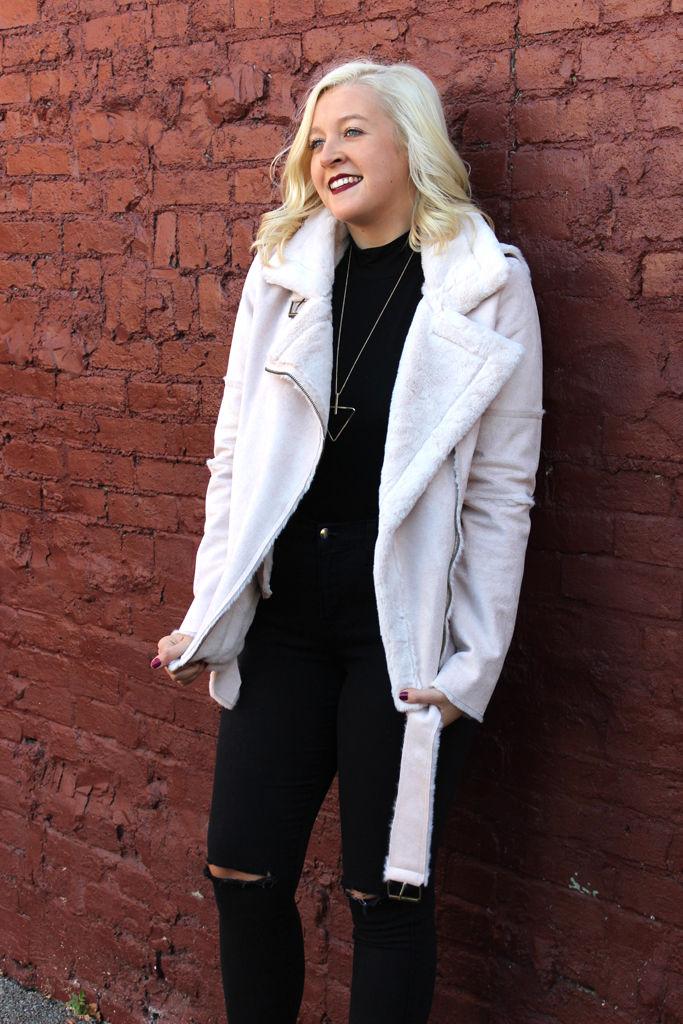 Trendy Outerwear
In the winter months it is easy to find yourself getting lost in all your layers. If there is one thing I could not live without, it is my collection of coats. Investing in high quality basics is an essential part to any wardrobe. This faux fur lined baby pink number is my perfect find for this season. Not only is it warmer than warm, but it is the perfect shade of pink. Tossing this coat over my go-to turtleneck and black jeans, top it off with some printed booties and jazz it up with jewelry and I am set for the holidays.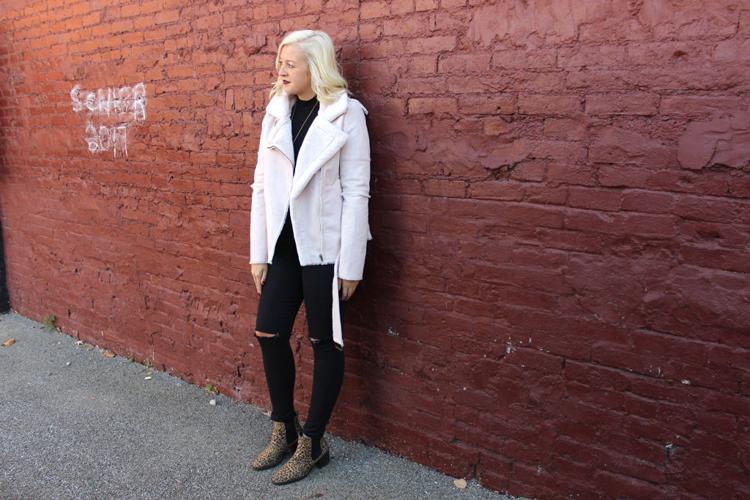 All Dolled Up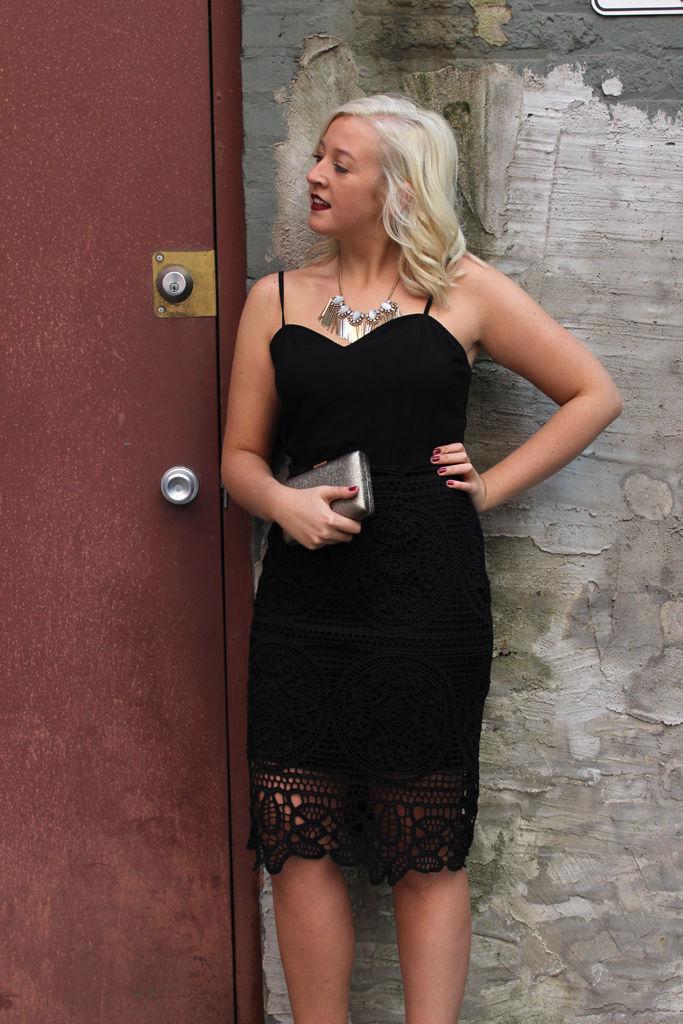 Holiday parties are the best excuse to buy a new dress, especially if you can find one that doubles as your NYE dress too. This little number I snagged from Gigi Bottega is just about all I could ask for in a holiday dress. Since I went a bit simpler in choosing black instead of per say a red dress, my instincts automatically told me to load on the accessories. I grabbed one of Gigi's chunky statement necklaces; this one has subdued jewels with a pop of gold. Like always I had to toss a jacket on to top the look off and of course, it had to be this burgundy faux fur bomber.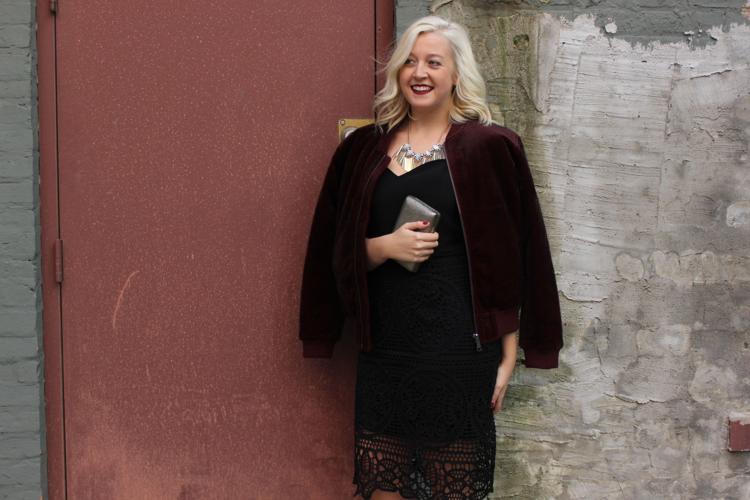 No matter what your holiday plans are, as long as your plate is full and your family is close, you're set. Happy Holidays!