One of the things that has stuck with me the most from my first fashion course in high school was the pattern in which style evolves. Looking at the fashion timeline, dress hems started floor length and eventually went as short as can be…then reversed back to midi and eventually back to our feet. This evolution never fails so don't go selling your favorite maxi dress! Give it a few seasons and it'll replace whatever is trending.
This cycle doesn't only apply to hems but to purses as well. We all probably push back the terrible memories from the early 2000s of our tiny Juicy Couture shoulder bags. Don't worry, I'm not telling you these purses are (and will ever) make a comeback. These tiny purses have received a glamorous makeover to fit perfectly with the 2017 aesthetics. In the past year or so, designers have ditched the hobo bag for the perfect micro purse.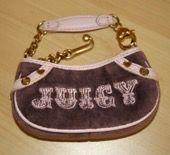 Now is the time to embrace the little things.
From Fendi to DVF, purses have shrunk to a size threatening coin purses. It's about time we receive a break from lugging around our overfilled bags. Now you have no need to overthink, just throw in your credit card and lip gloss and you're ready for a pain free day. And when I say pain free…I mean it. Your shoulder won't be aching by the time you get home, #blessed. I have suffered through way too many red marks caused by my heavy purse.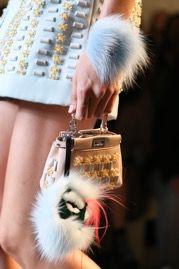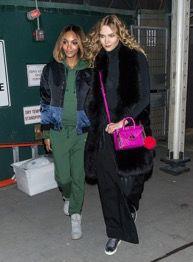 You may be hesitant to go out and buy a micro purse because of the proportion to your body. No need to worry! This style truly looks great on everyone. If you're 5 feet tall like me, it looks great! If you're 6' 2 like Karlie Kloss, it also looks great!
Micro purses are also all about having a good time. They're perfect for when you are out with the girls and too busy to think of where you can put your bag down. It is a quick grab-and-go type of purse that is too effortless to be true. Designers skillfully crafted these handbags to fit just your essentials, nothing more. Just have fun with it!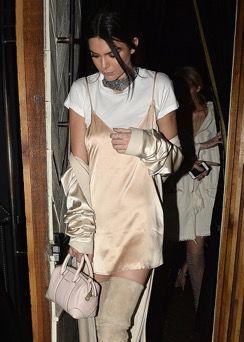 Another great thing about these purses is since they're so small, they don't make a dent in your wallet! No need to save up for months for the perfect bag, just pop over to Zara or online at Asos and take a gander at the lovely options they have available!