Welcome back to the mess that is my blog! Truthfully, I have been the busiest bee in the world and finding time to put on makeup is slim to none. With that being said, on a Friday night I decided to turn myself into a Bratz Doll. I don't know her name, but I assume it's something sassy like Natasha or Amber. Admittedly, I'm not the first person to do this. This started as a trend on YouTube and I found extreme enjoyment out of it. Not only are Bratz Dolls' features larger than life, some of their dolls have some serious makeup skills; glitter, pinks, reds, etc.  
This, for reference, was the doll I was going to recreate: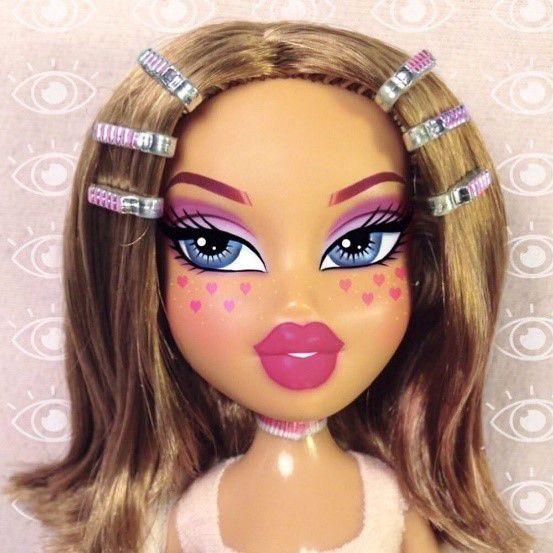 I didn't get around to documenting the process; however, the end product will speak for my whole experience. The hearts under the eyes were done last minute and I had no idea what to use for them, resulting in my questionable application of red eyeshadow under my eyes. However, the eye look itself was SO FUN! I never use this color scheme because I feel it doesn't suit my blue eyes, however the vibrancy of the pink with the contrast of the light shade packed all over my eyelids was so interesting.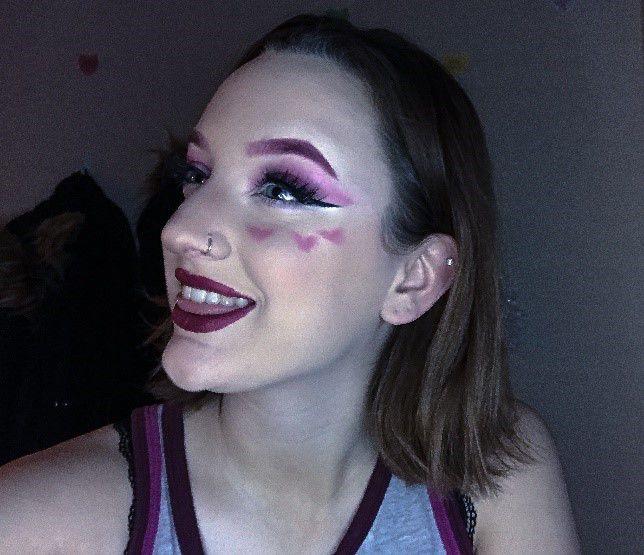 I feel it's only fair to address the eyebrows: I wish I had known hers were red before I did this. If I were to change anything, I would stick to a normal eyebrow shade, but I had to do the doll some justice. Lastly, the lips! I personally loved the choice because I honestly thought it tied the whole look together, the vibrancy of the eyeshadow and the eyebrows collectively.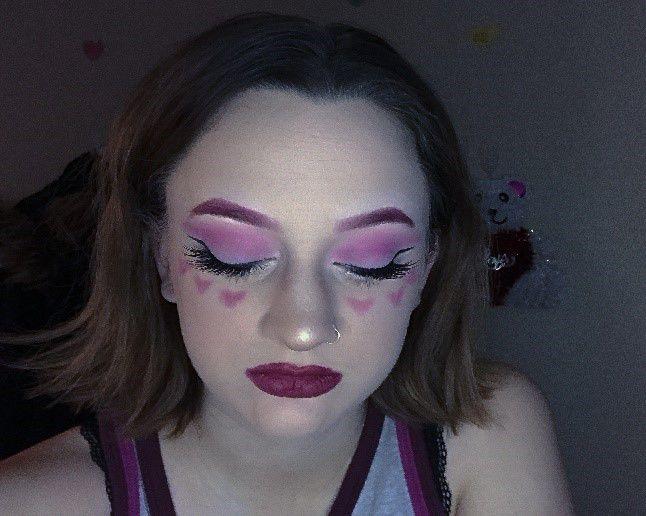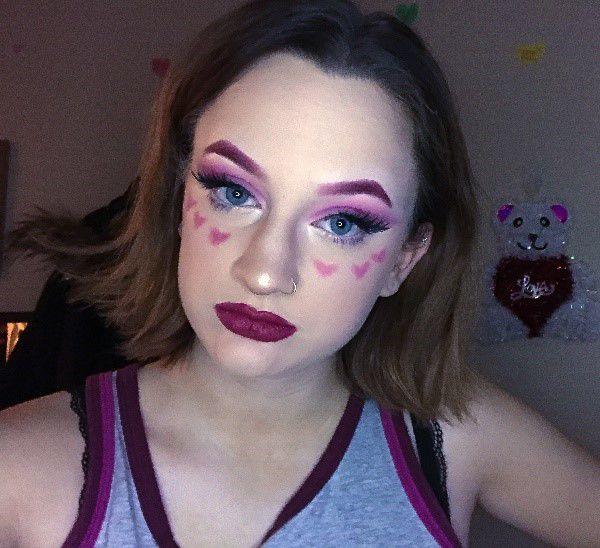 So, there you have it! Another Friday night where I can breathe again and beat my face. Should you try it? If you have one to two free hours go for it. Regrettably, I should've taken the advice "go big or go home." However, there are only so many features I can amplify, and my lips are not one of them.