2015 came and went. A lot of good music happened in 2015, but there were a few major albums and projects that did not end up happening for one reason or another. These are my 5 albums that I'm looking forward to in 2016. I'm looking forward to these albums for a variety of reasons.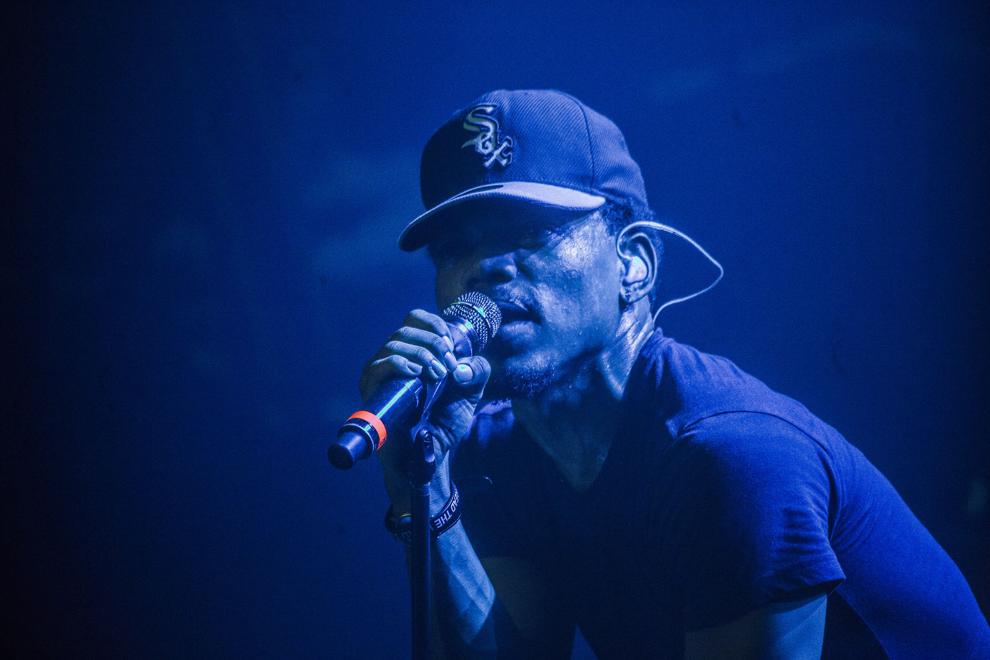 First and foremost, I like the artist. That's the most obvious reason to like an album. Then the artist might be so big that their album causes a cultural phenomenon (I'm looking at Drake). Then there are artists that have fallen out of favor with me with their last album, and I'm hoping that I can be a fan of their newest venture. These are in no particular order.
Drake — Views From The 6 
Drake has been in a struggle with his label Cash Money Records and their rights to a 5th album. Many believed that his "If You're Reading This It's Too Late" album was put out just to fill that spot of the 5th studio album. The only grey area surrounding this is that Drake labeled the project himself as a "mixtape" and not an official album. It will be interesting to see if this Views From The 6 album offers a different sounding Drake than we've heard in the past. If it does it might be safe to say that the reins that the label had on him are now gone, and he's given more artistic freedom. He also had the joint project with Future that dropped in the fall. I'm not the biggest Drake fan, but it seems like everyone else in the world is, so it's hard not to pay attention to an album of this magnitude. Drake had the biggest 2015 and didn't even put out his official album. 2016 is his for the taking if he wants it. 
Until then, continue to enjoy Drake's questionable dance moves. 
Kanye West — Swish 
If there was an award for most disappointing 2015 it would go to Kanye West. Aside from a few features, he was almost non-existent in 2015. Aside from some verses on Tyler The Creator and Vic Mensa projects musically he was very, very quiet in 2015. He recently announced his album is dropping February 11. It was rumored that it was going to drop in late 2015, but it never materialized. It's also expected to have a lot of up-and-coming Chicago talent on it. There are also the rumors that Kanye will run for President in the coming future, so that's something to look forward to.
Frank Ocean — Boys Don't Cry (Unconfirmed Title)
This one hurts to write. It was 2012 that Frank Ocean dropped his critically acclaimed Channel Orange. It's going on four years since he's put a full length project. Every other notable artist in Odd Future has put out at least one project in that time. He appeared on Tyler The Creator's new album, but other than that he had very little music tied to his name. Hopefully this new album features his dog as a producer. I don't have as much to say about Mr. Ocean because his lack of activity over the past years. We want your album though. 
Jon Bellion —Unknown 
2015 was a big year for Bellion. The Visionary Music Group signee released three singles in the past year before going on a sold-out nationwide tour. His ten million listens on his top song on spotify show his growth in popularity over the last year. You may have already heard this voice on the radio with his feature on a Zedd song which highlights vocals from this soon-to-be superstar. Towards the end of 2015, Jon announced an album release in the near future. He has tweeted and posted on instagram hints about the album but there is no set release day. Be on the lookout for the new project in 2016.
Chance The Rapper — Unknown
Chance The Rapper might be my favorite artist from this list. He has risen to fame off of just one mixtape, which he released in 2013, titled "Acid Rap", since then he has amassed almost 900,000 followers without releasing another full length project. He was the curator of his bandmate Donnie Trumpet's album which released in late summer. That album was made available for free on iTunes and was downloaded over 600,000 times in the first week. He released a single "Angels" and performed it live on the Colbert show, and he has since performed on Saturday Night Live, where he released another single, "Somewhere In Paradise," which features the likes of R. Kelly. There's not a real timetable for when his album will drop, but it seems that it's going to be for free. It's rumored that Frank Ocean and Andre 3000 are on it, among others.