EDITOR'S NOTE: Reid Watkins is a senior at Normal Community High School and a sports blogger for The Vidette. He currently is a sports editor and broadcaster for Normal Community's student newspaper, NCHS Inkspot.
The Illinois State University men's and women's basketball teams have both seen their fair share of struggles in recent years.
As the women's team (13-7, 5-4 MVC) seems to be back on the right track, the men's (7-15. 2-8 MVC) team continues to struggle. The women's team needs to be a rallying point for ISU fans as the men's team looks to turn around what has been a disappointing three years.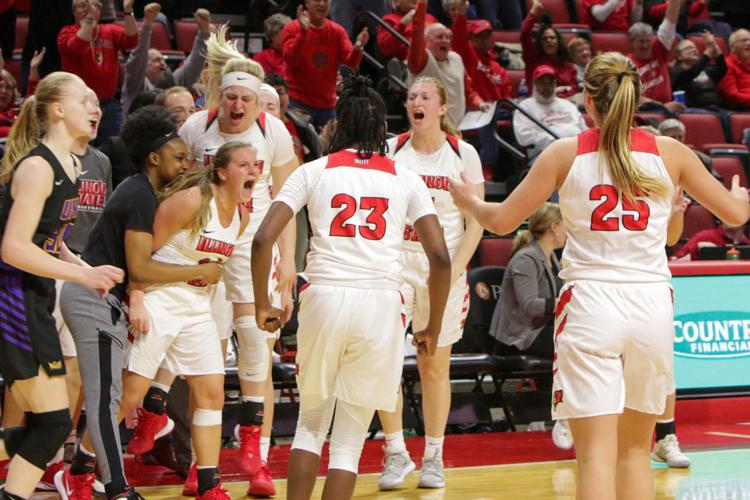 Look at the Lady Birds' most recent game, a loss on the road to then No. 24 ranked Missouri State. The women's team hung around and traded punches with the now-ranked Bears for the entirety of the game. ISU had the lead cut to just one point with 2:13 remaining in the third quarter, before Missouri State was able to pull away and beat the Redbirds by 13.
Now, imagine the men's team playing the No. 24-ranked team in the nation, Penn State. Illinois State fans would find themselves hard-pressed to believe their team could hang around and give the Nittany Lions a game.
While the women's team doesn't quite give off an overwhelming amount of excitement yet, it seems that ISU women's head coach Kristen Gillispie's squad is on the right path to get there.
Gillispie was hired following an 8-23 campaign, finishing within one game of .500 in 2017-18, her first season at the helm. A 19-12 mark the next season helped earn her a contract extension November 2019 that will take her through 2024.
The same year Gillispie was brought onto the staff, men's head coach Dan Muller was given a seven-year contract extension to take him through 2024 as well. Redbird fans may have been excited at the time but could be dreading the length of the extension now that Muller has failed to deliver when it matters most, in early March.
Illinois State basketball fans should look at the women's team as a bright spot while the men's squad does what they can to get back to the competitive ranks of the MVC.
Look for the women to bounce back from Sunday's tough road loss this Friday, with another installment of the Battle of I-74 rivalry as Bradley comes to town. Men's basketball will take its own trip to Missouri State this week, as the Redbirds square off against the Bears on Wednesday.