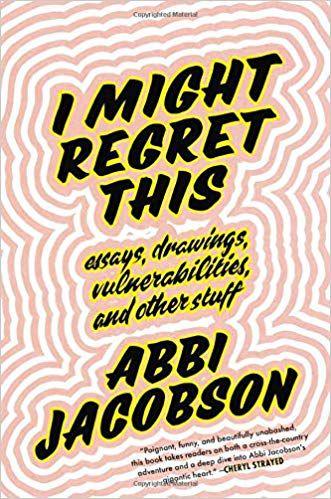 Fans of Comedy Central's hit show Broad City will be excited to learn that Abbi Jacobson, one of the two stars and creators of the show, released a new book on October 30. 
Known for her work with feminism, art and for being hilariously funny, Jacobson does not disappoint in bringing her writing to a new medium. 
The book, titled "I might regret this," is partly a collection of essay and partly a recounting of a solo cross-country road trip that Jacobson embarked on after some major life changes. In the memoir, she writes about finding herself, finding a hundred-year-old letter and finding the perfect sleep soundtrack for her hilarious battles with insomnia. 
The book itself is broken up into short anecdotes, locations and even illustrations from Jacobson as she takes us along on her journey. Fans of her tv show will not be disappointed, as she goes into detail about the making of the show, her creative process and her real-life friendship with co-writer/director/star Ilana Glazer.
Readers will find the inner musings of Jacobson's mind simultaneously original and relatable, as she truly cracks herself open and lays everything out on the table in a raw and hilarious way.