Kill the Boy Band
Just know from the start that it wasn't supposed to go like this. All we wanted was to get near them. That's why we got a room in the hotel where they were staying.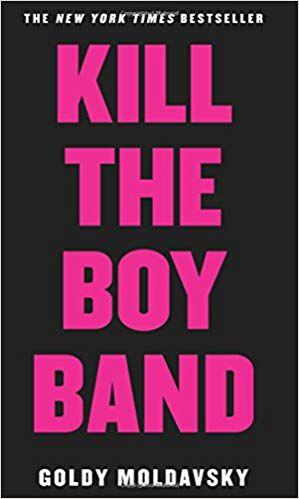 We were not planning to kidnap one of them. Especially not the most useless one. But we had him — his room key, his cell phone and his secrets.
We were not planning on what happened next.
We swear.
Fangirl: the apex predator of our generation. At least, that's what Goldy Moldavsky would lead you to believe. "Kill the Boy Band" is Moldavsky's debut young adult novel. Set in New York city, the novel takes place after a group of four friends, and self-proclaimed crazy fangirls for the latest famous boyband, "accidentally" kidnaps one of the members who just so happened to have a room in the same hotel.
When I first picked up this book I was skeptical. I worried that it would perpetuate harmful stereotypes about teenage girls, or worse, that it would read like it was dumbing itself down in order to be #relatable to girls today. But I was so pleasantly surprised by this book. The dark sense of humor with which Moldavsky writes is anything but dumb, and doesn't pull any punches or censor itself for the younger audience. Moldavsky's writing had me laughing out loud at points and managed to drive home a pretty wholesome message along with the laughs:
"The joy you find as a teen, however frivolous and dumb, is pure and meaningful. It doesn't matter that it might ferment and taste different when you're older."
 If you need a quick pick me up to take away some stress as we head into finals season, I would definitely suggest "Kill the Boy Band" as a fun and quick read.