With the constant pressure to stay on trend while on a college budget, I am always on the hunt to find new ways to save or make a little extra cash.  My latest discovery has the best of both worlds, discounted clothing and a way to make money.  Poshmark is taking the secondhand clothing market to the next level; selling clothing, shoes and accessories from loved brands, all seamlessly through the Poshmark app.  Fashion student Maddie Willer has broken down how-to Posh in 5 easy steps.
 1. Closet Cleanout
The thing we always talk about doing but never actually seem to do, the dreaded closet cleanout.  An easy rule I go by, if you haven't worn it in the past year chances are you probably won't anytime soon.  Once you're through the majority of your closet make two piles; one to donate and another of gently used items to Posh.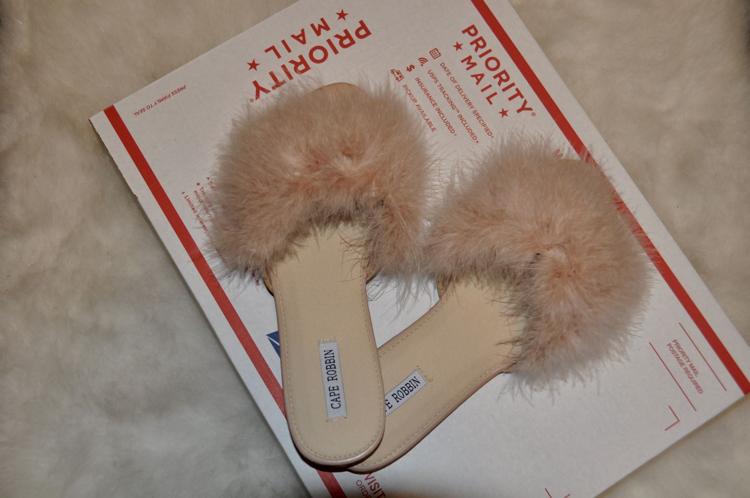 2. Girl It's a Photoshoot
Since the selling process is completely virtual, it's important to have quality pictures so Poshers can see the items you're selling.  If you don't already have pictures of the item; grab a neutral colored towel, rug, or blanket to stage as a background.  Take the time to shoot nice pictures so your buyers can clearly see the product.  If you have any pictures of you wearing the piece it's always good to use those too, that way they can see the fit of it as well. 
3. Post Up
Posting your garments on the app is fairly simple.  The app walks you through what information is needed; things like size, color, brand, and price are all included.  I have found it is most beneficial to be as detailed as possible when posting an item, that way potential buyers understand exactly what they're getting.
4. SALES
Poshers have the option to bid on your listings or to buy at the listed price.  After you make a sale the next step is to send the product to your buyer.  Poshmark makes the transaction seamless.  You will be emailed a pre-paid shipping label to place on your USPS Priority Mail box (bonus: these are free at all USPS locations).  All you need to do is drop your box into the closest mailbox.  For a personal touch, I like to slip a note into each box thanking the Posher for shopping my closet. 
5. Give Me The Money
After the Posher receives and accepts the product, the money is instantly placed into your Poshmark account.  There are two options for receiving the money; you can link your bank account through the app or request a check that typically arrives two weeks after the request.
I hope these tips help you to get a jump-start on selling some of your old favorites.  Happy Poshing!