Reclassifying has become somewhat of a trend recently for standout high school basketball players across the nation.
Several players have used reclassifying as a tool to get to the next level. It is a common phenomenon, spanning from NBA stars like Karl-Anthony Towns to Illinois State University women's basketball freshman Maya Wong.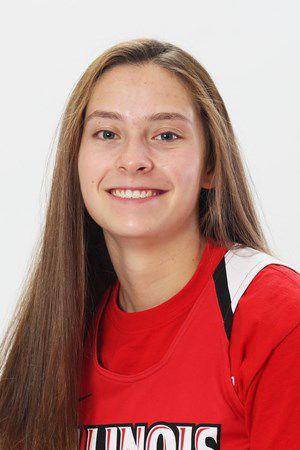 Wong took an unusual route to Division I women's basketball — forgoing her senior year at Normal Community High School to join the program at ISU as a redshirt freshman.
While the practice of reclassifying has become a familiar route taken by high-profile recruits in male-dominated sports, cases of reclassifying in women's basketball are few and far between.
While Wong's dream playing of collegiate basketball mirrored her skills on the floor, her journey in becoming a Redbird presented an initial fork in the road.
"For the first time since I was in third grade, I felt like basketball wasn't making me happy anymore," Wong said. "I had to consider if it was basketball I didn't want to play anymore or I needed a better environment to play basketball in."
Proud to announce my verbal commitment to ISU! Thank you to everyone who helped me through the process, wasn't an easy choice! #gobirds @CoachKGillespie @SGBasketball5 @CoachJKeller pic.twitter.com/TBWSh7UNvQ

— Maya Wong (@mayawong23) August 20, 2018
Wong starred at point guard for NCHS, where she spent the entirety of her shortened high school career at the varsity level. Playing alongside current Evansville standout Abby Feit — who earned the 2019-20 Missouri Valley Conference Freshman of the Year award — and Alabama-Birmingham recruit Kylee Schneringer, the trio amassed a 23-10 record in what would be Wong's final season with the team.
Despite their proven success during the regular season, it seemed to not translate deep into the Lady Iron's playoff run — being bounced from the IHSA state tournament by South Carolina commit and three-time Gatorade Illinois Player of the Year Brea Beal and the Rock Island Rocks.
Formerly led by head coach and physical education teacher Marcus Mann, adversity struck when he resigned shortly after the conclusion of this year's season. Mann opted not to comment on Wong's decision to leave the program.
Dave Feeney spent two years on Mann's staff as an assistant coach at NCHS where he was the head coach from 1999-2007. Feeney was on the bench for Wong's sophomore and junior seasons before stepping down, but recently was rehired as head coach April 15 amid Mann's departure.
Wong made efforts to tend to the situation at NCHS, in part because of the guilt she felt while considering leaving the team. Unfortunately, her endeavors came to no advantage.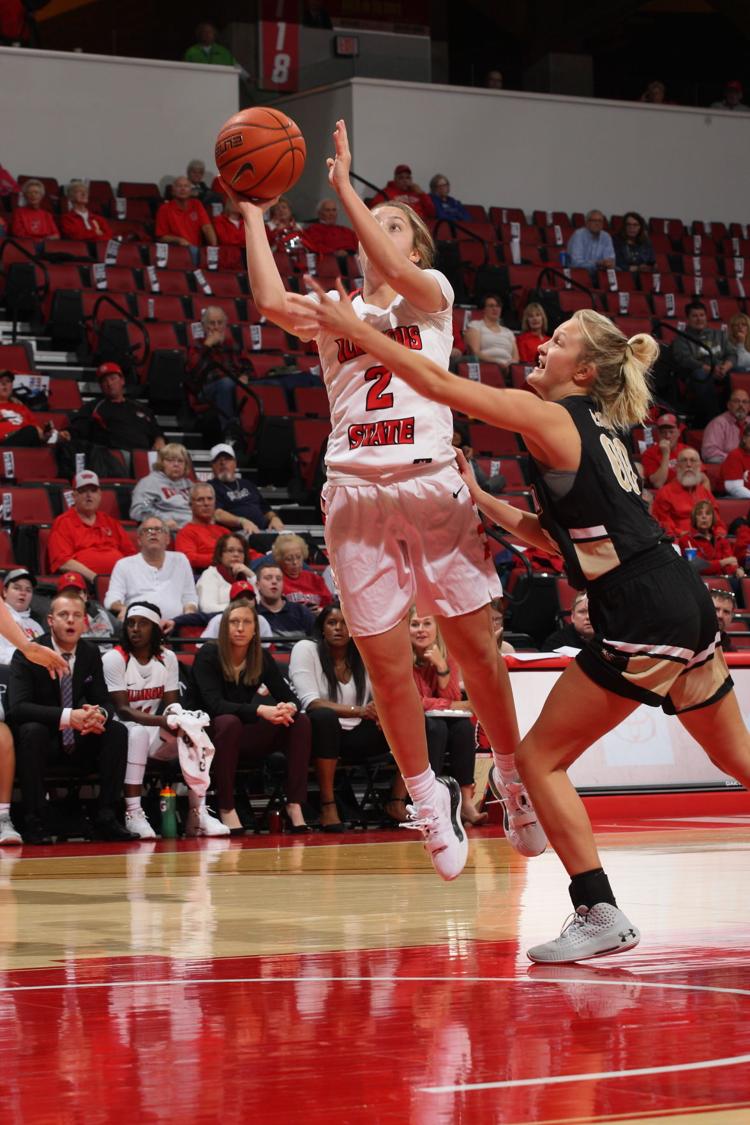 "For the longest time, I struggled with the thought that I wasn't being a good teammate by leaving," Wong said, reflecting on her time in high school. "As time went on, I felt as though my teammates and I had made tremendous efforts to get the program back in the right direction. However, those efforts didn't go anywhere and left me with no choice but to reclassify."
Feeney noted that Wong showed maturity in the situation by trying to find a solution that worked out positively for all parties.
"People can look at what she did and see it as really selfish because she left her team, but that's not how I see it at all. I think she was trying to do what was best for everybody involved, including [Coach Mann], including her teammates," Feeney said.
WELCOME to the Redbird fam @mayawong23‼️🏀🗞️➡️https://t.co/jSXsS8W5FK // #TogetherWeWill pic.twitter.com/pAZwbRqRSS

— Illinois State WBB (@RedbirdWBB) June 12, 2019
Wong left behind a senior year that included playing beside other Division I talent, the classic final festivities of high school and even the last year of school with her twin brother. Leaving was never an easy decision, but a necessary one for the offensive-minded guard.
"I know that many kids enjoy prom and graduation and getting to spend their last year of high school with their friends. I was willing to give all of that up because of how great the opportunity to reclassify was," Wong said. "I knew what it was going to do for my basketball career as well as my mental health. I just had to see the bigger picture."
That bigger picture was one that Wong and her family — along with ISU women's basketball head coach Kristen Gillespie and staff — fell in love with.
Redshirting is in no way taking a year off as Wong found out this season. On the scout team, she oftentimes took on the role of mirroring an opposing team's best guard — transforming into whatever type of player they were. Additionally, Wong put in extra work in the weight room as well as conditioning, shooting and ball-handling.
"Some players don't take full advantage of this year but she really did," Gillespie said.
Going into her first season on the court for the Redbirds, Wong's role — like many others on the team — has yet to be nailed down.
"I think [Wong's] playing time will be determined by what she does these next five to six months, and her ability to lead our team," said Gillespie, who has high hopes for Wong in her first year of eligibility.
The 'Birds will lose starting point guard TeTe Maggett to graduation this spring. Guards JuJu Redmond and Mary Crompton will be back, but neither were primary ball-handlers for the Redbirds this season. The team's top two returning scorers from this season could use a distributor to get the ball in the right place.
"Her position, the point guard, she's kind of like the quarterback. For her to find that voice and her ability to get us into our offense and defense, the sooner she can acclimate to doing that, I think the sky's the limit for her," the head coach said, going into her fourth year with the Redbirds.
#empoweredwomenempowerwomen https://t.co/2bvzGWwvS8

— Maya Wong (@mayawong23) March 8, 2020
For Wong to reach her potential throughout her career in a Redbird uniform, defense needs to be a point of focus as the redshirt freshman looks to improve. This was a point that Gillespie and Wong agreed on in their post-season meeting.
Feeney, who was able to watch Wong practice this season, concurred.
"Maya's understanding of the game and her physicality allowed her to hide some of those defensive flaws a little bit in high school," Feeney said. "I think in college, those things get exposed, so that's one area I think she is really working on."
Wong will be a freshman on the court next year, "but she's not," as Gillespie said. With a full year of experience under her belt, Wong will look to take on the role of a hometown hero that the coaching staff knows she is capable of becoming.
"She wants to be the best player she possibly can and I think this year kind of gave her a blueprint of how to achieve that," Gillespie said.