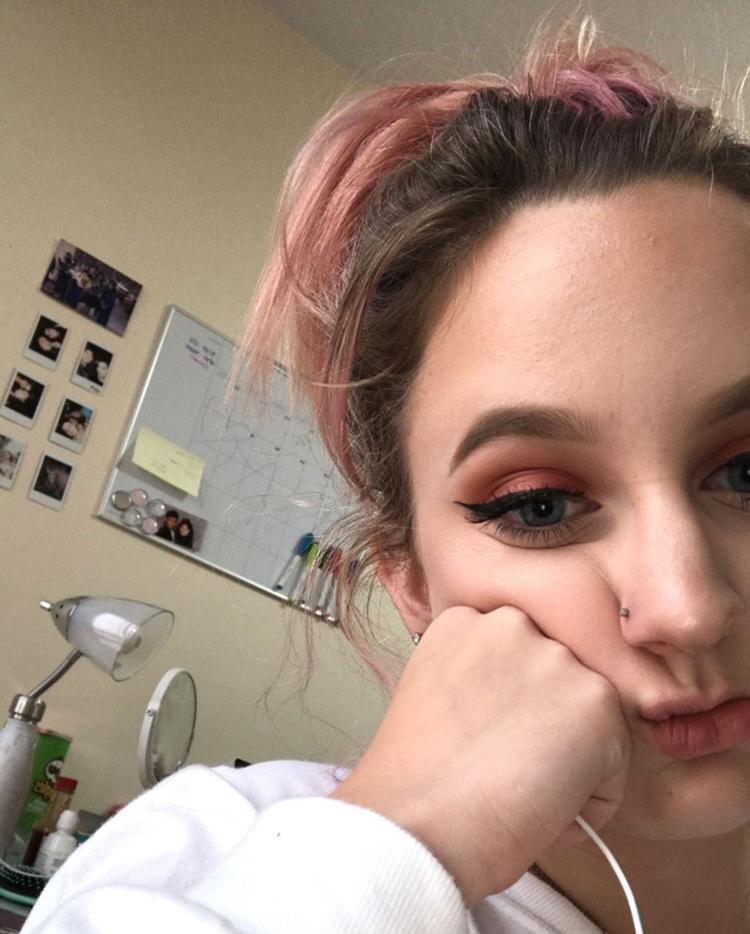 I expected all the jokes I received. Strawberry Shortcake, My Little Pony and even the infamous Lava Girl. Going into it, I knew I wanted a change and I was ready for it. Pink hair? Hell yeah! Not only was I breathing in hair chemical dyes, I was breathing in a fresh start. Pink hair wasn't just the best hair I had, but the hair that represented my first moments in college.
Before my pink escapade (pinkscapade if you will), I never touched my hair without the help of a professional. Knowing what I know now, my rational self would encourage seeking help from those that are highly skilled, but my irrational self fully encourages doing it yourself. I am fortunate enough to say that I started off with already bleached, somewhat healthy, blonde hair only touched by my hair stylist. Do I miss being blonde? Yes. Do I miss the annoying upkeep that came with it? Not at all. So when I was faced with the opportunity to dye my hair to questionably cover up my brown roots growing out, I was ready to take it.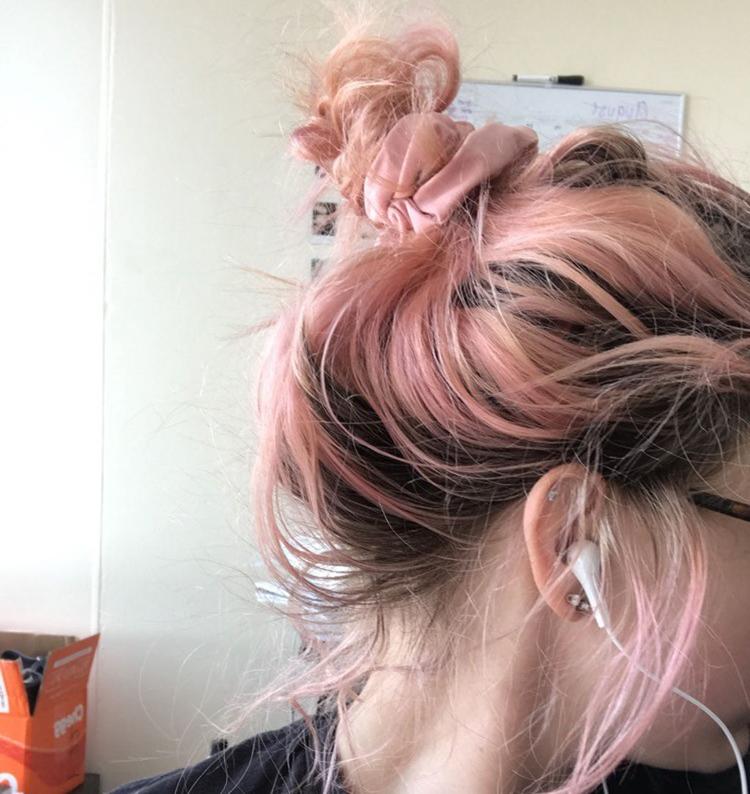 Now, my options were limited. Pink hair isn't necessarily a booming market at CVS and I wasn't quite sure if I wanted to have this cotton candy hair for a while, so something semi-permanent to wash out within a couple of showers would do the trick. After I bought the dye and brought it back to my apartment, there was really nothing else to do but slap it on and hope for the best. If I could go back and tell past Maddie a little piece of advice, it would be to go for it. I was so scared the first time I ran it through my hair that I diluted it with too much conditioner and it ended up looking a little too faded the next morning. So if you're going to commit, just go all out. It's just hair and it will fade gradually over time.
Looking back at the Pepto Bismol mop I wore on my head, I learned a lot from it. I learned that patience is key. Eventually everything will turn out how you expected it to. I learned that hiding it from your parents doesn't necessarily work. I learned that people will definitely notice you, so it's important to take each look as a compliment. I learned that, while blondes do have a lot of fun, the people bold enough to rock colorful hair tend to be the life of the party. I learned that throughout all the different stages my hair has been through, it's nice to know that there is one that I would love to go back to.