You've decided that your bleached band T-shirt is totally last season and plan to toss it, whether that means bringing it to your local Good Will, selling it or by quite literally trashing it. Have you ever thought about what happens next? Where does the shirt really go? The destiny of your band T-shirt is endless, but some outcomes are definitely more favorable than others.
Donate It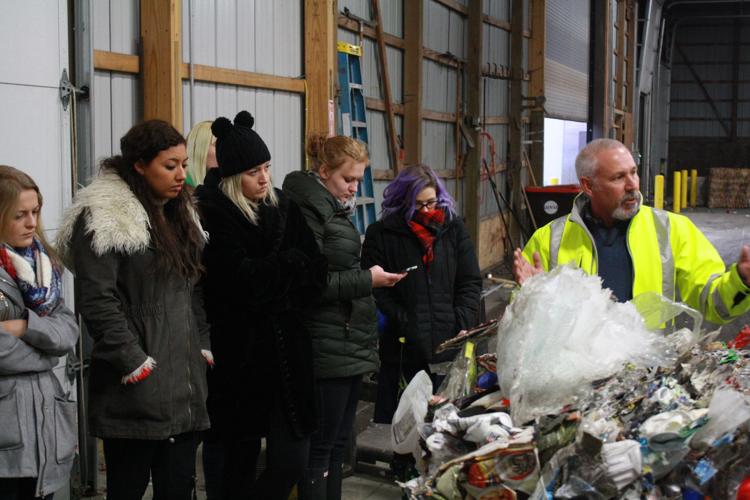 Growing up it was ingrained in my brain that when something didn't fit anymore it was to be donated, whether that was to a local clothing drive, a secondhand store, or to a family friend. I always thought that I was doing good by donating my clothes. Don't get me wrong, there is definitely potential that I was but not a 100% guarantee. The multitude of clothing that gets donated to these various secondhand donation places is truly immeasurable. According to Sometime these locations have so many donations that they end up selling them to different buyers across the country. Depending on the organization or business you've donated to, there can be an upside to this. For example, Home Sweet Homes located right here in Bloomington, IL uses the profit from selling their overflow of donations to build up the community. The profit will be used to fund the HSM shelter which houses, helps and supports individuals in the Bloomington community free of charge. While donating can be great, it is important to do your research on the location you chose to donate to. According to Planet Donate over 70 million pound of unwanted clothes are accumulated each and every year.
Sell It
Selling your used clothing has always been an option but has recently become more popular due to more websites and apps aiding in this area. My go-to app is Poshmark, a place to buy and sell new and used clothing. I have talked about this app in more detail on the blog earlier this year here. Beyond the financial benefit, one reason I love selling my clothes is because it is direct consumer 2 consumer. Through this outlet I know that my clothing will continue to be in use, which in turn means that these items will have a longer life and be less likely to end up in a landfill.
Toss It
Out of all the options listed, this should be the last option on your list but hopefully not an option at all. This past week I visited a local landfill in Clinton, IL and it was truly an eye opening experience to see where it all actually ends up. For most of us, I think it is an out of sight out of mind mindset. Unfortunately for the environment it is not that simple. The fewer amount of things we trash, the longer life of the landfill. A simple solution to this is to recycle. While it may sound easy, according to Call2Recycle only 58% of Americans actually recycle. Although numbers have been steadily increasing.
Next time you think about buying yet another pair of jeans, think about where they might end up. Shop less frequently, shop smarter, and shop secondhand!