Once upon a time, fashionistas around the world hid away their beautiful white clothes come the first Monday of September. Fashion influencers continued to spread this rule decade after decade causing it to become one of the most famous fashion rules known to mankind.
Enough is enough. I am going to crack the code on why we aren't supposed to wear white after Labor Day and help you create outfits for this fall that incorporate your favorite white pieces.
To begin, we need a quick history lesson. Way back when, before air conditioning was around, people would wear lighter colors to stay cooler over the summer months. Once the leaves fell and temperatures dropped, they opted for thicker and darker clothes to keep warm. Though these reasons seem logical, Valerie Steele, director of the Museum at the Fashion Institute of Technology doesn't quite agree. In an interview with Time Magazine Steele said, "Very rarely is there actually a functional reason for a fashion rule." So, this got people thinking.
Some historians believe this rule may be symbolic. Vacationers escaped their regular lives and dull city life by wearing light colored clothing. To show off their wealth, travelers headed to the lido deck wearing white while the less fortunate workers continued to wear dark clothing. Labor Day became the official end to summer which also meant an end to wandering on the beach and wearing your bright white clothes.
Whichever story you may believe is true, I am here to say you can wear your favorite white dress as long as you want! After learning about the history of this unspoken rule I think it is safe to say wearing white up until Labor Day is in the past.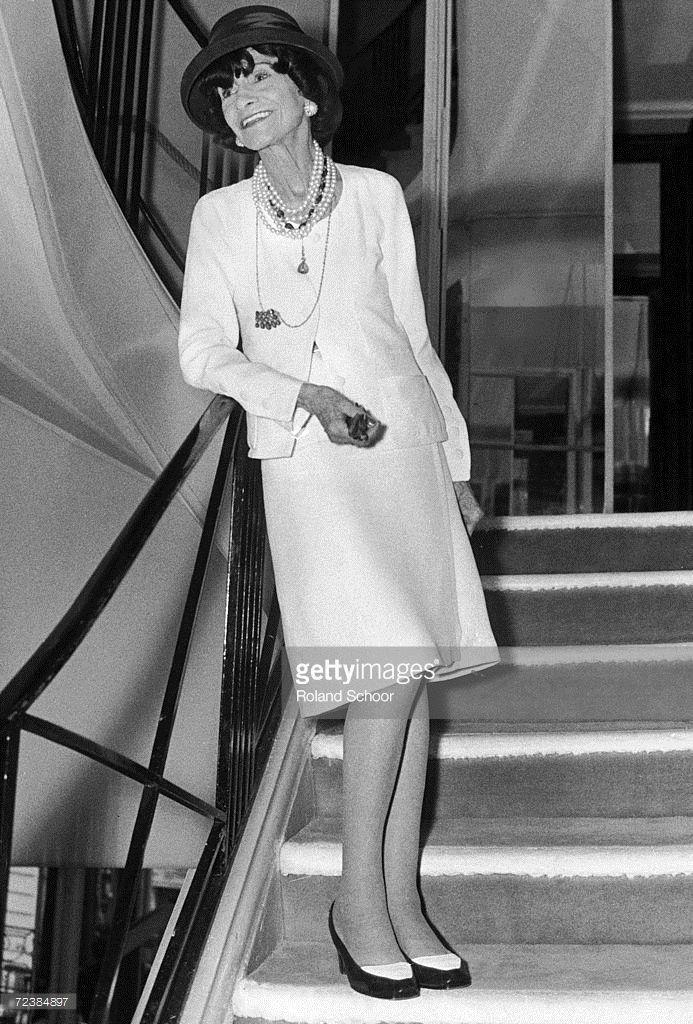 It is okay to be a little nervous to rebel against the fashion police. If you're stuck piecing together outfits with your favorite summer pieces this September, here is some inspiration (Just remember, if Coco Chanel wore white suits all year, so can you).
To start off easy, you can slowly work white back into your wardrobe by pairing a simple white skirt with your favorite sweater and leather jacket. By doing this, your jacket will keep you warm from the chilly fall breeze but you have the option of removing layers if the sun heats up.
If you are more of a pants type of person, skip the skirt and opt for a white cozy sweater. In contrast against the bright white sweater, wear black jeans along with black accessories. You can even wear your favorite leggings with this look.
Since white pairs well with pretty much every color, you can grab your favorite fall cardigan and put it over an all-white outfit. Whether it be rust orange, deep maroon or dark green you will be dressed perfectly for some fall themed Instagram shots.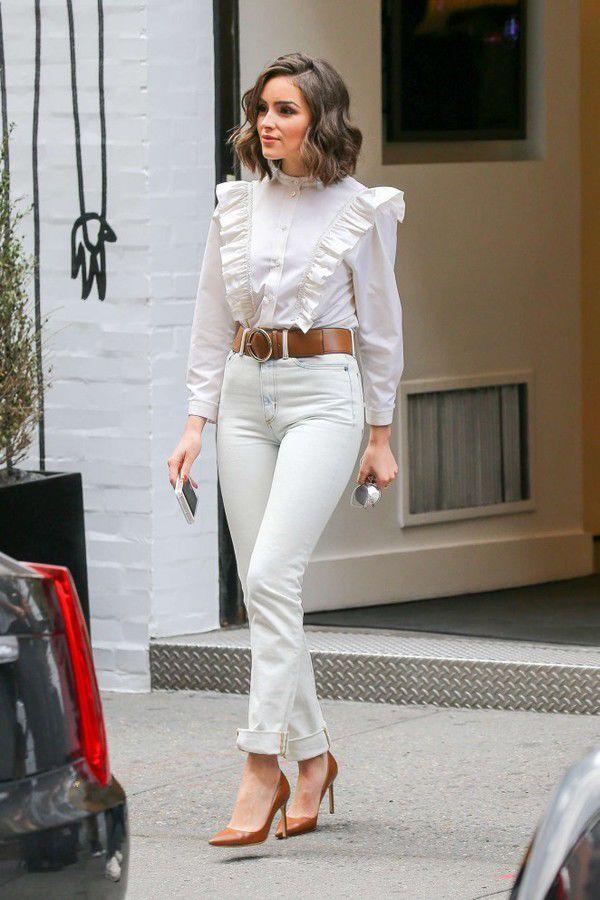 Lastly, the most adventurous post Labor Day outfit…an all-white ensemble. Adding brown accessories warms up the outfit to keep up with the fall atmosphere. Skip the tank top and grab your favorite white button up to be a bit more professional looking. Also, wearing items that have different textures (like ruffles as seen in this picture) is a fun way to break up the white on white!