Many events and classes have had to switch to being held virtually, offering remote options for those who are staying at home.
This gives students who have limited access to some places a chance to attend and participate in more events.
With that, some wonder if this will be the case all the time. Will the option of participating in events digitally stay after COVID-19 ends?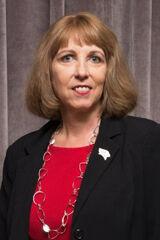 "Because of technology, no impact will happen what we will do going forward,"  Student Access and Accommodations  Director Tammie Keney said.
Having remote options for events allows more students to participate, who may not be able to attend the event in person. Online events can also help students feel more included with campus activities.
Some might think that things could change after the world turns back to normal and everything goes back to normal with access being more difficult for some.
"We can accommodate students. It depends on what it looks like post-COVID. We should still be able to do that even after COVID," Keney said.
ISU Student Access and Accommodations helps students with disabilities and/or medical and mental health conditions. The office assists individuals in functioning independently by providing equal opportunity. Along with helping students, the office also helps provide accommodations to university guests.