With technology booming and children's minds growing, STEM toys are a great learning opportunity for young development.
At 10:30 a.m. Friday, Jan. 17, the Children's Discovery Museum in Uptown Normal will be hosting Books and Bots with the Normal Public Library.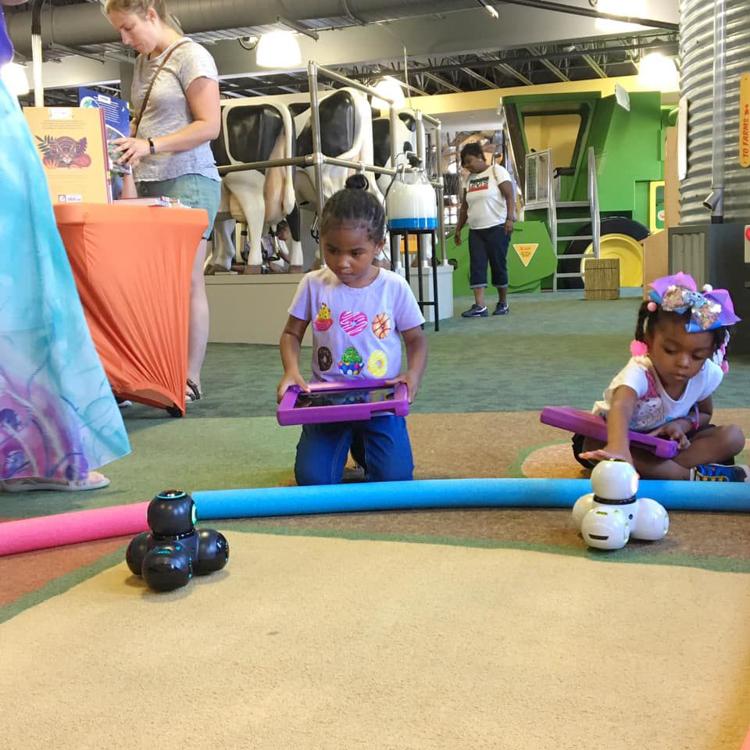 The goal is to teach kids and parents about tech toys that are offered at the library. Books and Bots is free with the purchase of museum admission.
The library and museum staff will demonstrate the importance that technology can have on a child's development. The event will give children the opportunity to play with new learning development toys.
The education manager for the museum, Rachel Carpenter, is excited to get together with the library to show the public what both resources have to offer.
"Many of the toys that they bring are toys that will help the students start understanding if-then statements, which is a very basic part of the language of coding. So if this happens, then that happens, and so children operate that way anyways, and so just nurturing their development utilizing fun and engaging ways is really important," Carpenter said. "It will allow them to have those skills if it's an interest for them in their future development and learning."
Tech toys that will be featured at the event include Dot & Dash, Kano Computer Kit, Tiggly and Ozobots. Each toy has different ways of teaching and can be played at any age. These tech toys are free to check out from the Normal Library.
"They have a vast amount of resources for people to check out, related to technology, and engaging kids with technology as early as toddlers, which is really awesome. Many, well, our future children, they are going to have to utilize technology," Carpenter said.
The Library's Children's Outreach Librarian Randi Sutter mentioned that before Books and Bots were planned, the library and the museum had story time and an opportunity to sign up for a library card while playing at the museum.
"We have the audience museum, which is typically zero to five. They were interested in playing for a minute and then moving onto the next thing," Sutter said. "It wasn't the greatest environment for story time, but we wanted to bring and show case some things that we have here."