The four, or more, years that encompass a student's college career are what you make of it, and Mike Rubio did more than most.
The recent Illinois State University graduate, with a bachelor's degree in public relations and political science, including a minor in film studies, did not stop at just excelling in his education.
Rubio, within his four years at Illinois State, was a Big Brothers Big Sisters mentor, founding member of his fraternity, social chairmen for his fraternity, president of his fraternity, interfraternity council-delegate, career center ambassador, student life senator and student body president all while keeping an exceptionally active social life.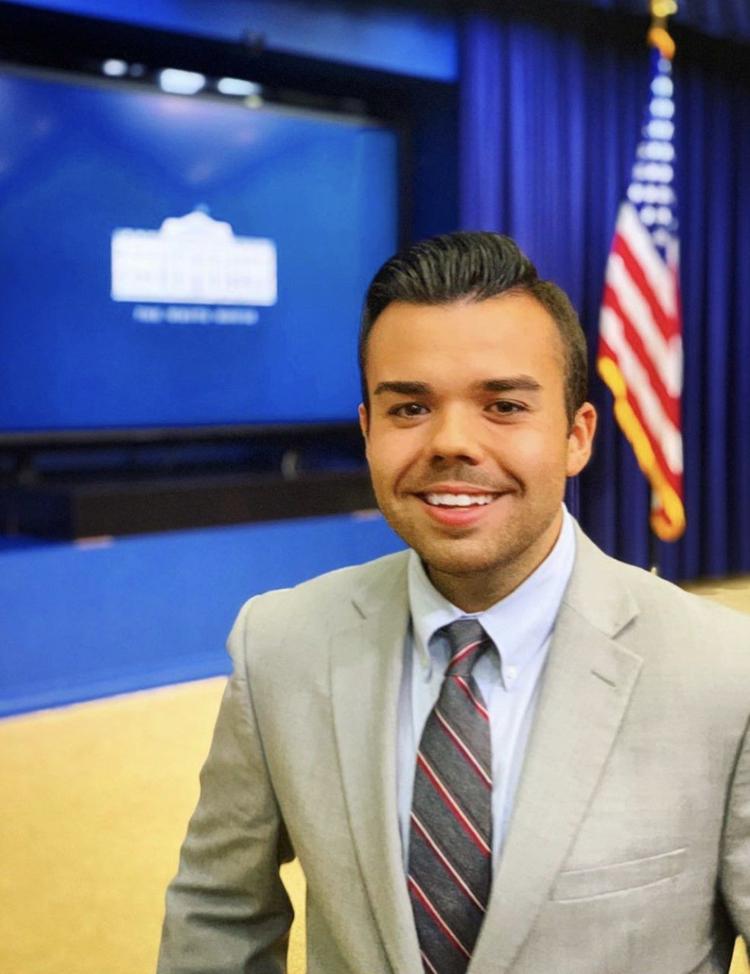 Most college students focus mainly on receiving one degree, rather than two and a minor, without diving into extracurricular activities. Rubio defied those norms and then some.
His work as student body president of Illinois State required a multitude of tasks. Rubio explains, "I was in charge of representing every single Redbird, which is over 20,000 students."
This was in addition to several other responsibilities to not only his role as president but also himself as a person.
He said that these other responsibilities, on top of being the main representative of an entire campus, include serving on multiple committees, keeping constant communication with the student body, staying informed on all issues with the university and troubleshooting all problems that came across his desk.
Being as involved as he was, he explains that, "My leadership roles taught me to never be afraid to take opportunities, the importance of relationships and enjoying the ride. There's a world of opportunities out there and you really never know what will happen until you do it. If it doesn't work out, at least you tried it."
Rubio also met many people throughout his time at ISU, peers and administrators alike, who have helped shape his college career.
"The relationships I built and continue to build are the most important thing to me," Rubio said. "Through other people, there comes more opportunities and growth. It is critical to never forget those who have helped you and never be afraid to utilize your network. After all, so much of it is about who you know and those are the people who will help you advance in any endeavor in life."
"I knew Rubio could handle having multiple positions within multiple organizations simultaneously," Rubio's good friend Tony Braglia said.
"However, I was worried that he would start to slack on his 3rd major, hanging with friends. Being the guy that he is, Rubio couldn't stand idly by as we had all the fun without him," Bragila said. "He was able to make or host just about every Thursday or Saturday pregame, dance his heart out at Six Strings and still make it to mass on Sunday. I often would ask 'How do you do it Mike?' and he would respond with 'Forget about it.'"
In regard to balancing numerous tasks at once, Rubio advises to "just enjoy the ride."
"Leadership roles are full of high and low situations, coming at any moment and stress is easily built," Rubio said. "For your sanity, you need to have fun in whatever form that may be. Just be responsible and safe, of course. Life moves fast so we need to slow down and enjoy every moment of it."
Post-graduation Rubio did hit a speed bump, though, in his journey to further success. Once pursuing his plan to go to law school, he decided that it was no longer the career path he would find the most fulfilling.
"After my time in SGA and graduating, I enrolled in law school thinking it would be a great career and a means of helping people. I enjoyed Government and learning about law," Rubio said "However, I hated and despised almost every second of law school and quickly learned it was not where I belonged."
He continued to say, "After realizing I needed to pursue my dream, I applied to jobs, left law school and ended up at Disney. Currently, I am working for The Walt Disney Company within the Linear (TV) Advertising Sales operations."
After being the metaphorical dad or big brother of the entire student body, he did also have a few last words for them.
"Be excited about what you are passionate and dreaming about, go chase it and have the most fun doing it. You can do anything you put your heart to. Just don't forget to enjoy life during the journey."