There are a variety of student organizations, but one focuses on using theater as an avenue for social change.
The Illinois State Theatre Outreach Program was first established in 2011, with the purpose of educating its audience with performances made to bring awareness to politically charged issues.
This program gives students another platform to voice their opinion on things that they feel need to be addressed, and they use the stage to do just that.
"Theater is extremely important in bringing awareness to different causes because it's one of the only art forms that [can] unite people's live[s]," sophomore acting major Leela Wolgemuth said. "It allows people to connect to different social justice issues being presented more easily and more genuinely when they're witnessing the work of dozens of people in front of their very eyes, and not pre-recorded."
Those who are in the program have been working to not only get to use their creativity but to use it in a way that allows them to bring up issues to those who come to their shows.
Seeing that everyone may not agree or even like what someone has to say, just bringing up an uncomfortable subject can still get those thoughts going— and that is enough to start a change.
"I think it is very important to use theater as a vessel for social change. It is always beneficial to create art with purpose," ISTOP President Benjamin Wendt said. "With theater being such a dynamic medium, it helps create visceral reactions to draw attention to important topics."
Starting almost 10 years ago, the program has had many shows throughout its time.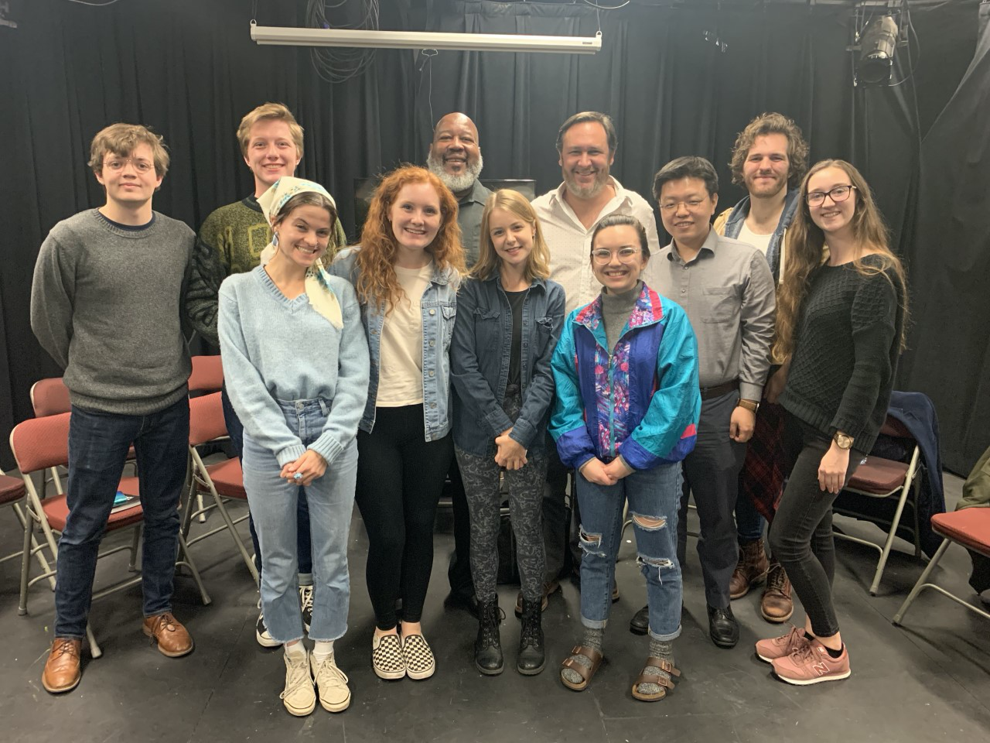 "ISTOP has produced works that include advocation for minority groups, such as LGBTQ+ and racial minorities, as well as works that have been education focused," Wolgemuth said.
This does not mean that members of ISTOP do not look for more ways to become more informed on things that can cause social change.
The program not only gets to gain the information but also gets a chance to see what it can look like as their professional line of work.
"We also have sponsored a Chicago trip for our members to see theater that advocates for social change in the city where many of us will work after graduation," Vice President Shannon Kuiper said.
ISTOP hosts a variety of play reading events throughout the year. Due to COVID-19, events are held virtually on Zoom. Those interested in checking out the events ISTOP offers can visit ISTOP's Facebook page.