COVID-19 has caused many students to feel separated from others. During a mentally straining year, sometimes people just need to find a reason to get out of bed and face the world.
For some Illinois State University students, that reason was an animal companion.
"[Having my cat] has allowed me to have something to look forward to when I'm coming home," senior studio arts major Skye Kimball said. "Even when he's annoying and crazy, just knowing there's a little guy I can play with or cuddle is so wholesome and heartwarming."
Kimball originally had a cat that was more aggressive, so she brought him to a better home in August. Then, she unexpectedly found her kitten Meelo.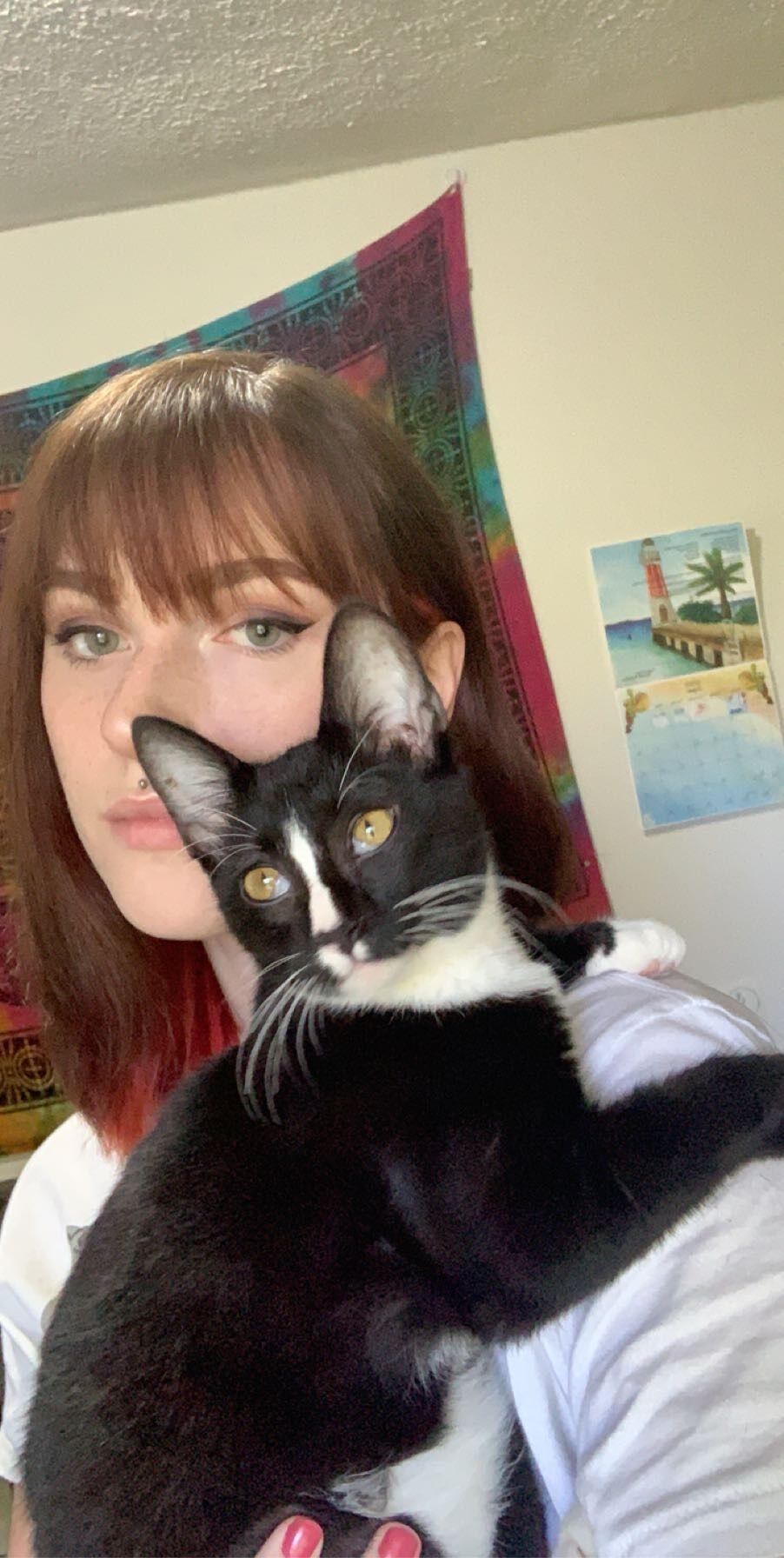 "I knew a friend who took care of a lot of cats and asked her if she was interested in taking a slightly aggressive one because he was making my mental health worse at the time," Kimball said. "She said yes [and when] I dropped him off she asked if I wanted any of the many kittens she was taking care of."
"Meelo was a cute little spunky dude so I took him home with me," Kimball said.
Welcoming home a new pet can be a long process. But for many, it is a process that pays off.
Meelo was a street cat and began showing signs of illness as he was "scrawny and unhealthy." Kimball had to buy medicine to nurse him back to health. Now, Meelo is healthy and happy.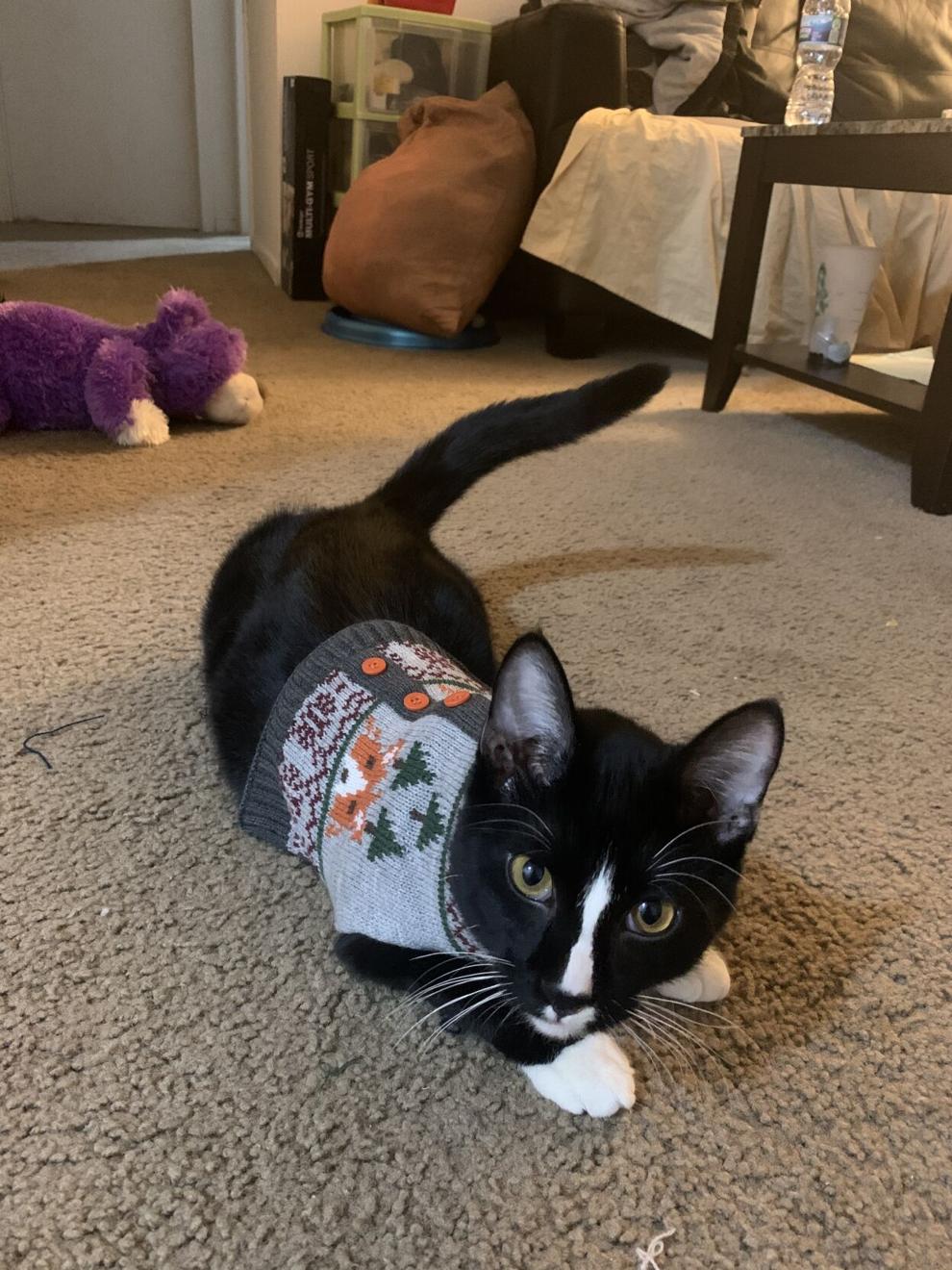 Bringing home Meelo was a learning experience for Kimball. She learned to be patient and also learned how pets can help their owners.
"They motivate you to get up in the morning to feed them," Kimball said. "As much as I hate getting up early it's a good start to my days."
For junior physical education major Natalie Lefkowitz, adopting a dog was always a goal for her. Quarantine made that want for a four-legged friend even more prevalent.
Before getting her dog, Lefkowitz would often go on Petfinder and look at all the adoptable dogs. As soon as she saw her Australian Shepard Levi's profile she knew "that's my dog."
"As soon as I saw his face my heart just fluttered and I got goosebumps everywhere," Lefkowitz said.
Levi spent most of his life living in a puppy mill. "He's the picture-perfect dog that anyone would want and that's why he was used for making other puppies," Lefkowitz said.
Levi was determined to be a flight risk, which means the smallest things can put him into fight or flight mode. Lefkowitz describes it as, "if he gets scared and is not on a leash, he would run like there's no tomorrow and he wouldn't think about coming back."
Since adopting him on Oct. 11, Lefkowitz has been able to teach him how to be a comfortable dog over the past few months.
"Every single day seeing him be more comfortable with something new warms my heart."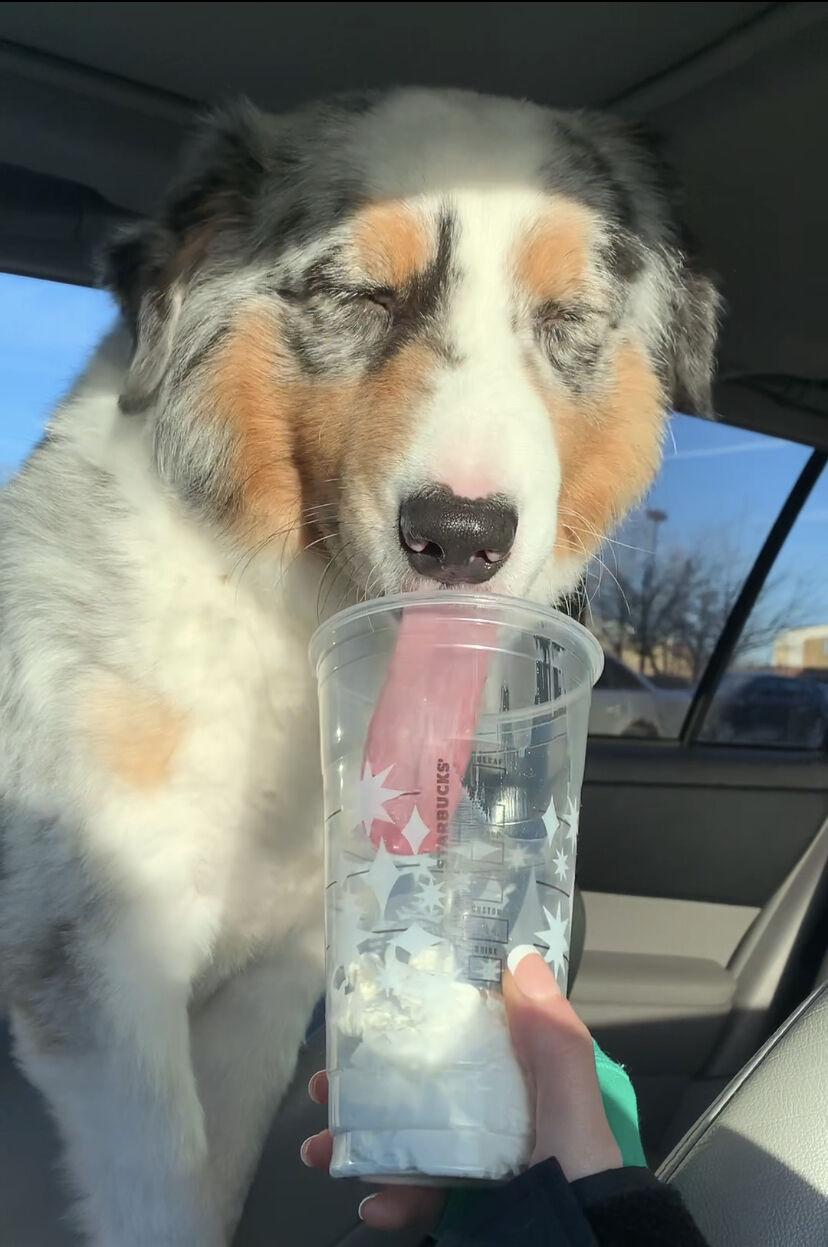 After having Levi for over a month, Lefkowitz decided to make him an Instagram account. @Levislongtongue has a picture of him with every person he has met.
"Seeing his eyes just light up with life has at times really brought me to tears," Lefkowitz said. "Just seeing him understand that this is love and this is OK. [That he's] not going to be hurt anymore."
Lefkowitz describes her relationship with Levi as not only beneficial to him but for herself as well.
"Getting to adopt Levi was truly the greatest thing that has ever happened to me. I couldn't imagine my life without him now that I have him."
Right now, Levi is a certified Emotional Support Animal, but is working toward becoming a therapy dog.
It is not just the furry friends that have been helping students through quarantine. Senior zoology and conservation major Nicole Gilman got her betta fish Mako in August and he has helped her just as much as cats and dogs have helped others.
"[Mako] has really helped me with the online aspect of classes," Gilman said. "I have a hard time paying attention sometimes and get distracted easily. Being able to watch him swim around during online class has helped me get back to focusing faster, rather than scrolling through social media."
Mako has also been able to help Gilman with the loss of her past betta fish Leo. After processing the loss of Leo, who she had for over two years, Gilman was able to welcome her new fish into her life.
"Bettas have huge personalities and are able to recognize their owners," Gilman said. "Mako has such a different personality compared to my old fish who was really laid back."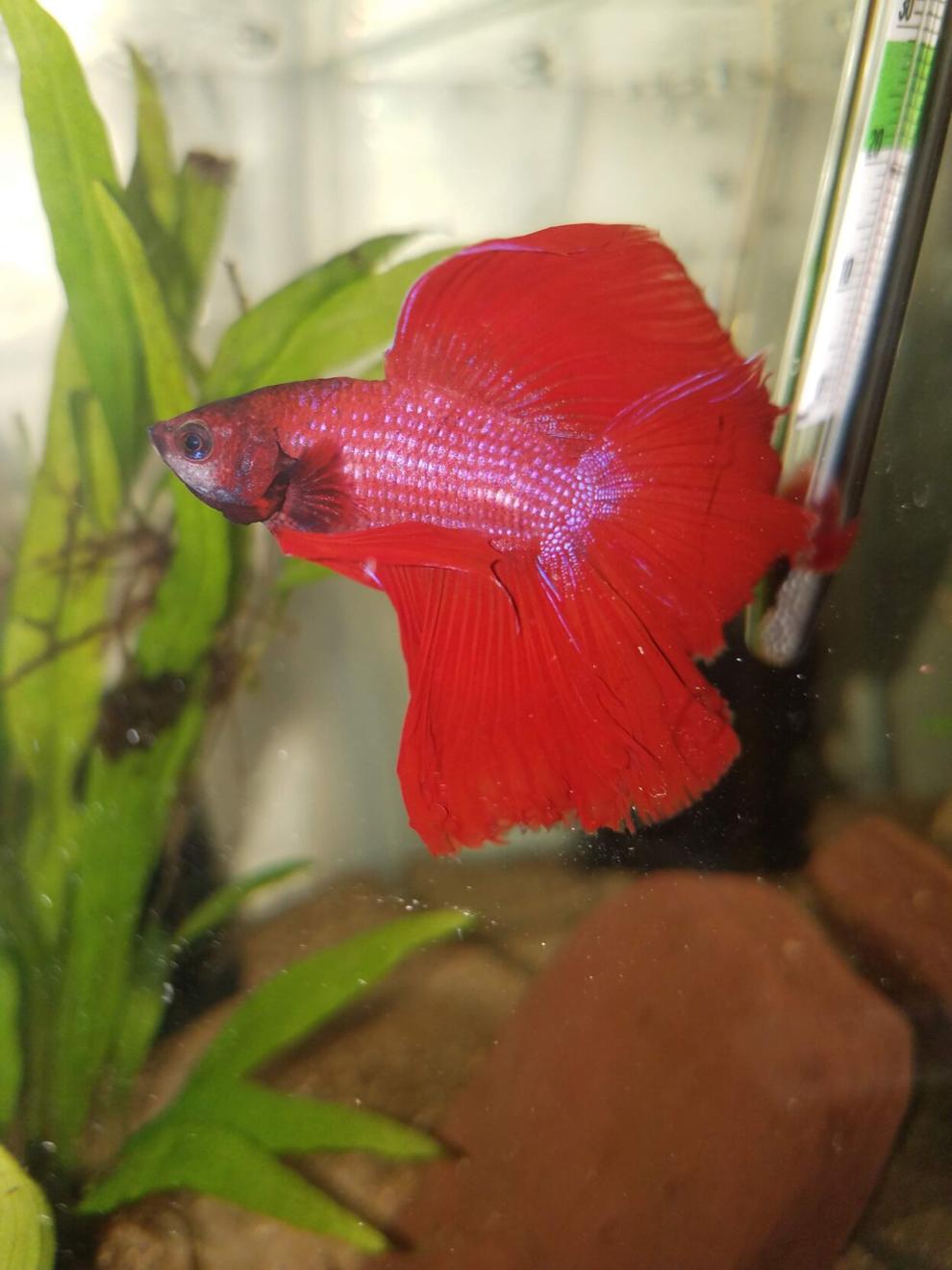 Fish care is pretty simple according to Gilman. She turns his light on in the morning and turns it off around 5-6 p.m. and feeds him twice a day.
Mako also has some tank mates, a snail and a few shrimp. Once a week, Gilman has to siphon out a third of the water and all the debris out of the tank and replace the water.
Gilman adds that Mako has been able to help with her mental health.
"I find it so relaxing to watch him swim around his tank and interact with his environment," Gilman said. "It relieves stress and also makes me happy because I know he was given a good life and I'm taking good care of him."
Across the board, the pets students adopted during quarantine have been helping them mentally during a difficult time.
Lefkowitz describes herself as a social person, and losing daily social interactions due to COVID-19 has made it hard for her to have a sense of normalcy.
Having a pet has allowed students to have a routine of taking care of something that is not just themselves.
"I wanted a dog that had that hard past with that trauma because I had that hard past and I had that past trauma. I didn't deserve that stuff that I went through and neither does Levi," Lefkowitz said. "Seeing that hurt in his eyes on his profile picture on the adoption site was like seeing part of myself in his eyes."
Lefkowitz added, "I wanted to give him the life he deserves. And seeing that blossom out of him has been the greatest reward of my life."