COVID-19 has changed our world, and a new way of life has come along with it. Washing hands more frequently and wearing a mask have become necessities to staying safe.
Having masks in different colors, patterns and styles to fit an outfit is becoming normal as the pandemic has been going on, and as mask wearing continues for the foreseeable future.
Fashion design students have been implementing mask designs to the clothes that they are creating.
"We are making a mask in two of classes while students are learning to sew," family and consumer science associate professor Jennifer Banning said.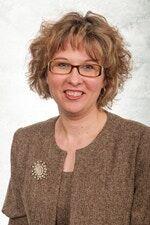 Illinois State University has creatively gotten students to wear a mask and keep everyone in the Redbird community safe.
Having a mask that matches their outfit could make students want to wear a mask. It could cause students to want to wear that mask more because it may make them feel like they are not being forced to wear one.
Students expressing themselves through the mask could give them freedom and maybe even a bit of control during a chaotic time.
"Students are using masks as a fashion statement and have been finding different masks that match their style," Gianna Fagust, fashion design and merchandising association vice president, said. "Personally, I have at least 15 masks of different colors so I can match my mask with my outfit for the day."
Masks are now more prevalent in everyday lives as stores and restaurants will not allow admittance into the establishment without one.
Many have also turned masks into a way to promote themselves and different groups.
"Some sororities have made branded masks to match outfits for recruitment day themes," Fagust said.
Fashion design students making a mask in their classes may have an earlier start on a new trend for students and people around the world.
Style and image are important to some; they will buy and wear a mask made to go with an outfit, and that can mean good business for students who are designing them.
"Hopefully, after learning to sew them, they will start to wear a mask and match them with outfits," Banning said.