Despite its name, Oktoberfest kicked off this weekend in Bavaria, Germany and Medici joined in on the biggest beer fest in the world.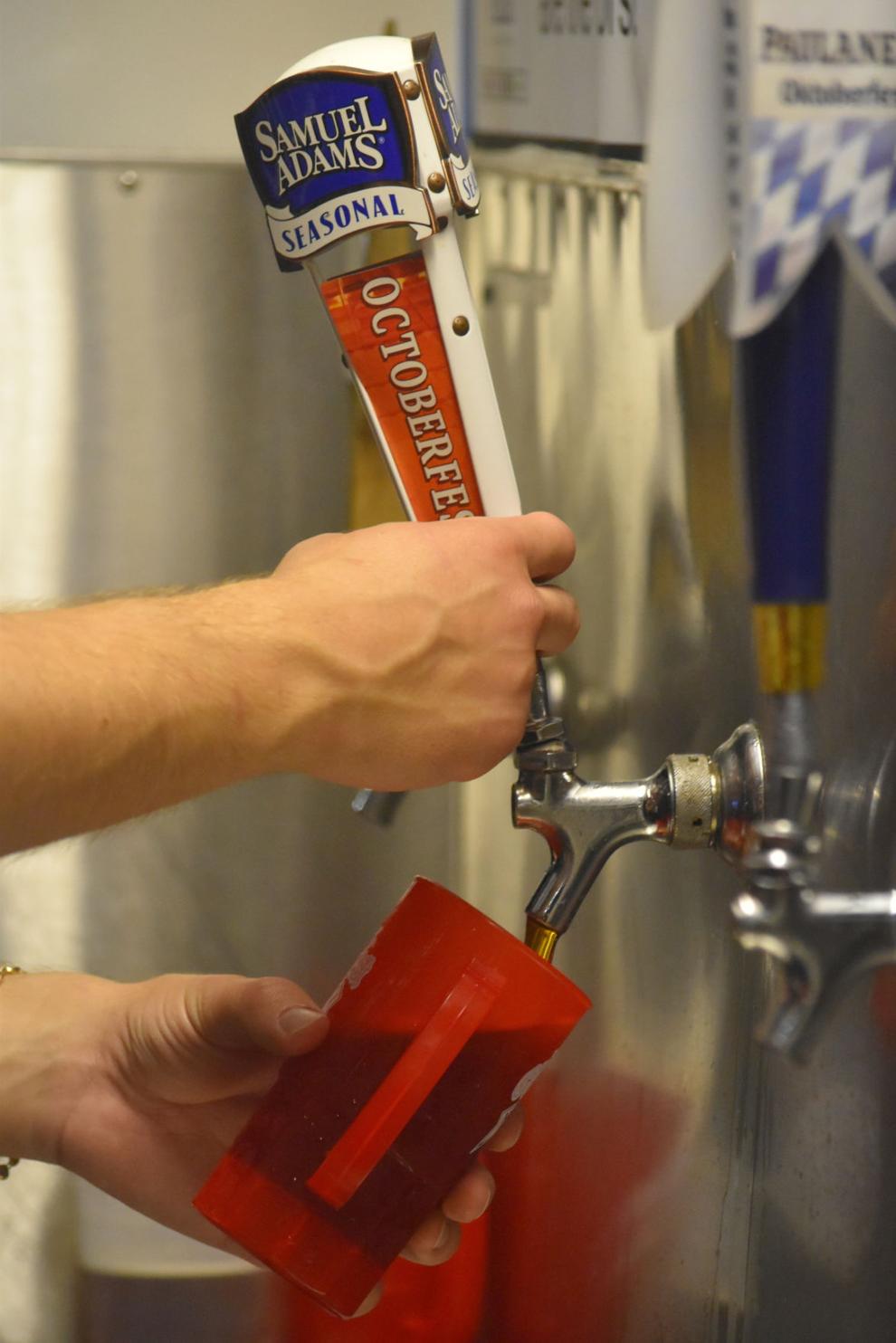 White tents selling Germany inspired food, multiple imported beer trucks and hundreds of townies carrying plastic red mugs lined the streets of Uptown Normal Saturday evening for the sixth annual Medici Oktoberfest.
The famous pulled pork sandwiches could be smelled from Constitution Trail and is one aspect that keeps people coming back year after year.
Chelsie Wilbur of Bloomington, Normal is a former Medici manager and volunteers for every festival the restaurant hosts.
"We do have quite a few new vendors this year than we have in the past but the pulled pork sandwich we have at every Medici festival because it's that delicious," Wilbur said.
"My personal favorite is the Bavarian pretzels we do for Oktoberfest, they're house made in the Medici bakery," Wilbur said.
Customers can enjoy the pulled pork sandwich sold all at the Medici restaurant all year round but everything else is specifically for the festival.
Revolutionary Brewery, a brewery based in the UK brought beer trucks for the German festival and Medici volunteers got in on the alcoholic beverages and yummy foods.
"I had this coffee beer which tasted literally exactly like coffee grounds but it's beer and it's 12 percent, very good," Medici host Jason Jaeger said.
"I think the point of Oktoberfest is pretty much to have fun and have an excuse to drink during the day," Jaeger said.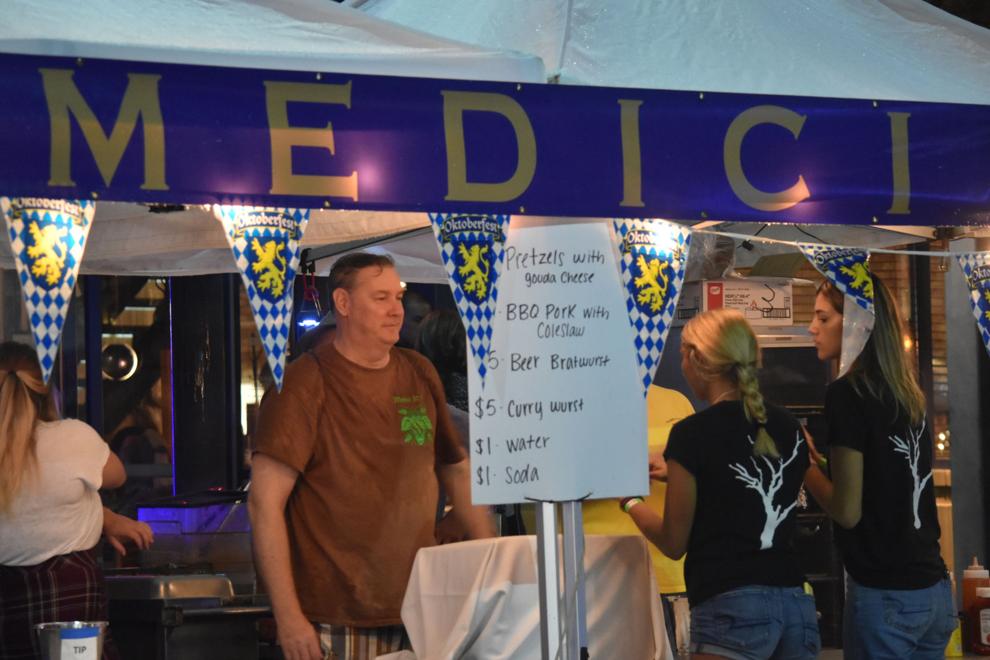 Aside from the beer trucks, Medici had 32 beers on tap inside the lively restaurant.
Last year a new beer contest was introduced and continued this year. It wasn't a beer drinking contest, and a little more painful on the arms compared to the stomach.
"We just had a stein holding contest where I got to be the MC, 10 men and 10 women hold out a full stein of water in front of them without moving their arms, because we don't want to waste beer, and whoever lasts the longest wins," Rotary Board Member Angie Bubon said.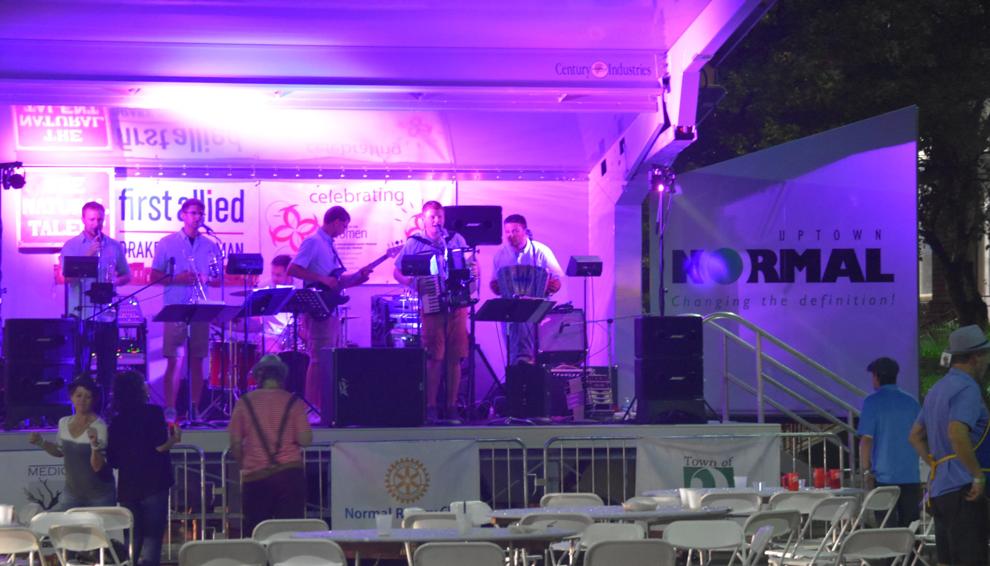 The Normal Rotary Club and Uptown Partners collaborated with Medici to put on Oktoberfest and all of the proceeds made went to Normal Rotary Club Foundation.
"We are one of five local rotary clubs in the area, part of a 120-year international organization," former Normal Rotary Club President Andy Copenhaver said, "We help education, special needs organizations, which is something we're working on right now, and many more communities."
The Normal Rotary clubs supports local and global projects and meet once a week with business professionals to listen to speakers from organizations while we also working on their own project at the time.