Animals always seem to be on our mind, so those who are fortunate enough to have a pet during these isolating are lucky. For those who are not so fortunate to have a loving companion near our side to rip through the toilet paper rolls before we can, well at least we have countless videos of animal videos online we can stare at.
Has anyone ever thought about what is going through animals heads during this time of quarantine? They have no idea what is going on, animals are so used to the daily enclosures of being home all day long. Pets all around the world are probably overjoyed that their best friend has been home so much lately and are most likely not complaining.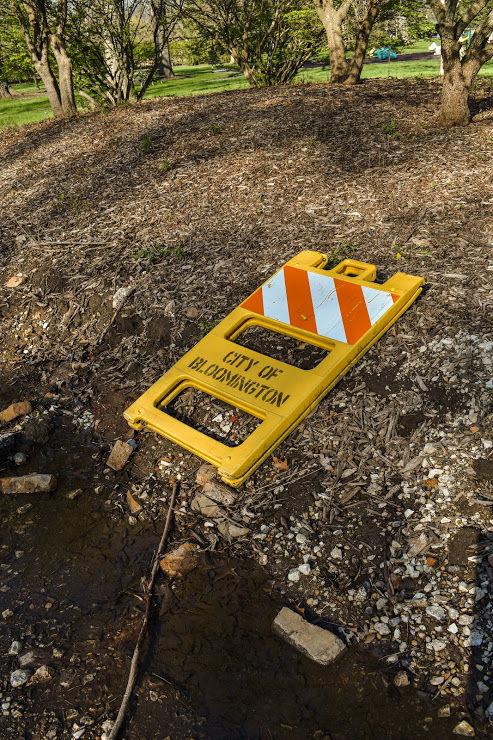 Zoos on the other hand are dealing with the emptiness of their usually ample environment and are not allowed to welcome guests or volunteers during this time. Bloomington's Miller Park Zoo offers an abundant arrangement of animals, including reindeer, Sumatran tiger, greater flamingos, river otters, red pandas, lemurs, Galapagos tortoise, bald eagles, Pallas' cat, snow leopards, gibbons and red wolves.
Not only do humans have to be cautious around each other, but now we all have to be more mindful around our animals due to the recent discovery of animals being infected with coronavirus.
Miller Park Zoo General Curator Peter Burvenich explained how the facility's employees and animals are staying safe.
"Zookeepers are using PPE when it comes to their job. Masks are always worn, as are gloves. Foot-baths are used in buildings, and we wash our hands between every exhibit. Keepers also have to answer a self health questionnaire before coming into work," Burvenich said. "Any possibility of contact with anyone COVID, as well as any symptoms that are seen, keepers are to stay home for a 14 day quarantine."
The United States Department of Agriculture said in a recent statement regarding the first case of an infected tiger at the zoo, "This is the first instance of a tiger being infected with COVID-19. Samples from this tiger were taken and tested after several lions and tigers at the zoo showed symptoms of respiratory illness."
Several other tigers have exhibited COVID-19 symptoms at The Bronx Zoo and public health officials believe it was transmitted from an asymptotic zoo employee. The federal Agriculture Department added, "Anyone sick with COVID-19 should restrict contact with animals, out of an abundance of caution including pets, during their illness, just as they would with other people."
Miller Park Zoo COVID-19 is closed until at least May 1, according to a posted statement.
Until the quarantine is lifted, zookeepers and other essential workers at the facility will be taking precautionary measures to ensure both animals and coworkers are staying safe.
Being in quarantine has made us all appreciate everything in our lives a little more, and being watchful of our health around our pets is something that has assimilated into our lives now. Working during this strange time in everyone's lives has put a strain on everyone.
"Aside from the Zoo being closed to guests, our job is mostly the same. It's a bit weird to not have people around, and we're seeing more local wildlife around. Mostly rabbits and birds. Keepers are understandably stressed with everything going on in the world, but we all have a positive outlook, and still love coming in to do our jobs," Burvenich said.
Many students who have to learn-by-doing are greatly affected by the online class switch. Students who were interning or volunteering at the zoo were cut short of their education.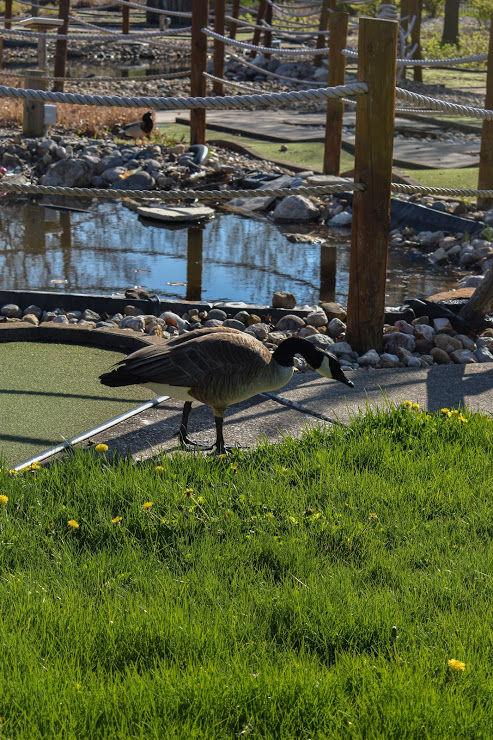 ISU School of Biological Sciences professor Scott Sakaluk was away on sabbatical at a research university in Germany for the past year.
Sakaluk, a distinguished professor of zoology, included zoo visits as part of the curriculum he would teach, "Miller Park Zoo is an under-appreciated gem. One of my favorite lab exercises in the animal behavior course I used to teach was to have students visit the zoo and employ observational skills they had developed during the course."
Although tactile learning was momentary for students, the good news is there are no cases of any Bloomington animals being tested positive for coronavirus. Although guests are not allowed at the zoo at the moment we can still stay connected virtually with the animals at Miller Park Zoo.
Zoo Director, Jay Tetzloff said on a Facebook video,"If you go to our Facebook lives that we have been doing during the week and you can learn about the different animals throughout the zoo and learn some behind the scenes stuff, it's a great way to engage and connect with the Miller Park Zoo"
Miller Park Zoo have been posting videos on their Facebook account during the week. Catch one of the Zookeeper Chats on Facebook live Sunday through Wednesday mornings at 10:30 a.m.
There are lots of ways to help and contribute during this time. Stay connected with Miller Park Zoo and become a member and support them with donations which are always needed for food and supplies for the animals, donations can be made here: http://mpzs.org/fundraising-2.