(Critics' Choices capsule reviews are by Kenneth Turan (K.Tu.), Justin Chang (J.C.) and other reviewers. Openings compiled by Kevin Crust.)
___
OPENING IN HOLLYWOOD THIS WEEK
___
"Bitch" _ A suicidal housewife with a cheating husband snaps and takes on a savage, canine-like disposition. With Jason Ritter, Marianna Palka, Jaime King. Written and directed by Palka.
"Call Me By Your Name" _ In 1983 Italy, a 17-year-old Italian-American boy finds his desire awakened by a handsome visiting U.S. grad student. With Armie Hammer, Timothee Chalamet, Michael Stuhlbarg, Amira Casar, Esther Garrel, Victoire Du Bois. Written by James Ivory. Directed by Luca Guadagnino.
"Coco" _ A young boy with musical aspirations visits the Land of the Dead. Voices of Gael Garcia Bernal, Anthony Gonzalez, Benjamin Bratt, Renee Victor. Directed by Lee Unkrich. Co-directed by Adrian Molina.
"The Crime of Monsieur Lange" _ Restored version of director Jean Renoir's 1936 French comedy/drama about a clerk who makes a success of a publishing house after the presumed death of its owner. With Rene Lefevre, Florelle, Jules Berry. Written by Jacques Prevert, from a story by Renoir and Jean Castanier.
"Cuba and the Cameraman" _ Director Jon Alpert chronicles 45 years of the island under Fidel Castro in this documentary.
"Darkest Hour" _ Gary Oldman portrays British Prime Minister Winston Churchill in the early days of World War II. With Kristin Scott Thomas, Lily James, Stephen Dillane, Ronald Pickup, Ben Mendelsohn. Written by Anthony McCarten. Directed by Joe Wright.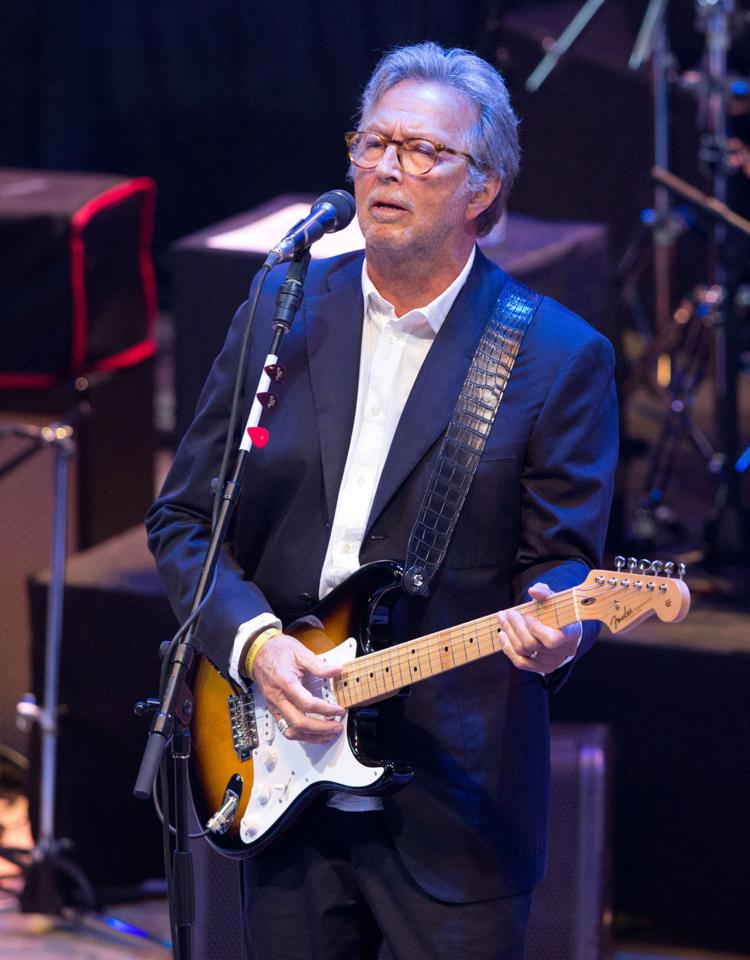 "Eric Clapton: Life in 12 Bars" _ Documentary on the iconic guitarist. Directed by Lili Finick Zanuck.
"A Gray State" _ Documentary on the 2015 deaths of Iraq war veteran David Crowley and his family while he was working on a dystopian, anti-government film. Directed by Erik Nelson.
"The Man Who Invented Christmas" _ In a terrible slump, author Charles Dickens desperately sets out to write and self-publish a book that might feed his family. With Dan Stevens, Christopher Plummer, Jonathan Pryce. Written by Susan Coyne. Directed by Bharat Nalluri.
"1945" _ An Orthodox man and his son return to a village, triggering suspicion, remorse and fear among the residents in this Hungarian drama. With Peter Rudolf, Bence Tasnadi, Tamas Szabo Kimmel. Written by Gabor T. Szanto & Ferenc Torok; based on a short story. Directed by Ferenc Torok.
"Porto" _ An American and a Frenchwoman reflect on a carefree night spent together in Portugal. With Anton Yelchin, Lucie Lucas. Written by Gabe Klinger, Larry Gross. Directed by Klinger.
"Rebels on Pointe" _ Documentary on New York City's all-male dance company Les Ballets Trockadero de Monte Carlo. Directed by Bobbi Jo Hart.
"Remember Me" _ After an elderly woman loses her husband of six decades, she must rely on her two self-centered grandchildren. With Rita Moreno, Joel Kelley Dauten, Steve Goldbloom. Written and directed by Goldbloom.
"Sweet Virginia" _ A drifter and an ex-rodeo champ form a fraught alliance in an Alaskan town. With Jon Bernthal, Christopher Abbott, Imogen Poots, Rosemarie DeWitt. Written by Benjamin China, Paul China. Directed by Jamie M. Dagg.
"Thelma" _ A young Norwegian college student from a religious family has disturbing, supernatural seizures when she experiences a fierce attraction to another girl. With Eili Harboe, Okay Kaya, Ellen Dorrit Petersen, and Henrik Rafaelsen. Written by Joachim Trier, Eskil Vogt. Directed by Trier.
CRITICS' CHOICES
"Battle of the Sexes" _ This enjoyable and entertaining film, with the gifted and innately likable actors Emma Stone and Steve Carell as Billie Jean King and Bobby Riggs, is most involving when it deals not with sports or society, but with the personal struggles both players, especially King, were going through in the run-up to their 1973 tennis match. (K.Tu.) PG-13.
"Blade Runner 2049" _ You can quibble with aspects of it, but as shaped by Denis Villeneuve and his masterful creative team, this high-end sequel puts you firmly and unassailably in another world of its own devising, and that is no small thing. (K.Tu.) R.
"The Florida Project" _ Absorbing us in the day-to-day rhythms of life at a dumpy Florida motel complex, home to a wildly spirited 6-year-old girl named Moonee (the startling Brooklynn Prince), Sean Baker ("Tangerine") goes to a place few of us know and emerges with a masterpiece of empathy and imagination. (J.C.) R.
"Lady Bird" _ As warm as it is smart, and it is very smart, this portrait of a high school senior year marks actor-screenwriter Greta Gerwig's superb debut as a solo director and yet another astonishing performance by star Saoirse Ronan. (K.Tu.) R.
"Last Flag Flying" _ Bryan Cranston, Laurence Fishburne and Steve Carell give richly felt performances as Vietnam veterans reuniting 30 years later in Richard Linklater's warm, ribald and elegiac quasi-sequel to Hal Ashby's 1973 classic, "The Last Detail." (J.C.) R.
"The Meyerowitz Stories (New and Selected)" _ Funny, moving and psychologically complex, this is writer-director Noah Baumbach's latest foray into the intricate paradoxes of dysfunctional family dynamics, and, starring Dustin Hoffman, Adam Sandler and Ben Stiller, it ranks with his best. (K.Tu.) NR.
"Novitiate" _ A hit at Sundance and already nominated for a Gotham breakthrough director award, this drama about the emotional content of nuns' lives in the mid-1960s sure-handedly takes us inside the world of belief with care, concern and a piercing, discerning eye. (K.Tu.) R.
"The Square" _ A Stockholm museum curator (Claes Bang) undergoes a crisis of conscience in Swedish writer-director Ruben Ostlund's sprawling, virtuoso satire of the modern art world, which won the Palme d'Or at the 2017 Cannes Film Festival. (J.C.) R.
"Three Billboards Outside Ebbing, Missouri" _ Uncommon writer-director Martin McDonagh and a splendid cast top-lined by Frances McDormand, Woody Harrelson and Sam Rockwell present a savage film, even a dangerous one, the blackest take-no-prisoners farce in quite some time. (K.Tu.) R.
(c)2017 Los Angeles Times
Distributed by Tribune Content Agency, LLC.