When quarantine first began in March, a lot of small businesses had to close their doors.
But now that Illinois is in Phase 4 of Gov. JB Pritzker's "Restore Illinois" plan, a number of small businesses are able to open their doors back up to the public and resume normal business hours.
Stores require customers to wear masks and staff routinely sanitizes high traffic areas multiple times a day.
"We've got Plexiglas set up at the front counters, and you have to have a mask to even enter the building," Jared Alcorn, owner of Waiting Room Records in Uptown Normal said.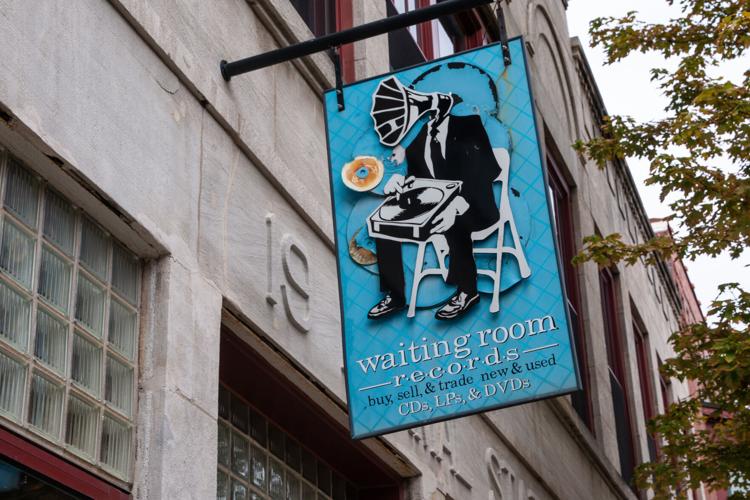 "We're asking [customers] to put on hand sanitizer when you walk in and we provide that. We also have gloves for anyone that would like them."
Stores also have a limit on how many customers can shop at a time. Waiting Room Records has a capacity of four and Common Ground Grocery in Downtown Bloomington allows five customers at a time.
The Garlic Press in Uptown Normal also revamped their store, to make it easier for customers to be a safe distance away from one another.
"We've revamped the interior of the store so it's easier to walk around and keep your social distance. We've also segregated certain doors so people can exit certain ways so we can keep the traffic flowing," The Garlic Press partner Pam Locsin said.
When shutdown began, many small businesses searched for how to still offer ways for people to support local shops. Many stores offer curbside pickup or take orders over the phone. Waiting Room Records also makes free in-town deliveries on Fridays, and their website lists their inventory of over 14,000 items for customers to pick out their purchases ahead of time.
Locsin added that The Garlic Press now has a website with a cart for online orders, and the store is trying to stay active on social media.
"The minute that we first got the order to shut down we just shut the door and went home for a week," Locsin said. "And then we started coming back into the store. That's when we started working hard on the website and we started remodeling the entire store. We filled our days with as many projects as we could while at the same time trying to do as much social media [as we can]."
Included in The Garlic Press' social media engagement is taking their cooking classes to the digital format, allowing people to tune in to Facebook Live Streams.
"[On Facebook we're able to] keep it fun and lighthearted and do something different for people who are just stuck in the house," Locsin said.
Even small businesses that have remained open since March are adjusting to the change. Common Grounds Grocery was able to keep its doors open as an essential business, while also allowing shoppers to get their groceries via curbside pickup. Staff also scoops bulk items for customers, while washing their hands immediately between orders.
"Our number one concern is keeping people safe and healthy while still getting them the food and supplies they may want and need," Lua Travis, owner of Common Grounds Grocery said. "I think we have all gotten used to the changes at this point."
Travis added that some products are still harder to get from distributors due to high demand.
"Some companies have shifted production to make more of the 'in-demand' products instead some that might be slower movers," Travis said. "But we will continue to try to order [customers'] favorites every week until we can get them in."
"There were a lot of people that when we were completely shut down and just doing curbside, they were really trying to help out wherever they could," Alcorn said. "I'm even more grateful for the community that helps keep us here."
While small businesses have opened their doors back up, there are still ways to shop local to customers' comfort levels, whether that's through online, curbside or coming into the store with a mask.
"No one really knows what is going to happen right now, so you do what you can, and you have to be willing to make adjustments and roll with it whenever a change comes up," Travis said.