An already once-in-a-lifetime experience to study abroad let alone being abroad plus experiencing a pandemic.
Talk about a wrench thrown into plans.
Jessica Lamberty's plans to continue her semester abroad at Universidad de La Sabana in Chía-Bogotá, Colombia came to a screeching halt and moved online in early March. Miles from home, Lamberty either had the decision to find somewhere to stay in Bogotá or risk flying home in a crowded plane to a nation that was seeing positive cases double quickly.
With an influx of emails from ISU talking about Illinois' current conditions and the university moving online for the rest of the semester, students who were abroad for the semester were urged to come home. Ultimately, the choice was still up to the students. Luckily, Lamberty was able to temporarily move in with her boyfriend and his family.
"My parents didn't want me flying in the current state," said Lamberty. "Colombia went on lockdown March 14, so planes are currently grounded."
Jessica's mom, Julie Lamberty knew her daughter was at a crossroads. Should she stay just in case the school does reopen? Or make the trip back home?
"We were a little concerned at first, not knowing how restrictive things were going to become. We weren't sure how difficult it would be for her to eventually come home. However, at 20 years old, it was important that she make some of her own decisions," said Julie.
As a parent, they want nothing more than knowing their child is somewhere safe and being taken care. Being abroad, when a university closes down and students have to leave campus can be a frenzy.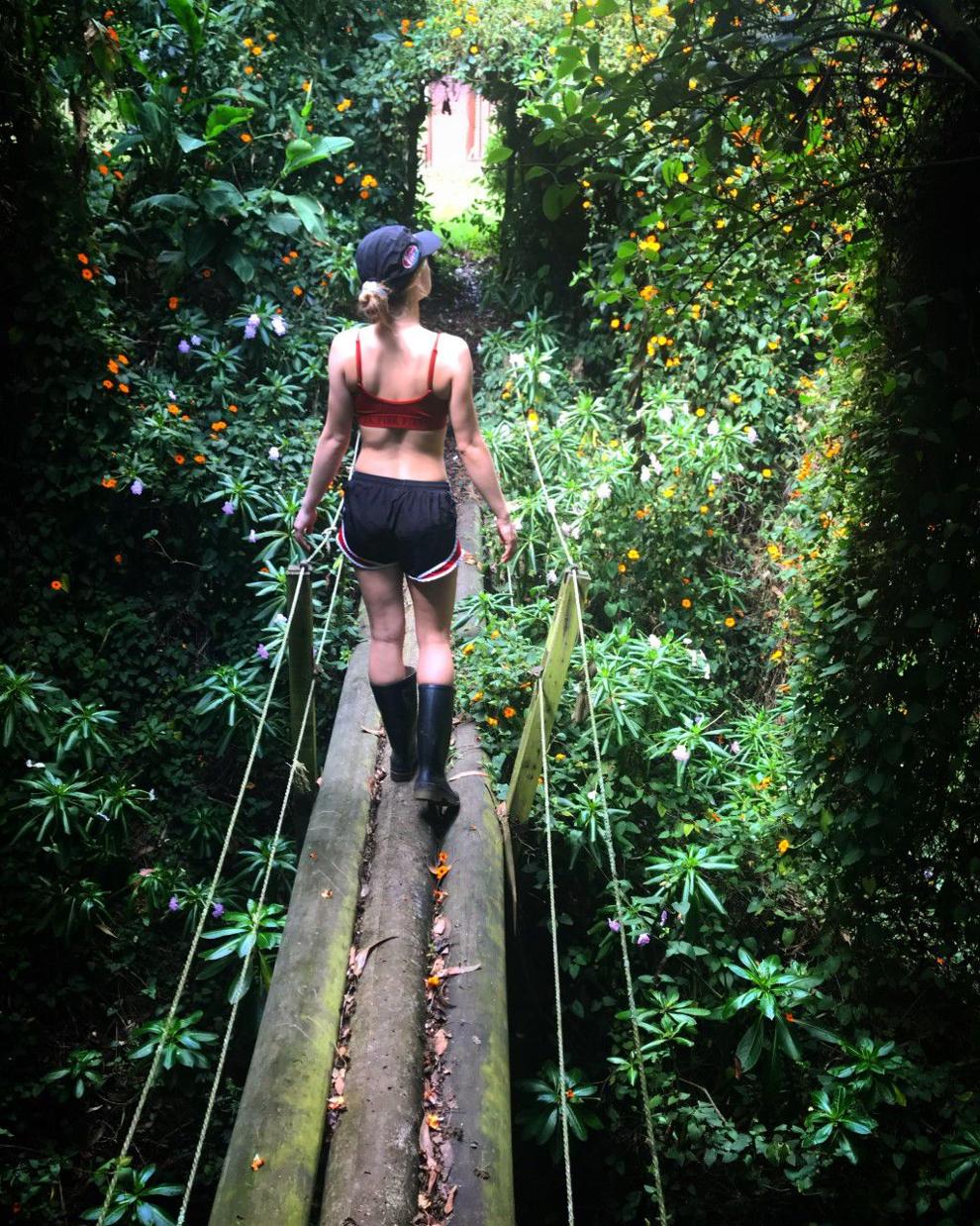 "I have taken a lot of comfort knowing that Jessica is safe and has a place to live," said Julie "If Jess did not have her boyfriend's family take her in, it would have been a lot more worrisome."
Through the US Embassy, humanitarian flights leave Colombia every 15 days to Fort Lauderdale, FL.
Compared to lockdown in Illinois, Colombia's lockdown took in extra considerations to help slow the spread even more.
"We have gender associated days. Women can only go out on even number days and men on odd numbers days. We can only be out for no longer than an hour," said Lamberty. "Walking for recreation is from 3-5 p.m. and only limited to 1 kilometer, about a mile, from the house. Masks are required. If you are caught breaking the rules, you can face a fine of $200."
As of now, Colombia has about 8,000 cases and 340 deaths. The lockdown is set to start lifting restrictions on May 11th.
"I appreciate the lockdown measures taken in limiting the growth of the virus."
Universidad de La Sabana moved the remaining semester online. The university is using the platform Blackboard Collaborate, so Lamberty is not a part of "zoom university" like college students throughout the United States.
For the most part, transitioning online has been smooth but it requires more work to keep up and not fall behind but the plus side, it cuts out a commute.
"On the plus side of moving online, it cuts out a three hour commute for me."
Back in 2017, Lamberty traveled abroad to Shanghai, China for two weeks. But unlike now, she was able to use her time there to explore and learn about the city and culture. Now, she can't enjoy the small days trips she had planned in advance.
"In Shanghai, I could explore and go out but now I can't go to any locations," said Lamberty. "I have tickets to places I planned to visit but now they are only credits to use in the future."
Not knowing when she might be able to have the chance to return to visit Colombia, the tickets are just a reminder of what could have been.
But, not everything about the life change we have all experienced in the past few months have been bad. It's helped serve positive reminders of what matters most.
"I miss my family more. Now that I'm not exploring all the time, I have more time to appreciate the smaller things."
Same goes for her mom- she appreciates the smaller and simpler things in life.
"It has made me more appreciative of those freedoms, even simple things like going to the grocery store. It had made us a little more creative to use what we have, and a little less wasteful, " said Julie. "We have had more family time together than ever, even though I am still working outside the home. I've checked in more with relatives I haven't talked to in a while.
Depending on the extension in Colombia, Lamberty is planning to return home on June 14 and enjoy the rest of summer with her family.
"We are hoping to see Jess again mid-June. If that time gets extended due to COVID restrictions the uncertainty will be stressful," said Julie.
While the semester abroad took an unexpected turn, the entire experience has been a fun and humbling learning experience.
"It's given us more time to focus on ourselves. And hopefully, I can do a little more tourism before leaving for home."