The few roads all leading up to the Uptown Circle were lined with vendor tents and food trucks over the weekend when the annual Sweet Corn Festival welcomed the start of the fall season.
Normal put an emphasis on the local organizations and non-profits this year in support of small businesses around the area.
Many more shopping tents and food options were available this year, as there was something for everyone in the family to enjoy.
Of course, the main focus was on Gamma Phi Circus and a variety of performances were held periodically throughout the weekend.
Acrobats, gymnasts, clowns and dancers took over Uptown with their high energy, huge smiles and unique talents to woo the large crowds surrounding the area.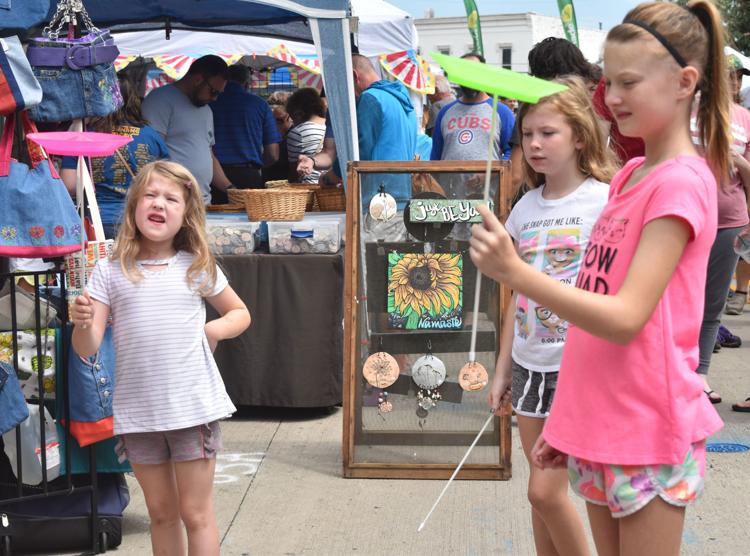 "Normal itself is a little unique town so it's cool to see the culture of it and everyone congregate in one place," senior graphic design major Kelsey Panczyk said.
The Sweet Corn Circus Festival has historically been the Sweet Corn Blues Festival, but over the years the blues aspect of the fest has become less of a focal point with other features like the Gamma Phi Circus drawing a larger crowd.
"We have been a part of the festival since before I was a student performer with the Gamma Phi Circus in the late '90s, early 2000s and it is one of our favorite parts of the year," Gamma Phi Circus Director Marcus Alouan said.
"We get to come together after a summer apart and we get the opportunity to do what we love right off the bat which is to perform and connect with people of the community," Alouan said.
In past years, the Gamma Phi Circus performed just once during the two day festival. This year, the circus had a total of four group performances over the weekend. Gamma Phi jugglers also had performances two times a day. Cirquemania, another circus group in the area, had aerialist performances in Uptown Plaza to take the audience's breath away.
To further push the circus focus of the festival, Gamma Phi Circus members were seen scattered across Uptown teaching guests circus skills. Some of the skills included spinning plates, tightrope walking, juggling, stilt walking and more. 
The crowds and long lines were filled with Illinois State University students seeing their friends perform, local and non-local residents checking out the vendors and even dogs eating ice cream made just for them outside Emack and Bolio's.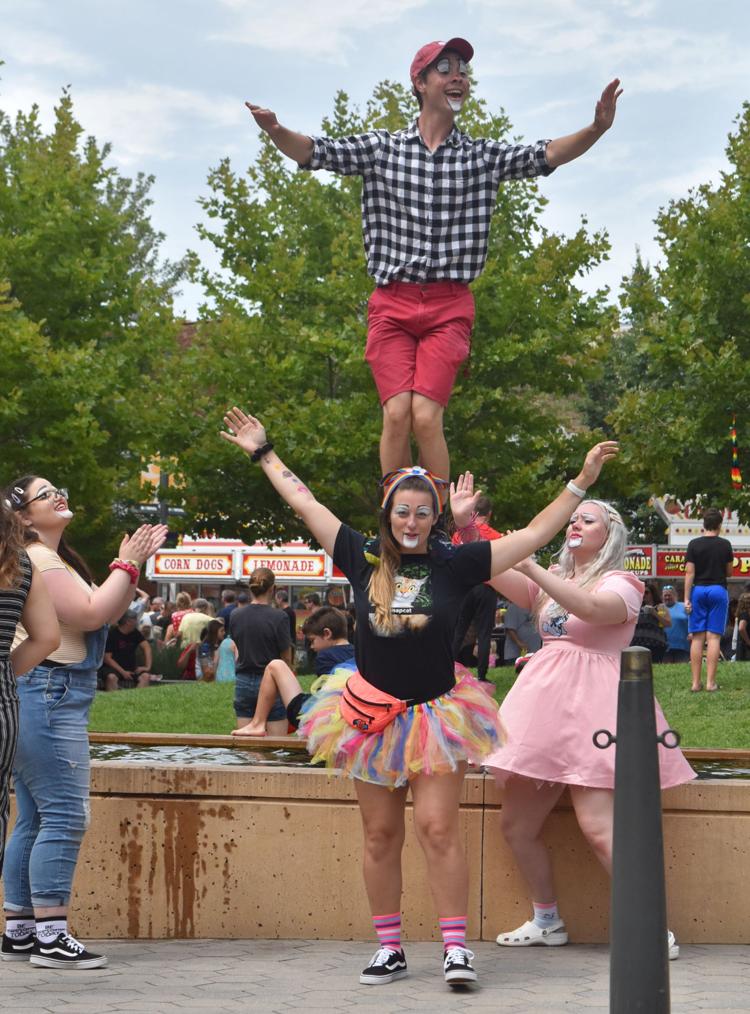 Students were able to snag a free corn on the cob with their Redbird ID thanks to the I Am Normal tent.
"As a senior, this was my third and final corn fest I got to participate in," Gamma Phi clown Morgan Robar said. "Being able to interact with people all day and perform for several different crowds felt so much more meaningful than previous years. I felt more involved with the fest and felt like BloNo's circus roots were truly celebrated and appreciated."