There is a lot that goes into a team.
The players and head coach are usually what are instantly recognized, but there is always more behind a great athletic program. Assistant coaches play a large role in this. They not only support their head coach, but support their teams in more endeavors than one.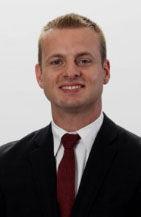 The love for a sport can shape someone's future and that future can go as far as influencing someone to coach. Coaching allows those to not give up on their love for the game but also help others find that love.
"My love for the sport comes from playing and the will to compete. I love that it is a team sport and the ability to bond with your teammates and coaches to achieve something great together," Illinois State University women's basketball assistant coach Scott Gillespie said.
"I also love the individual matchups throughout a play or game that you can compete to win. It was my love as a player and the experiences I had with great coaches who impacted my life that got me into coaching," Gillespie said. "I never feel like I'm working, I love coaching and being able to impact our players lives every day."
It is commonly said that a person loving what they do means they will never work a day in their life, and Gillespie has found that while surrounded by family. His sister, Kristen Gillespie, works alongside him as the head coach of ISU's women's basketball team. This is not the only family member though that has impacted his life around basketball.
When describing what inspired him to coach, Gillespie explains, "For as long as I can remember I've just been in a gym. I grew up with a ball in my hand and was always watching my dad's practices where he coached at Ripon College. My grandfather was also a college coach, so it was something I was always around as a kid. They were my two biggest examples of how to be a great coach and person. It was the impact of which they had on kids' lives which inspired me to get into coaching."
It truly is a longstanding family affair.
Gillespie began assistant coaching for ISU women's basketball on May 12, 2017. Previously, he was the assistant men's basketball coach at Indiana University - Purdue University Indianapolis.
He also commented on his responsibilities as an assistant coach, which has much to entail.
"My responsibilities are to recruit and help to develop our current players on our team," he explains, "As an assistant I also help with scouting of our opponents and game planning for upcoming games."
Responsibilities such as these keep the team striving toward winning, while also gaining new members of the Redbird family he has helped build.
Without the efforts of assistant coaches as motivated as this, ISU Athletics would cease to constantly grow as an admiral athletics program.