Starting August 5, new and returning students alike will be moving back to Illinois State for the semester. Returning students remember the long hours, lines and labor involved with moving in.
For those who've never done it before, take it from the veterans of the process, read below for some tips and tricks to make move-in day as smooth as possible. 
Get ready to wait
Many students have an assigned move-in time. However, it's important to get there a couple hours before your designated time. There will be lines to park, lines to unload, lines to take the elevator, lines to take the stairs. Lines, lines, lines. It's a great opportunity for last-minute bonding with your family before you step away to college. 
"Things may seem hectic during move-in, but stay chill cause it's not as crazy as it seems," said sophomore biology major Vincent Bradford Jr. 
Bring your own essentials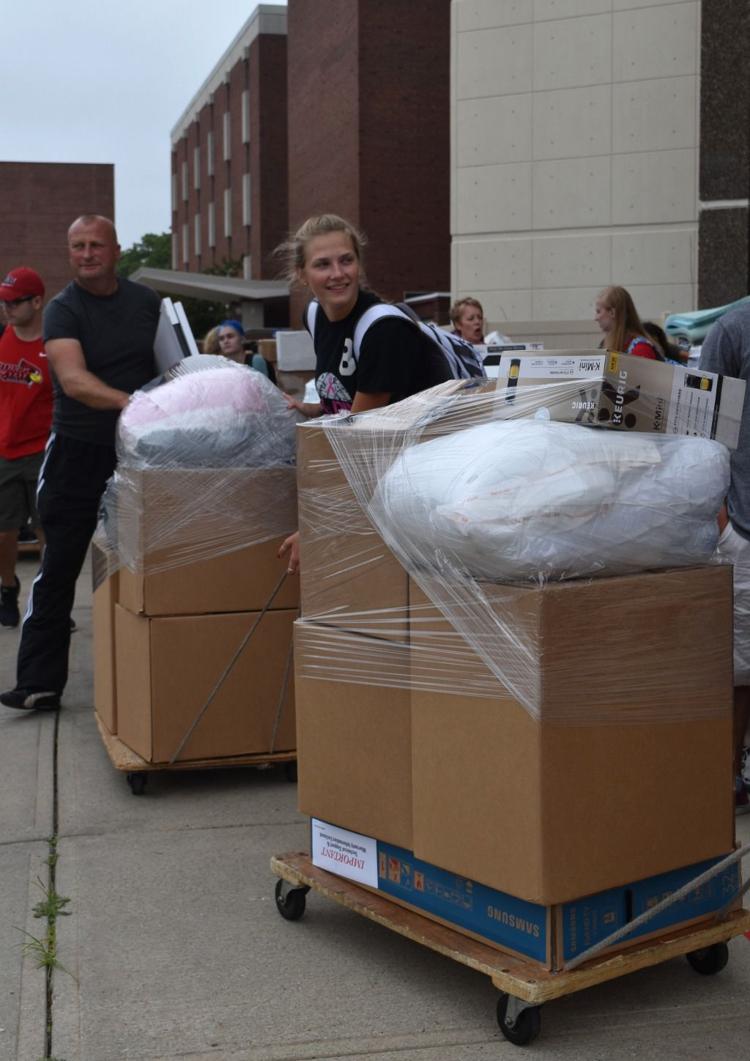 There are several items that make move-in easier, such as carts and mallets for assembling loft kits. The university provides these items temporarily for move-in, but junior medical laboratory science major Miriam Garvue suggests bringing your own items from home. 
"It makes your life so much easier," Garvue said. "My dad made some [carts] out of scrap pieces of wood and little carpet squares for padding."
Pack light
Most residents in Watterson Towers will have to haul their belongings up the stairs in some way or another. To make that easier, students suggest carrying light and compact as possible. 
 "My advice would be to pack light and stuff as much into totes as possible," said junior journalism student Grace Kinnicutt. "Only bring the clothes you need for the season and keep them in hangers wrapped in a plastic bag so you save time hanging them up."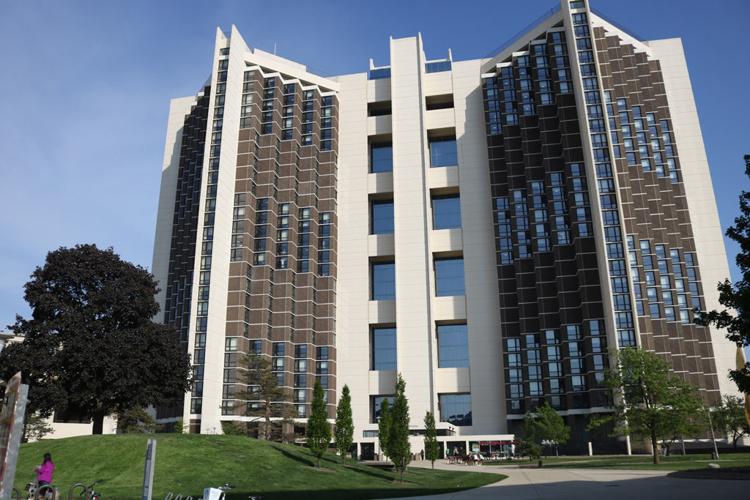 Other students also suggest having every item contained. Garvue recommends against bringing "free-range" items. 
"If everything is in a tub or suitcase, it makes it so much easier to transport," she said. 
Also, if you live on lower floors, it is best to skip the lines completely and take the stairs. 
Maximize space in your room
Every room has the ability to loft the bed. Beds can be lofted anywhere from close to the ground to a foot away from the ceiling. Lofting beds gives students the ability to store the dresser under the bed, or fit a futon or desk beneath the bed.  Also use items like closet organizers or plastic drawers to store items like dishes, shoes, towels or anything else that can stay off the floor. 
To plan ahead, University Housing posts floor plans for every room on their website, under "Room Layouts"
Let your parents help
"My parents and I do not get along at all when I move in," junior acting major Shannon Kuiper said. "Let your parents do whatever they want with the room while they're there. My parents put my stuff in the weirdest places, but it saved a lot of stress and potential arguments to not argue with them and then change things up to the way I wanted it to be when they were gone."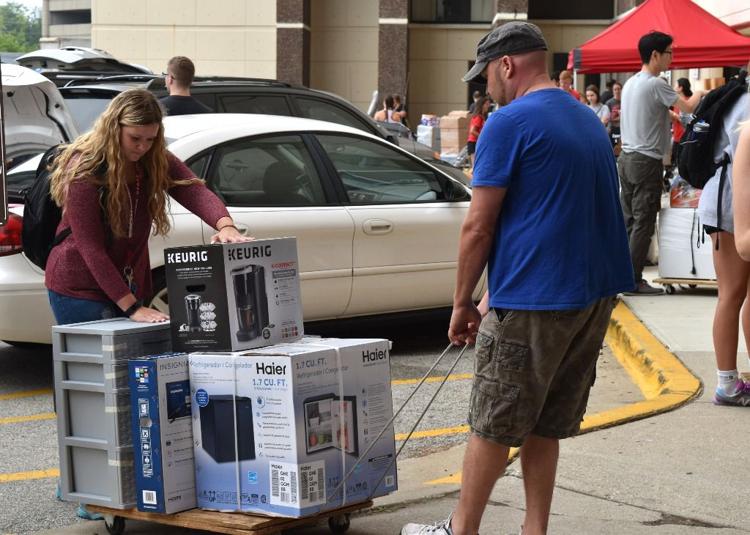 For many parents, it's difficult to watch their child leave home. For a smooth transition, students suggest letting your parents help and do things for you one last time before starting your independence. 
Try something new
Once all the clothes are unpacked and all the furniture is in place, take the time to get out of your comfort zone.
"Get to know your neighbors! Literally everyone is equally nervous about making new friends at college," said senior mass media major Ebad Khan. 
In addition to getting to know those around you, take the opportunity to get to know yourself as well.
"I would advise incoming freshman to get involved and find your passion," said junior public relations major and resident assistant Matt Runtz. "Going to Festival ISU is a great way to meet new people and find clubs you might not know existed."