For several months, local restaurants and bars in Bloomington-Normal have continued adjusting to seasonal changes, facing adjusting to no indoor dining during this year's winter months.
For well-known local restaurant Avanti's, approaching its 50th anniversary, public relations manager Martha Blankenship explains how winter month operations, in effect with COVID-19 restrictions on indoor dining, has shifted dining production.
"We want to do the best job we can, we've been in this town for 49 years and we want to do a good job, we want our customers to return, obviously," Blankenship said. "We're just hopeful we can do the business we can to ride this out."
Customers are still able to directly come in for carryout or can call ahead. Avanti's can also bring out orders curbside. The online option has been very popular, and there are drivers available for delivery.
"We're hoping for increased delivery. That often happens this time of the year," Blakenship said. "With a combination of online ordering and the curbside pickup, we deliver everywhere in Bloomington-Normal. We know that will be a benefit."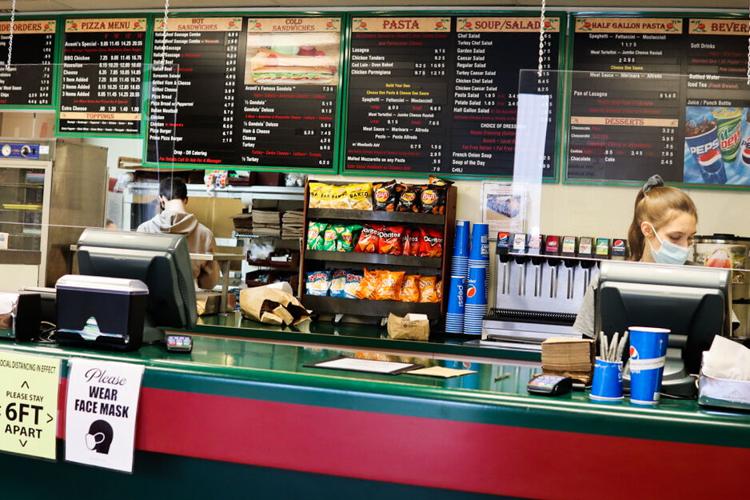 Keeping up with the health department and state guidelines for sanitation, Avanti's goal is to protect employees and the public. This is a top priority right now, especially when it comes to food sanitation and dealing with the pandemic.
"We are extremely grateful, and I don't just speak for our business, I really speak for all the local businesses in town, we need public support and they are providing it."
Not knowing what the future holds, Avanti's is hopeful things will begin to improve this year.
"We're taking things as they come, and trying to protect our employees and the public," Blankenship said.
Medici in Uptown Normal has adjusted to the cold weather, implementing $35,000 of industrial heaters on the outdoor patio on the roof.
Bar Manager Alex Ebberc says some people have taken advantage of the outdoor dining, but due to no indoor seating, sales have decreased.
"Our sales are not where they were last year," Ebberc said. "As far as sales go, obviously we're doing maybe 25% of what we were doing last year."
The restaurant has changed as operations in the past have focused on the sit-down dining experience at Medici. They continue to stay open for the winter months.
"We're feeling pretty fortunate at least that our doors are staying open," Ebberc said.
Although winter restaurant operations come with weather problems, many are just hopeful to make it to the spring.
"It's been tough times, it's not been great I think for any restaurant," Fort Jesse Cafe owner Abby Bosenberg said.
"We have scaled our operation to the sales we are doing now, and we think if we can maintain this, that will see through to the end hopefully."
The full menu is still available while Fort Jesse Cafe offers curbside delivery and DoorDash.
Bosenberg pushes to get through to the other side of the pandemic and get dine in open again. Unfortunately, the restaurant had to furlough some people. The restaurant wants to get employees back, paying them regularly.
The flow of operation has come with its challenges as restaurants continue to have dine-in restrictions. Owners and employees encourage the community to remember local businesses in the area offering their outdoor services.