About 60 days have passed since George Floyd's death.
Floyd's death was quickly followed with daily protests demanding for a change with the racism that takes place within police departments. These protests have erupted in at least 140 United States cites and elsewhere across the globe.
Below is a timeline of some key events since Floyd's death.
May 25: Floyd dies in police custody. A bystander recorded a video and posted it to Facebook, showing him saying, "I can't breathe" before going still.
May 26: Protests begin in Minneapolis. The four officers involved in Floyd's death are fired.
May 27: Protests begin to erupt in cities across the United States. Minneapolis' peaceful protests take a violent turn as fires and looting start. Cops attempt to break up crowds with rubber bullets and tear gas.
May 29: Derek Chauvin, the former officer who pinned Floyd's neck to the ground with his knee, is arrested and charged with third-degree murder and second-degree manslaughter.
May 30: More than 120 people rallied and marched through downtown Bloomington, protesting the killing Floyd.
May 31: Tens of thousands of Americans are protesting as some demonstrations start to see violence erupt in the evening. National Guard troops are called in to over a dozen states and mayors across the nation put curfews into place. Marshall Blanchard was arrested after allegedly plowing through a crowd of post-rally marchers in downtown Bloomington, injuring two people. Blanchard faces preliminary charges of reckless conduct, failure to obey a police officer and leaving the scene of an accident with injuries.
June 1: Protests over racial injustice begin to spread globally in countries, such as Amsterdam, Spain and Nairobi. Two autopsies rule Floyd's death a homicide.
June 2: Minnesota's Department of Human Rights files a civil rights charge in relation to Floyd's death and begins an investigation into the Minneapolis Police Department. BPD charge Blanchard with committing a hate crime and aggravated assault. He faces 17 felony counts related to the hit-and-run incident in which he injured two people.
June 3: All four officers involved with Floyd's death are charged. According to court records, Chauvin received an additional second-degree murder charge. The other three officers are charged with aiding and abetting second-degree murder and manslaughter.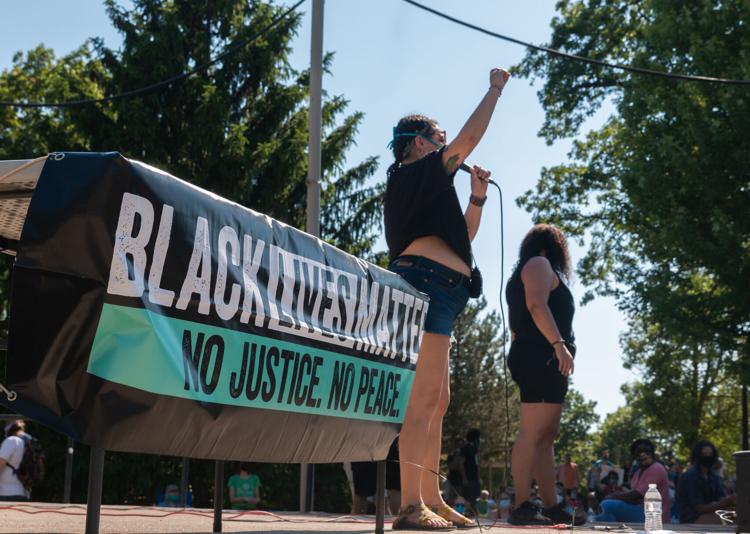 June 4: Police in Buffalo, New York, are suspended after a video surfaces, showing them shoving a 75-year-old man to the ground with his head bleeding.
June 5: Washington, D.C.'s mayor paints "Black Lives Matter" on the street leading up to the White House. A memorial for Breonna Taylor is set up outside the McLean County Law and Justice Center after police killed her in her home. The memorial honors what would have been her 27th birthday.
June 7: The Black Lives Matter movement in Bloomington-Normal holds a public speaking event in Miller Park that gave members of the community the chance to ask questions and voice their concerns.
June 8: Congressional Democrats introduce a sweeping police misconduct reform bill, called the Justice In Policing Act. The bill would have included demilitarizing the police. It would also address police brutality and measures include banning chokeholds and no-knock warrants.
June 9: Floyd is laid to rest in Houston. Thousands gather for Floyd's final funeral service.
June 12: In Atlanta, a police officer killed Rayshard Brooks, a Black man, after he fell asleep in a Wendy's restaurant drive-through lane.
June 13: Protesters burn down the Wendy's where Brooks was killed.
June 15: Bloomington-Normal Black Lives Matter movement raises over $5,000 in a two-day span for Juneteenth Liberation Fund.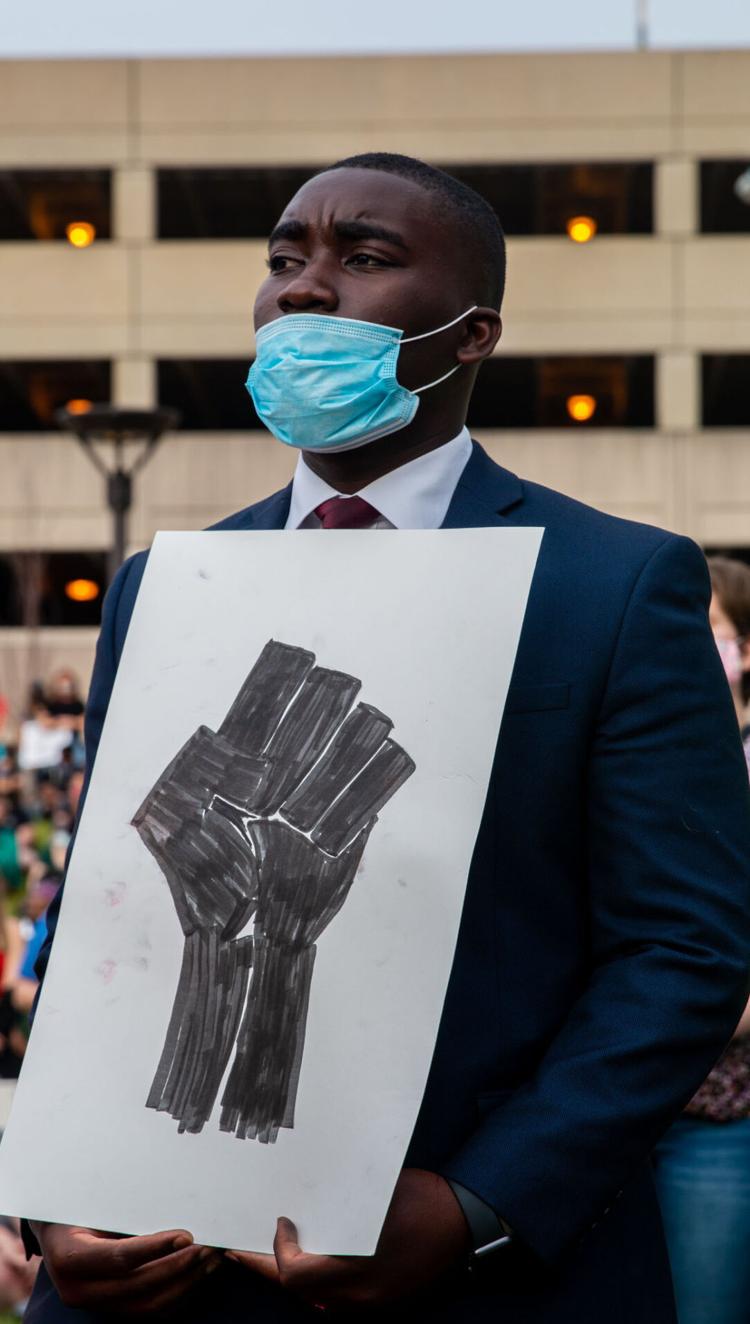 June 19: Americans commemorate Juneteenth while statues continue to be targeted. The ongoing flood in protests has revived public debate over the appropriateness of Confederate statues.
June 23: One of the three police officers involved in the shooting death of Breonna Taylor is fired.
June 24: A Republican bill intended to reform U.S. policing fails in the Senate after civil rights leaders, activist groups and Senate Democrats call it irrevocably flawed.
June 28: A group in Bloomington-Normal held a "skate for justice" event, encouraging participants to bike, skateboard or walk for the cause of Black Lives Matter.
June 29: Complaints against Chicago police officers erupted to record levels between May 26 and June 29 amid citywide George Floyd demonstrations. More than 900 complaints were filed against officers over the month-long period.
July 14: Bloomington Mayor Tari Renner asks the city's police advisory board to hold a series of public hearings to form ideas for "possible reforms in our police department procedures."
July 20: Demonstrations in the Bloomington-Normal area continue as young leaders in the area hold candlelight vigils to honor those whose lives were lost to police brutality.