Starting at Schroeder Plaza and ending at Hovey Hall, hundreds of students took to the quad to voice their displeasure with Illinois State University.
"It's more than homecoming," Black Homecoming Committee President Ashley Dumas said. "This is about attending an institution that we feel comfortable, that we feel safe."
"This is about attending an institution that we feel comfortable in, that we feel safe. This is not at just @IllinoisStateU." — @BHC_ISU
🎥: @SeilsElizabeth pic.twitter.com/VwlWR86uJc
— The Vidette (@The_Vidette) October 7, 2019
The organizers spoke to the large group, and claimed that ISU uses minority students as "tokens," meaning that they are there to increase diversity numbers but are not fully appreciated by the university, they said. 
The Vidette tried to attain sources outside the protest from the Black Homecoming Committee, but were unable to in its effort. 
"Illinois State has tried to silence us several times," BHC Treasurer Isaac Hollis said. "They tried to give us a Diversity Advocacy, Multicultural Center just to be like 'here you go, stop complaining.'"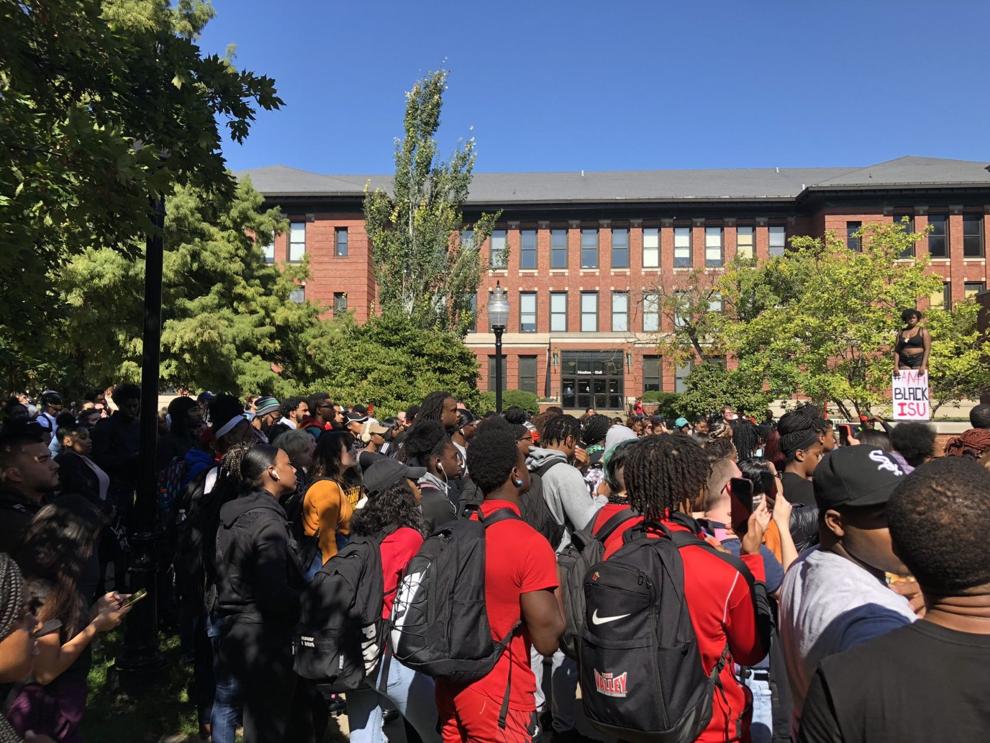 "But it's more than just giving us a Diversity Advocacy, it's more than just giving us a multicultural center, they need to uphold their core value of diversity and inclusion," he continued.
The protest came after the Black Homecoming Committee posted a thread on Twitter listing its frustrations with the university, including the last-minute venue cancellation for volleyball practice. 
African American students marched around campus @IllinoisStateU and members of the @BHC_ISU and the @ilstusga speak on behalf of the student body#AntiBlackISU #BlackLivesMatter #Blacktwitter #Equality pic.twitter.com/DkBMHT2X1T

— rafael (@kuma_topics_) October 7, 2019
The march moved around the Quad, toward the State Farm Hall of Business, then turning toward Hovey Hall. Several students and faculty members joined in as the protesters marched. The crowd extended from SFHB to Cook Hall.
At Hovey, protesters gathered in the front steps and Black Student Union Representative Genesis Robinson encouraged those in attendance to know their value.
"I'm personally hurt," Robinson said. "I don't know about you all, but I'm tired of being used as a token. I am not anyone's token. Especially not this damn university."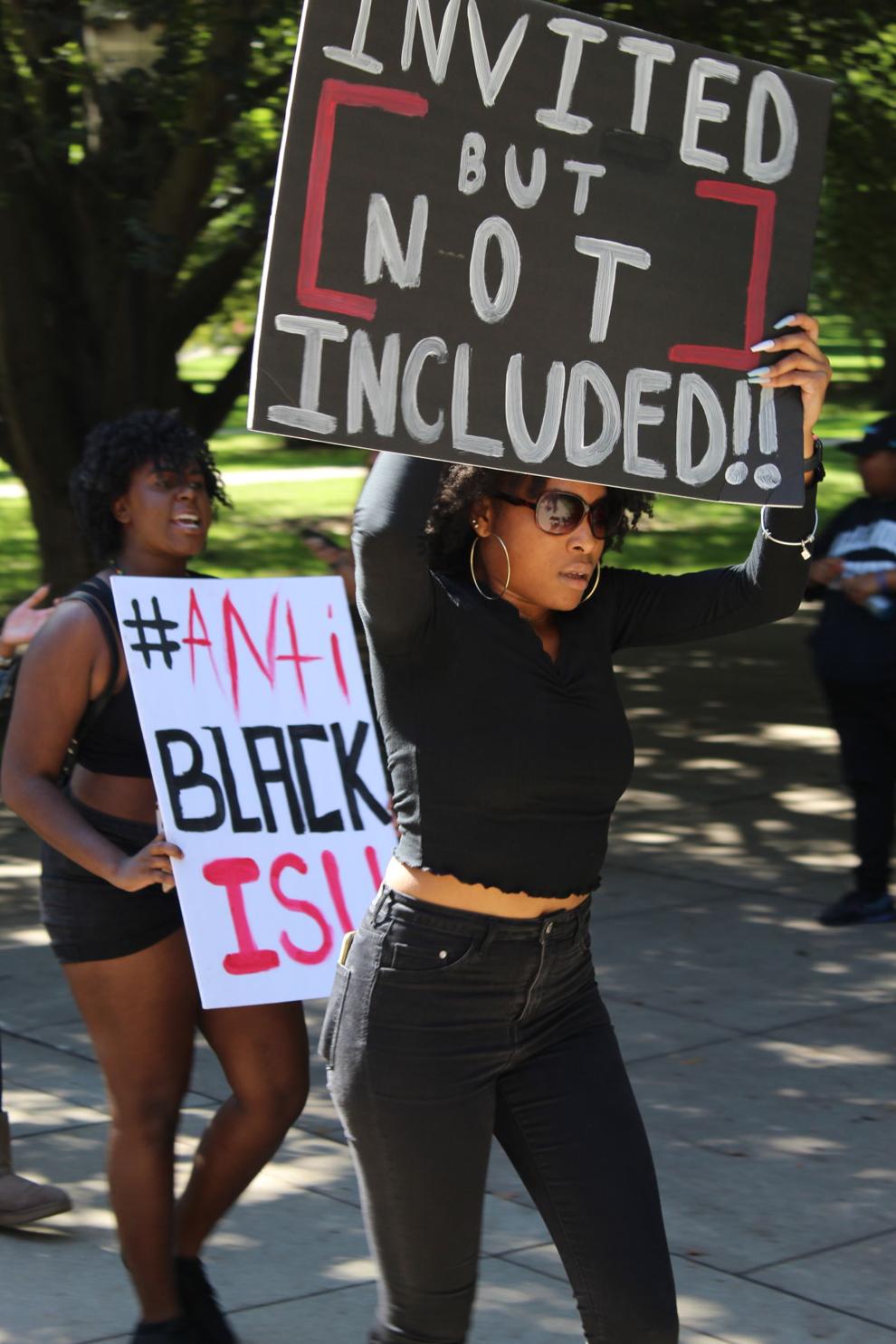 Students also presented a list of demands for the university. However, no university officials were present at the rally.
The protesters are calling for the same support of minority organizations that is given to organizations such as University Program Board. They also want transparency with policies and procedures regarding organizations, for university officials to be held accountable for discrimination and for predominantly white organizations to be held to the same security standards.
Illinois State University's Black Homecoming Committee marched from Schroeder Hall around the Quad to Hovey Hall in protest unfair treatment a…
BHC also called for advisers and faculty to represent minority students that are fully supported by the university. They also called for implementation of a task force specifically dedicated to dealing with discrimination on campus. Lastly, they asked for tenured professors to be given consistent diversity training. 
BHC will hold a community meeting tonight at 7 p.m. for students to tell their personal stories of discrimination from the university. Stories are currently being shared on Twitter under the hashtag #AntiBlackISU.
#AntiblackISU is the new #STATEyourblack that we campaigned for 5 years ago. Sad to see that not much has changed... keep fighting loves! ✊🏽

— SVB 💕 (@ShaunieWorld) October 4, 2019
Dean of Students John Davenport was present at the event, and is encouraging students to reach out to his office.