The Illinois State University Black Girl Code organization held a Black Solidarity March and Vigil on ISU's Quad from 6-8 p.m. Monday.
The event started at Cook Hall where many organizations and students came together to honor  African American women who have died due to police brutality. This includes Rekia Boyd, Breonna Taylor, Atatiana Jefferson and many others.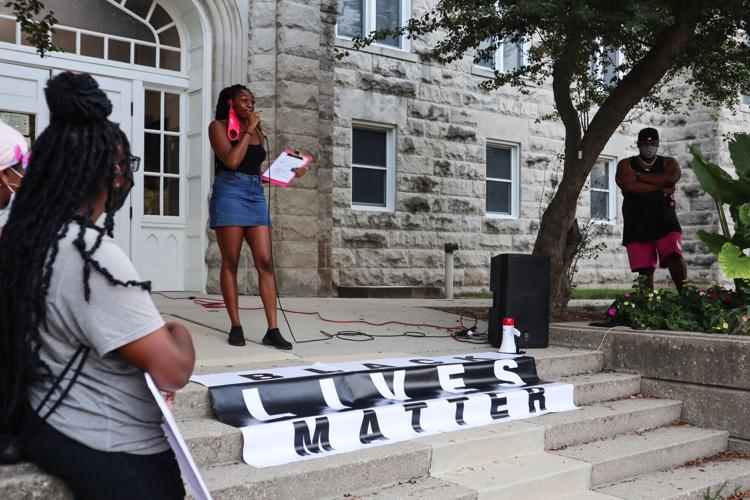 BGC was provided with a large turnout of the ISU community at the event between students who are part of the organizations involved and students who came across social media posts promoting the event. 
Sophomore nursing major and BGC member Kennedy Jefferson highlighted how important and exciting it was to see the diversity of students who came out.
"It was a really good turnout. It made me really happy to see that not only was there a bunch of students but students from different backgrounds and races. That's nice to see that we always have allies," Jefferson said.
The group started its march around the surrounding ISU area and made its way to S Main Street and circled its way back to the Quad via W Beaufort St.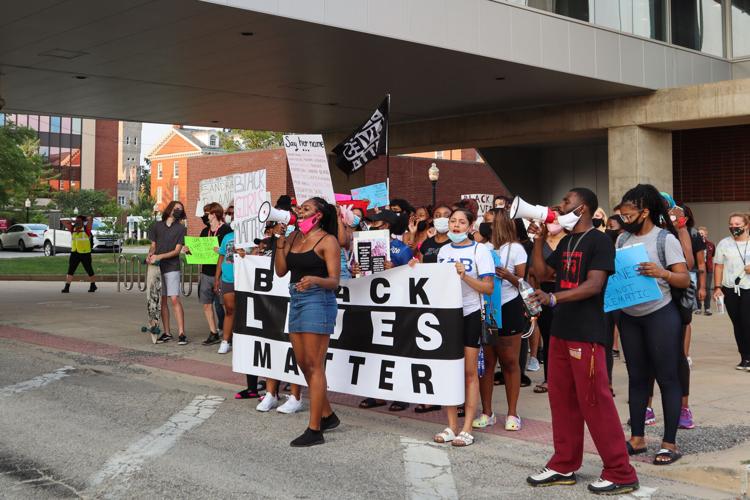 Protest participants chanted various phrases as they marched through the surrounding ISU area and the Quad, including "No Justice, No Peace," "Say Her Name," "Black Lives Matter," "Protect Black Women" and many others.
The group made multiple stops to continue the chants, which allowed participants to get louder with each stop and cars to honk as they passed the group. Many individuals who passed by as the group marched joined in on the chants as well.
"I know President [Larry] Dietz was here. I hope that other faculty sees it and realizes that they can come out here too and they can come and participate as well because they will have students behind them," Jefferson said.
"We see who's out here with us. We see who's with us, even if it's just talking to certain professors. We know who's for us and who's against us and if you actually want to show that you're for us, then come out."
The group finished its march on the Quad near Hovey Hall and Old Union where the participants held their last round of chants in the grass and transitioned into the second portion of the night with a vigil.
The march finally makes its way back to the quad by Shroeder Plaza @The_Vidette pic.twitter.com/eobl3Fi5Mx

— kel (@kellie_foy) August 25, 2020
Each participant was then given a candle to light and hold, representing the honoring of the African American women who were police brutality victims. A moment of silence was held, followed by some individuals giving short speeches and reading pieces that they wrote.
For junior political science and communications major and BGC President Rose Sammons, this event is something that she holds deeply to her heart because of the women she has been surrounded by.
"Throughout my life, Black women have always been a pillar of excellence [and] something that I always use as my rock, my example for anything. All of the strongest women in my family are Black women," Sammons said.
Sammons went on to speak about the mission of the BGC organization and what goes on behind it, saying that the organization plans to hold more events throughout the semester.
"Black Girl Code is an organization on campus that is gear towards Black women. We elevate their voices. We make sure they are heard and we provide them a community where they feel safe."