Illinois State University's WGLT in partnership with the McLean County League of Women's Voters hosted a candidate forum Thursday evening between 105th Illinois House District incumbent Dan Brady (R-Bloomington) and his primary challenger David Paul Blumenshine.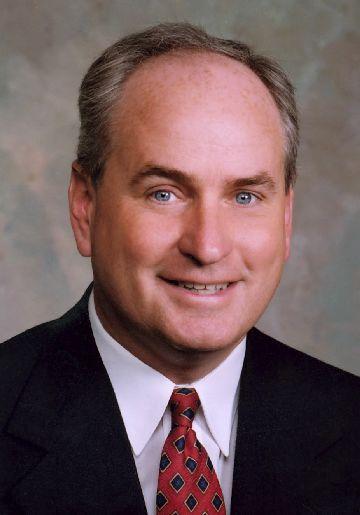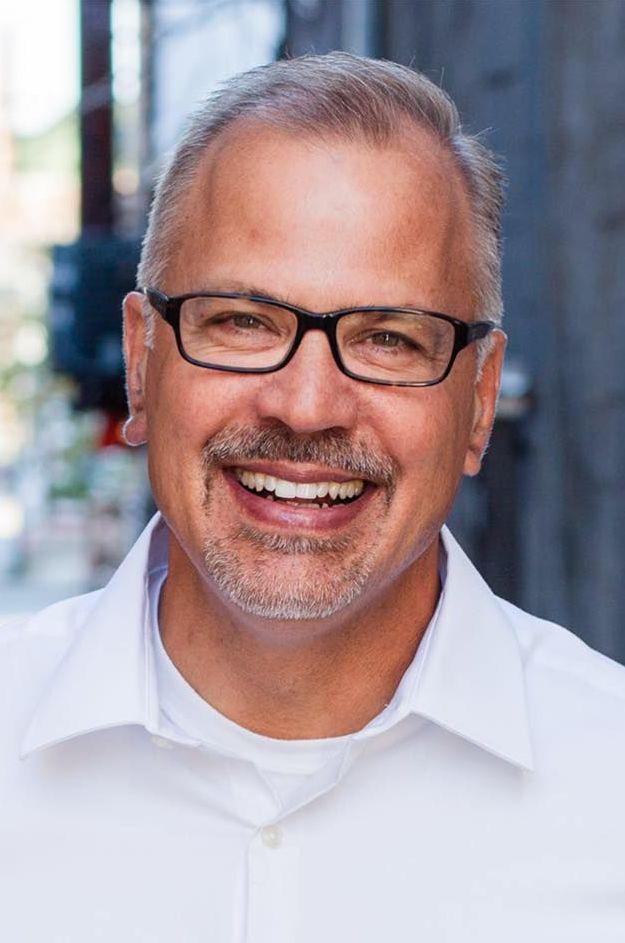 The forum began with Blumenshine making his opening remarks which focused mostly on Illinois' budget issues. He also focused on Illinois residents leaving the state, as well as Illinois having the worst credit rating in the United States since 2010.
"Representative Brady voted 'yes' this past summer to raising our taxes in 20 different ways with a $45 billion spending bill which Speaker (Michael) Madigan could've passed without one Republican vote. We need fair maps, tax cuts, term limits and a balanced budget," Blumenshine said.
Brady's opening remarks touched on fiscal policy that was passed recently including funding for MAP grants, infrastructure and pro-growth initiatives. Brady also mentioned that Illinois passed a bipartisan budget and plans to fix stat infrastructure. 
"In this past year, the Illinois General Assembly had our first full session with Gov. (JB) Pritzker. We saw a number of policy issues in our spring legislative session, dealing with minimum wage, recreational marijuana and the healthcare reproductive act, issues which I voted 'no' on," Brady said
"The budget was passed with no new taxes. We also invested in our state's crumbling infrastructure plan, producing jobs in the 105th," he said.
The candidates were then asked how they thought the state's pension system's lack of funding should be addressed. 
"Well in order to fill a hole you need to stop digging first. That is a particular challenging issue because of the fact of what can be passed and what can be upheld by the Supreme Court of Illinois," Brady said.
Blumenshine responded by criticizing the lack of pension having been mentioned in Pritzker's State of the State address. He also went on to say that the pension is the "one issue that could put us [the state] into a death spiral.
"As I said in my opening remarks, we continue to dance around this, and we need to take the complex and simplify it. If you're looking for a simple answer, I would have all the listeners pull up the Comptrollers report that came out just yesterday, it's pretty simple. It details our liabilities and our assets," Blumenshine said.
"Brady pointed out several points in Gov. Pritzker's State of the State address, but not once did he mention the pension crisis this state faces. I find that unbelievable," he said.
Both candidates were asked how they would address the rising gun violence in the Bloomington-Normal area and McLean County. Blumenshine said that he is pro-Second Amendment and that most gun crimes are from those who own guns illegally.  
Brady said that before any new gun-control legislation should be considered, the ones currently in place need be enforced better first.
"I am pro-Second Amendment myself and I would tell you my experience from the gun side of things that those who are law abiding citizens are the ones being penalized when it comes to what they're supposed to do such as renewing their [Firearm Owner's Identification] card, if they can even get that done in the specified time one is supposed to," Brady said.
Brady's remarks focused on the recent money received from the state by ISU, as well as saying that Republicans blocked the amount of taxes added on people during his time in office. 
"I put my heart and soul into the people of the 105th district, I thank all of you for attending and I ask for your vote this coming March," Brady said.
Blumenshine again focused on the number of citizens leaving Illinois. 
"Are you better off than you were 20 years ago? How many of you have discussed leaving Illinois? How many of you think we can move this state any further with the same career politicians who have brought us to this point. I too thank you for all showing up and participating, Illinois is my home," Blumenshine said.