The Office of Sustainability held Illinois State University's first-ever Campus Clean-Up from noon to 2:30 on Tuesday to celebrate Earth Day.
The event was a part of the Sustainability Expo, which took place on the Quad and was hosted by the ISU Student Sustainability Committee.
The Expo featured a variety of organizations and ways to help students learn about sustainability.
"It's really important to keep the campus clean and make sure the environment around here is clean," office assistant Makenzie Koenig said.
"It's important to pick up [trash] around campus to make it a better place to spend our time."
The event involved groups of students and staff heading out to the ISU Quad and surrounding areas to pick up any litter. They had two collecting bags, one for trash and one for recycling.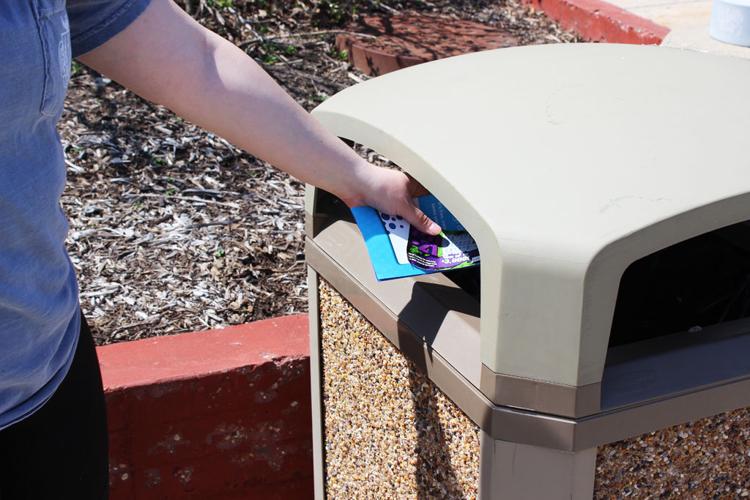 "I hope [that after this event] the garbage and recycling is disposed of properly, rather than just lying on the streets of Normal," Office of Sustainability intern Camilla Banaszczyk said.
"[I hope] people feel like they did something meaningful for Earth Day, if they didn't get the chance to yesterday."
Banaszczyk adds that the turnout was far greater than the office had expected. She also adds that numerous professors on campus helped promote the event to their classes.
Participants at the event were given a free T-shirt and gloves before they went on their way to help clean up the campus.
Once they returned what they had collected, they received a reusable Starbucks coffee cup.
The goal of the event is to promote sustainability and showcase the impact sustainability can make.
"This [has] definitely made me more aware and cautious," senior biology major Aminah Yassin said. "A lot of people overlook [sustainability] when it's really a big, important thing, especially with global warming."
Every year the Office of Sustainability puts on an event to celebrate Earth Day.
This year, the office decided to put on a different kind of event, as Campus Clean-Up is the first of its kind.
Yassin adds how the event was fun, and how doing something like picking up trash does not have to be a boring activity.
"We only have one planet and we're destroying it pretty quickly," Horkavy said. "Global warming at this rate is probably not going to be stopped, but it can be slowed down."