Illinois State University's Career Center switched gears when it announced its name change to Career Services. The change was officially announced on Aug. 17.
Career Services supports all ISU students with developing, evaluating and implementing career decisions. Students will contact Career Services during their college tenure at some point to discuss their future.
Director of Career Services Pamela Cooper spoke on what exactly went into the name change, saying that student success is important to the department.
"The thought behind the name change included reflection on what we stand for and the services we offer to assist ISU Redbirds with professional and career success, particularly as it relates and aligns with student academic success," Cooper said.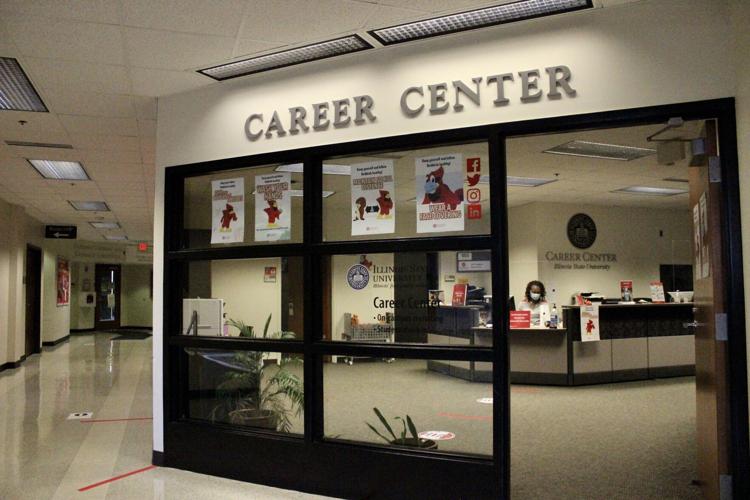 Career Services wants to be recognized by internal and external stakeholders as a leading, full-service Career Services department serving the ISU community.
In addition, it does not come as a surprise to the name change as most colleges and universities across the United States use "Career Services" as the name for their department.
"Career Services wanted to be sure to identify with the student perspective and how they see and interact with us. Renaming it Career Services is a major draw for students that seek ISU resources available to them," Cooper said.
Input from the entire Career Services staff went into the decision. Assistant Director for Marketing and Communication Susan Whitsitt said that the Career Services staff works as a team, making students the largest priority when it comes these kinds of decisions.
"The Career Services staff functions as a team, and as a result, major changes are always discussed and agreed upon with the best interest of ISU Redbirds in mind as they pursue career and professional success," Whitsitt said.
"Career Services team members (including students employed by Career Services), provide professional input as we continuously move forward with professional industry and career trends, and from that perspective, all of our reactions reflect an alignment of what is in the best interest of the students we serve."
Students can find Career Services in the Student Services building but is scheduled to be relocated to the Bone Student Center in the future.