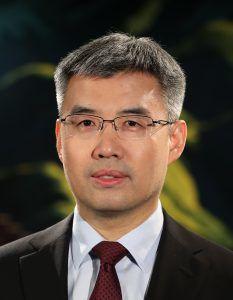 Illinois State University will be hosting the Consul General of the People's Republic of China Zhao Jian tomorrow to deliver a speech for the 2019 International Seminar. 
The talk titled "U.S.-China Relations" will be touching on the current relations between the two countries. 
The event, sponsored by the Office of International Studies and Program, will begin at 11:45 a.m.in the Hancock Stadium Club. 
The event is free, along with being open to the public, and lunch will be provided for those in attendance. 
Jian served as consul general in both Chicago and in Melbourne, Australia. Jian is a part of several different roles in the Department of North American and Oceanian Affairs in the Ministry of Foreign Affairs.He has also served as the attaché to the embassy of the People's Republic of China in the Cooperative Republic of Guyana. 
Before Consul General Jian steps in for his presentation at the event, Illinois State's Associate Professor of Graphic Design Archana Shekara will conduct a brief introduction and display her students' artwork for the "Designing-Cross-Cultural Awareness Through Typography: Understanding Heritage and Cultural Identity of China" display.