In a fall semester update email, Illinois State University President Larry Dietz ask that the Redbird community remains "vigilant" in the ongoing pandemic. 
As the university prepares to reopen campus as safely as possible, Dietz urged students to pay close attention to their physical and mental well-being as we learn to navigate our new normal. He also urged students to review the health and safety protocols that can be found in the Redbirds Return plan.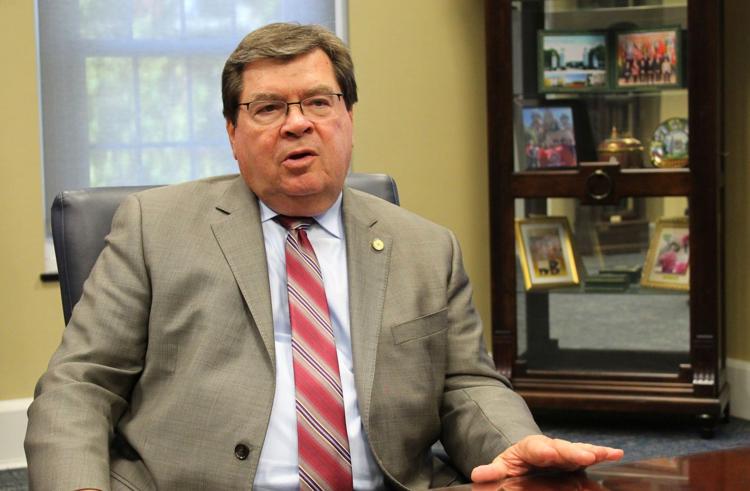 Dietz reported that more fall classes are moving to online formats to help de-densify academic facilities throughout campus. The move comes as a result of additional COVID-19 testing capabilities not likely being available at hoped-for levels at the start of the semester. Dietz said students in science, music, the arts or a course that require a face-to-face component will remain in a hybrid or face-to-face format. 
"As I have said numerous times over the last months, the health, wellness and safety of the entire campus community must be our top priority and at the center of our decision-making," Dietz said in a statement. 
"It is important to note that as cases rise in Illinois and across the country, equipment and supplies necessary to conduct testing are in extremely high demand. At the end of last week, the university was informed that the U.S. Department of Health and Human Services reallocated, to other agencies, equipment and testing kits that the university had ordered. Those supplies were expected to be delivered to the university prior to the beginning of the fall term. While this is a disappointment, it is exactly why multiple resources must be in place in order to provide testing for our students." 
With cases continuing rise, Dietz reassured the community that the university's COVID-19 planning teams are studying how significant the increase in positive cases will impact students, staff and faculty as the fall semester begins. 
Testing will be provided on-campus for students showing symptoms through Student Health Services and partnerships with local hospitals. Plans are still being made to provide additional testing. Students, faculty and staff can also be tested at the Interstate Center in Bloomington free of charge. 
For students living on-campus, the housing and meal plan contract cancellation date has been extended to Aug. 18 with no financial penalty. Students will be required to wear face masks when not in their dorm room. Random surveillance testing will also be done in residence halls and university apartments. More information will be provided as it becomes available. 
"Coronavirus continues to create many challenges and I thank you for your patience and flexibility. As we begin the fall semester, please follow the health and safety guidelines posted throughout campus and on social media," Dietz said. "Although this fall will be quite different than previous years, I look forward to seeing you on the Quad and in the Bone Student Center, Milner Library, the Student Fitness Center and many other places on campus. 
The full update can be read below.