Freshmen enrollment at Illinois State University is at an all-time high.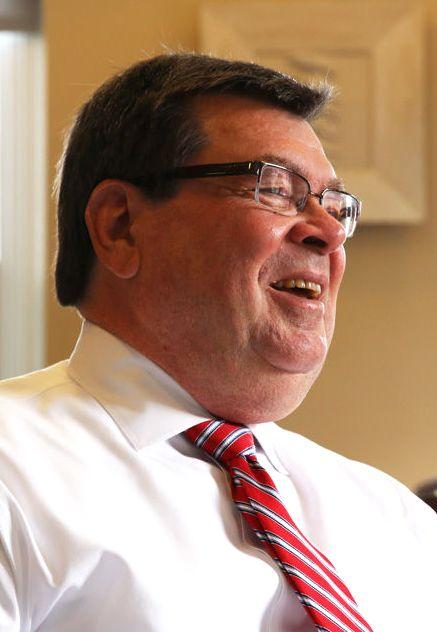 In the eight years that President Larry Dietz has been with ISU, this is the first time that the university has had to adhere to the May 1 application deadline because "we simply had more students than we felt we could accommodate," Dietz said in an interview on WGLT's Sound Ideas.
May 1 is the deadline that most universities across the nation follow, it has even become known as "decision day." In the past the university has continued to accept applications following the deadline, but due to the high numbers of applications and enrollment deposits the university has received thus far, they had to close applications.
Although the university will not know exact numbers until the new school year begins, Dietz told WGLT that they are nearing the 4,100 mark as compared to last year's nearly 3,700 freshman class.
As a result of these growing numbers, some students have been placed on waiting lists. The university had to consider housing, other facilities, academic programs and balancing out the new and continuing enrollment numbers when making the decision to close the applications.
"We want to ensure that all students are served well," Director of Media Relations Eric Jome told The Vidette.
Despite the growing incoming class, the overall number for enrollment is estimated to remain in the 20,000 ballpark.
Dietz also told WGLT that he believes this is part of the expected stability in the coming years. With the recent approval of the state budget, increased funds that the university will receive and new programs, like the cybersecurity program, staying in-state will continue to be more of an appeal for prospective students.
"People have had their doubts about higher education in Illinois," Jome said. "Some out-of-state schools even started recruiting in Illinois ... but I think the return to economic and budget stability is improving confidence."
Jome advised that the university does not want to get ahead of themselves since the numbers will not be definite until ten days after the first day of classes, but he believes the university is in "pretty good shape."
"We are very happy to see increased interest in the university," Jome said. "We are on track for a stong freshman class and I think that is a testament to the strength of the institution."