With a continued decline in the rate of infection in new COVID-19 cases, Illinois is on track to move to Phase 4 of Gov. JB Pritzker's reopening plan Friday.
All regions in Illinois are set to move onto the next phase as of Monday morning.
Gatherings of up to 50 people are allowed under Phase 4. Along with more people at gatherings, restaurants can offer indoor seating.
Seating in Phase 3 was limited to outdoor areas only, but as long as restaurants have safety precautions, follow social distancing guidelines and extra sanitation measures, they can begin seating people inside. Parties of up to 10 people are allowed to sit inside for dining and drinking.
The Town of Normal, along with the Mayor of Bloomington, announced in a statement Monday that since outdoor seating has worked well and is being operated in a safe manner, outdoor dining will be extended until Aug. 2.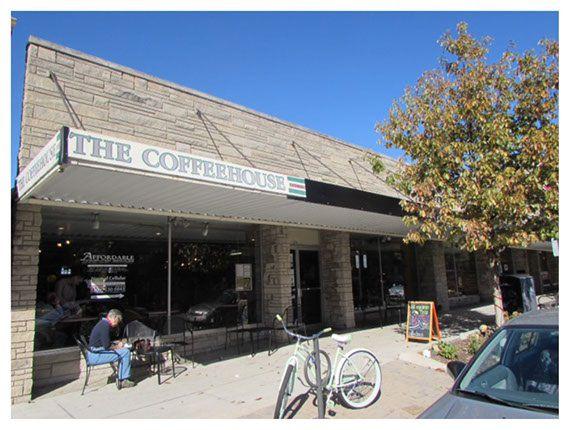 "The outdoor dining extension will continue to be a great help in the early stages of Phase 4, when indoor seating will be limited," Bloomington Mayor Chris Koos said.
For those who haven't seen relatives in nursing homes, outdoor visits will be allowed in accordance with social distancing guidelines.
Retail shops can reopen but are limited to a 50% store capacity. Customers must be following social distancing guidelines, along with the recommendation of wearing a mask and that checkout keypads should be cleaned after each use.
Businesses such as hair salons, barber shops, nail salons, spas, massage therapy clinics, or any other personal care business are allowed to open with a 50% capacity along with customers and employees wearing a face mask. Any shared items such as magazines need to be removed.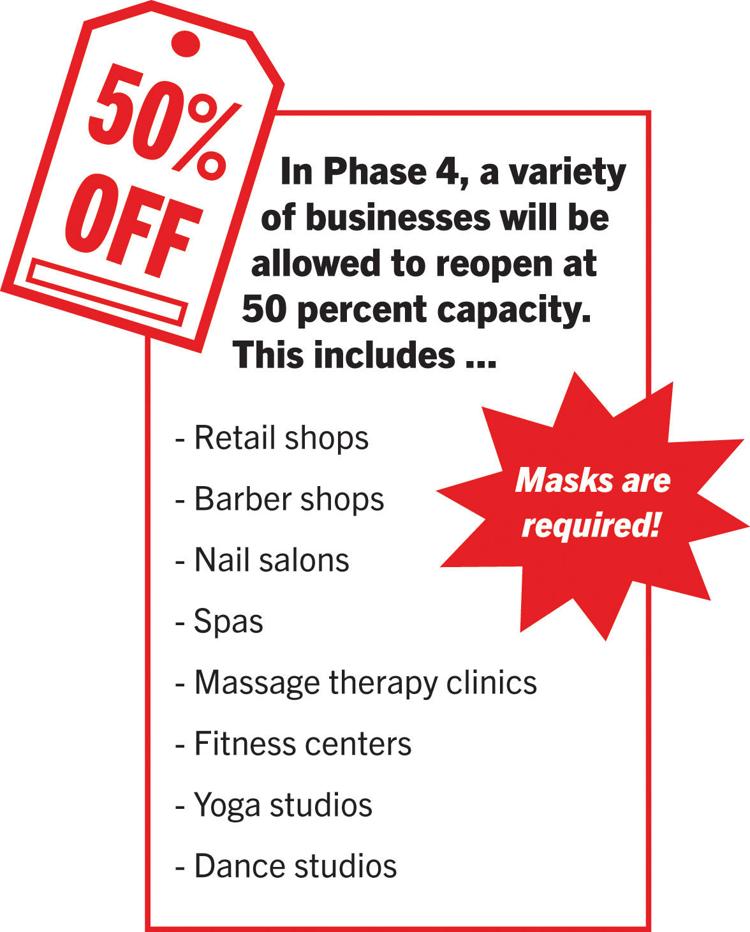 Fitness centers for gym goers, cycling, dance, or yoga studios can reopen with a capacity of 50%. Face coverings must be worn by staff and social distancing guidelines must be implemented. Exercise equipment and areas must be sanitized after each use.
Museums and zoos are allowed to operate at a 25% capacity but no hands-on exhibits are allowed. Miller Park Zoo in Bloomington is asking visitors to make reservations to visit when the zoo reopens Friday.
Indoor theaters and performing art venues can reopen but with 50 people or fewer in attendance. Social distancing must be implemented between the guests.
Businesses such as legal services, accounting services and architectural/engineering design can return to the office with 50 people or fewer at one time who must follow social distancing guidelines.
Day camp services such as recreational, education and religious camps that were not licensed by the Department of Children and Family Services are allowed to reopen with group sizes of 15 participants or fewer.
Pritzker also announced that schools will be allowed to reopen in the fall under the guidance from the Illinois Department of Health.
Illinois will not be able to move on to the next phase until a vaccine or a highly effective treatment is proven to work or until COVID-19 is defeated. IDPH will continue to closely monitor trends in cases and hospitalizations to decide if a return to a previous phase is necessary.