It is no secret that employers look for college graduates with experience, but where should students look to gain experience while obtaining a degree? 
Illinois State University's Innovation Consulting Community gives all students the opportunity to work on professional development projects with real employers.  
"Employers are seeking students who possess initiative, a disposition not easily identified on a resume. Participation in the ICC absolutely demonstrates initiative and fosters innovation and critical-thinking skills," Kaufman said. 
Kaufman also stressed the importance of creating an experience that any student at ISU can participate in.  
"Most universities do not offer this type of experience to their students. Students from any major and any grade level can participate on a project," Kaufman said. "A couple years ago, we had a freshman student on a team with two graduate students." 
Interested participants are placed on teams with a mentor, but Kaufman believes the teams are more student-led. 
"The student team really owns the project and is challenged by all of the ups and downs the project offers," Kaufman said. 
The ICC will offer at least 13 projects this year, at least two of which involve innovative technology.  
Kaufman explained the first project as "virtual reality meets the insurance industry." 
In this project, students from ISU's Arts Technology and Insurance programs are working on creating a virtual reality experience to replace some training programs in the insurance industry. Though current participants are arts technology or insurance majors, Kaufman encourages any student to apply.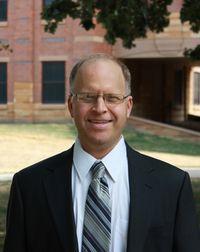 The second project involves the possible purchase of a recycled shipping container for ISU's horticulture and landscape management sequence. After the project is complete, the container could grow specialty crops using LED lighting.  
"This team will identify inputs and costs to purchasing and operating this system, location of the unit and expected benefits to the university and to the community," Kaufman said. "The recommendations of this team will be shared with the ISU Sustainability Fund for potential consideration for implementation at ISU." 
This year, over 70 students are participating in one of the 13 projects. They are hoping to build valuable skills, meet contacts and prepare themselves for graduate school, internships or jobs.