Rivian is developing more than just vehicles, technologies and services.
In preparation of the company's late 2020 product launch, the manufacturing facility is also growing its team.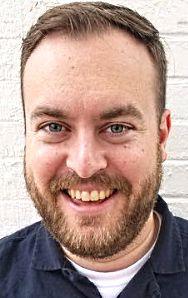 For the past three years, Zach Dietmeier was the vice president of the Bloomington-Normal Economic Development Council (BNEDC).
He announced Tuesday that he will become the Plant Communications Manager at Rivian's Normal manufacturing facility effective this week.
Dietmeier graduated from Illinois State University in 2011 with a Bachelor of Science degree in communication mass media radio. In 2016 he received his master's in sport management.
Prior to taking on his role at BNEDC, he worked at Illinois State University in the university marketing and communications office.
During his time with BNEDC, he also served as Business Development and Project Management Coordinator.
"While the EDC will miss Zach, it is great to have someone with his economic development acumen representing Rivian," BNEDC CEO Patrick Hoban said in a news release.
"Zach is a rare talent and a community champion. We look forward to partnering with Zach in his new capacity and wish him the best of luck!"
Dietmeier joins Amy Mast, who serves as communications manager for all Rivian businesses. Rivian has locations in Michigan, California and the UK.