Once fall 2017 rolled around, Illinois State University's 384 international students represented less than 2 percent of the overall university population.
As of today, the international student population has increased to 2.7 percent of the campus population with 558 enrolled.  
A large portion of this percentage increase came from the implementation of the INTO program in the Fall of 2018.  
The INTO program at ISU is one of the many joint ventures connected with the INTO University Partnerships.  
This joint venture between the two allows for 69 countries to be represented at ISU and for ISU to recruit more international students on campus.  
The INTO University Partnerships includes a worldwide network of educational counselors who work to advertise ISU and other recruitment capabilities to potential students.  
"The INTO Illinois State University joint venture brings additional recruitment capabilities, language support, and academic services for our international students. Through bringing more international students to Illinois State's campus, domestic student's educational experience is enriched by engaging with international cultures and perspectives in the classroom," Director of International Admissions Kayla Carroll said.  
ISU's portion of the joint venture has also resulted in additional language support and academic services for the current percentage of international students.  
The INTO program and support lies in Fell Hall and provides classes in Academic English (ESL) and Pathways programs.  
The Pathways programs currently offer them these opportunities through the first year of their studies while they work towards earning credits for their degree. These programs go on to help them make the transitions they need before they continue onto their degree program full time.   
International student and sophomore Eddie Winner's transition was one that benefited from the support and opportunities he's received during his time at ISU.  
Although Winner started his college studies at Manhattan College in New York, the strong combination of academics and sports in the United States has brought him all of his success.  
"A lot of my friends in Israel don't even consider coming to the college system despite being good athletes or coming to a university because they say 'I just can't do that. I'm going to miss my family and the food,'" Winner said. 
While Winner had to balance everything a regular college student has to deal with and the transition from Israel to the United States, his background of travel has been a large help as well. 
His time, support system and success at ISU has brought him a positive experience and a chance to open his eyes and grasp onto every opportunity he can to explore his interests.  
"For me, everything is temporary. To come here for a couple of years and then go back, it doesn't really matter where you are. If you do what you love, you can be whatever [you want]," Winner said.  
To him, being able to come to the United States for college and have the experience has helped him expand his mindset and grow. This comes with the help of the programs that are put into place for international students, especially at ISU.  
"I'm very happy to be submerged into this environment, and again, build my life stone by stone. I think it's a huge privilege that I'm here. I'm from a small city in Israel and the sports allowed me to be here because I don't come from a rich family. Being here and to experience all of that is a huge privilege for me and I'm very thankful," Winner said.  
And although the large increase within one year was a beneficial factor for ISU, International Admissions and administration is looking to utilize this program to expand ISU's diversity even farther than before.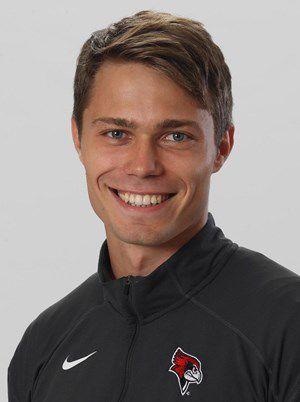 Both groups want every international student at ISU to have similar experiences and opportunities in life as Winner. With this goal and the programs in place, they are optimistic about the goals they are currently working towards.  
President Larry Dietz's main goal for administration and the INTO program is to increase the international population at ISU by 10 percent over the course of the next 10 years.  
"The more our brand is built around the world, the more growth we will see. This process also includes supporting our current international students. Their retention and success is our most important goal. If they have a great experience here, they are the best spokesperson to tell their friends and family about Illinois State," Carroll said.  
The plan going forward within his goal includes continuing to introduce ISU around the world to different worldwide markets. This approach will include a slow growth with an appropriate increase to build up to the goal of 10 percent. 
Dietz's goal of this increase in international population would bring ISU at a similar international enrollment as other peer institutions across Illinois and the country. 
"Certainly, there has been international students here for a long time. The critical mass of international students has been smaller than most of the other institutions, so we certainly want to get up to speed and do our part with that as well," Dietz said. 
For Carroll and Dietz, influencing more international students to come to campus would provide these students with the support they need and enrichen the domestic student's educational experience.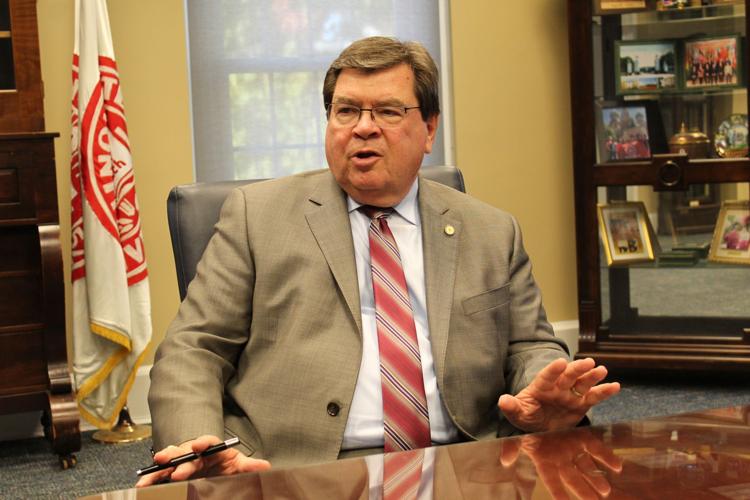 Their plan with this enrichment would come from the engagement with the international cultures, perspectives and diversity in the classroom.  
The hope is that the increase will also lead to additional growth and expansions alongside the current support system in place. Dietz believes that the university will remain optimistic and open minded with helping international students transition to campus. 
From international floors in some of the resident halls and helping these students find housing to getting them involved in co-curricular activities and RSOs, there is already a positive impression from the international dimensions of ISU. 
"I think [these students] tend to be adventurous people or they wouldn't have traveled halfway across the world to pursue their education here. It's a matter of if we have organizations that they feel obliged or feel welcomed to. If we don't have one that they would like to have, it's easy to form a new student organization themselves," Dietz said.