While it may seem like the semester began only a few days ago, finals week is looming. Projects, exams and presentations will soon come crashing down on students.
At this stressful time, there are plenty of resources available on campus for everyone from the put-together students to the late-night crammers.
Milner Library 
As per the usual tradition, Milner Library will be open 24 hours a day until May 10. For those who must study in silence, floors four and five will be specifically designated as quiet floors. Milner offers reservable study rooms for group and single cram sessions as well as a presentation practice room to get in a few rehearsals before that final project presentation.
Milner has library guides and subject librarians available online for most courses and majors.
Milner Study Breaks
To break up the monotony of studying, Milner will be offering free doughnuts, fruit and coffee from 6-8:30 p.m. on May 5, 6 and 7.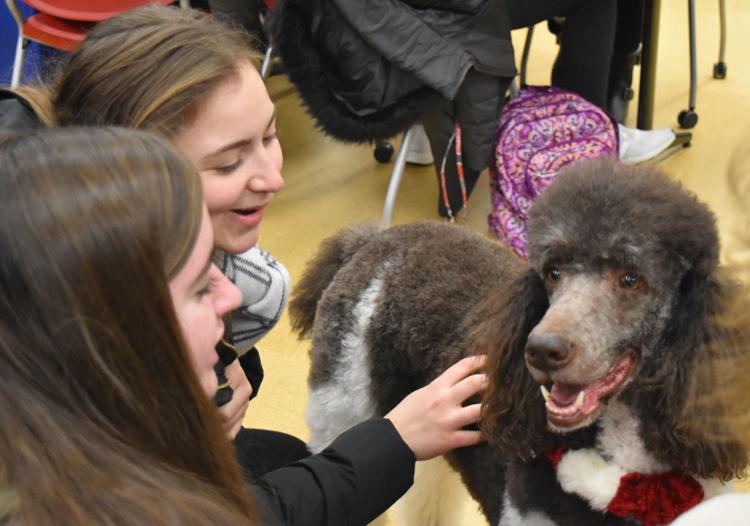 Pawsitively Stress Free
If you feel your grades are going to the dogs, "paws" a moment to go to the third floor of Milner library on Monday and Tuesday from 2-4 p.m. As a finals week bonus, there will also be free chair massages available. Research shows that a few minutes of petting a dog can reduce stress and improve focus afterward.
Finals Blitz
University College is holding final review sessions for a variety of courses. Each review session lasts for two hours, and you can come and go as needed. For the full list of courses and review dates, check out the University College website.
The Student Fitness Center
If pets are not your thing, exercise is another great way to relieve stress. The Student Fitness Center offers group fitness classes ranging from relaxing yoga flow to sweat-inducing cardio kickboxing. There's also a punching bag and boxing gloves available for some catharsis.
Coffee
Coffee and caffeination are one of the most vital elements to a successful study session. Several places near and around campus are prime spots to get coffee. Starbucks is available in the Bone and in the Student Fitness Center. Einstein Bros. Bagels is also open in Milner Library. Off campus, the Coffee House and Coffee Hound are located in Uptown Normal.