Starting in January, Illinois State University students will have access to their own copy of Adobe Creative Cloud through the university.   
This agreement will allow students to download all Adobe Creative Cloud applications on their own computer at no cost.  
The amount of Adobe cloud storage will expand from two GB to 100 GB as well.  
The current agreement only gives students access to Adobe Creative Cloud applications in the computer labs, such as Photoshop, InDesign, Premier Rush and XD, causing many to pay over $250 a year for such tools.  
With this addition, students will be given access to over 40 desktop and mobile apps for photography, design, video, web and UX.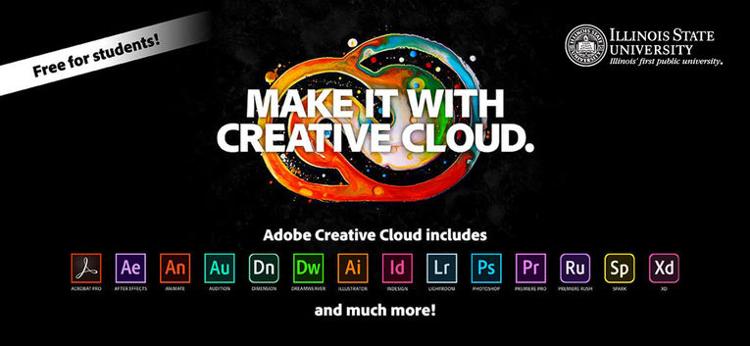 All majors will be provided these tools to work on digital projects, regardless of skill levels.  
This program can be used anywhere, at any time and on any device.  
ISU encourages students to use these tools to their advantage to increase creativity, imagination, innovation, invention and ideation skills.
More information on how to access Adobe Creative Cloud will be available in January.