Illinois State University President Larry Dietz announced that Illinois State will rename the 10 floors in the Watterson Towers residence hall. The decision to rename the floors comes in the wake of George Floyd's tragic death and the ensuing removal of the names of those who supported or continued the system of slavery. 
The 10 current names tie to former United States secretaries of state that carry the weight of the nation's past built on the racist system of slavery. Watterson Towers opened in 1968 and out of the 10 names, eight actively participated in the system of slavery. 
The first 10 U.S. secretaries of state were Thomas Jefferson, Edmund Jennings Randolph, Timothy Pickering, John Marshall, James Madison, Robert Smith, James Monroe, John Quincy Adams, Henry Clay and Martin Van Buren. 
Several would be elected president after serving as secretary of state. According to ISU, only Pickering and Adams did not participate in any forms of slavery.
The recommendation to change the names came up to Dietz by some faculty members through a discussion with ISU Cabinet members earlier this month. 
"Frankly, I'm not sure that the students who lived on those floors in the first place knew too much about the secretary of state whose name was on their floor. There didn't seem to be much of an affiliation or pride in being a part of the given floor that named a secretary of state they didn't know anything about," Dietz said. 
"The discussion [that] week at Cabinet was that we thought it would be wise to respond to that. There is a naming committee on the campus, but that naming committee entertains reviews such at this."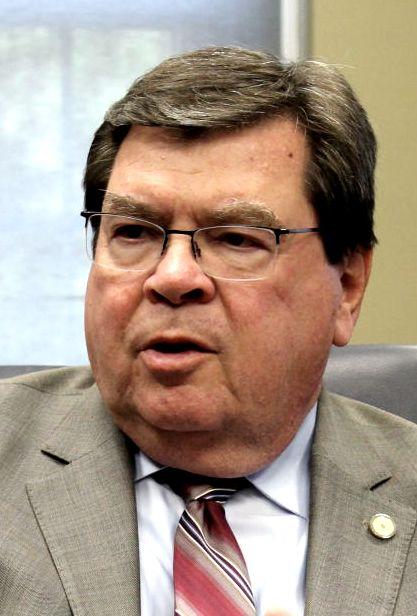 The University Naming Committee is working on new floor designations with changes scheduled to be established in the fall. University Housing Services started the process of these changes when former Watterson Towers residential assistants created a petition asking for the houses to be renamed. 
"It doesn't have to take very long and my visceral reaction to that is we need to remove anything like that that's offensive to the students that are living there," Dietz said. 
In an email sent to faculty, staff and students, Dietz stated that he "spoke to more than 1,500 concerned citizens, including many Illinois State University students, faculty and staff, at an NAACP gathering in response to the tragic and untimely death of George Floyd." 
He "pledged that ISU will continue to work tirelessly to make ours a campus that rejects systemic oppression and embraces the humanity, the gifts, and the diverse contributions of each and every individual who joins the Redbird community."
The full email is below.