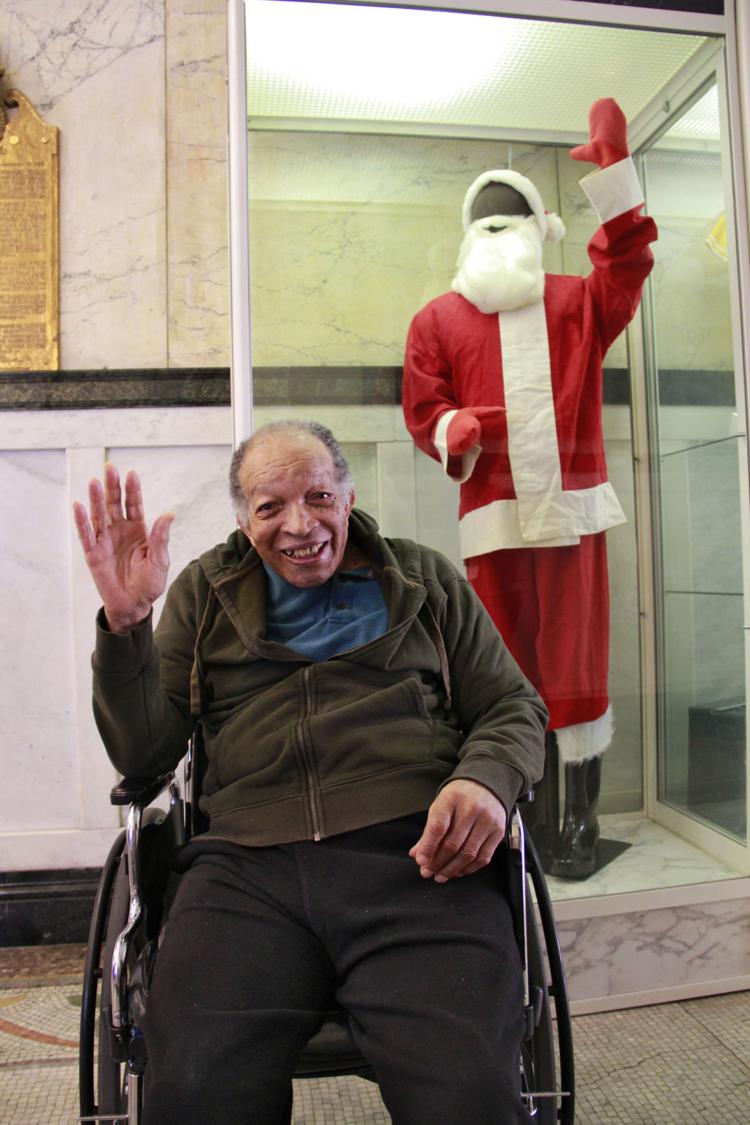 The Town of Normal will honor the recent passing of local civil rights leader Merlin Kennedy with a weekend dedicated to his contributions to the greater community.
In collaboration with Uptown Partners and the local NAACP, the Town of Normal hopes to pay tribute to the late civil rights leader with the "Mr. Merlin Kennedy Weekend."
This year marks the fifth year of free activities in Uptown which includes a diverse cast of volunteers, a visit from Black Santa, popcorn from the Garlic Press, treats, refreshments, a letter-writing station and music. The event will run from 11 a.m. to 4 p.m. Saturday and noon to 3 p.m. Sunday.
The McLean County Museum of History will also honor Kennedy this weekend by offering free admission to its new exhibit "A Community in Conflict," which displays Kennedy's work into context. The free admission runs from 9 a.m. to 5 p.m. on Saturday.
The permanent exhibit is also open during regular Museum hours.
Kennedy is remembered for his many contributions to the advancement of civil rights and equal accommodations, standing up to racial segregation and fighting for human dignity.
Kennedy passed away earlier this year, but his legacy lives on. In 1966, Kennedy was at the center of a controversial debate over the racial identity of the holiday icon Santa Claus.
The NAACP attempted to enter a float featuring the community's first ever black Santa Claus in the annual Chamber of Commerce Christmas Parade in Bloomington. Kennedy was barred from participating which prompted a debate and protests that made national headlines.
Police cornered the float before the parade began and despite threats of arrest, Kennedy climbed down from the float in full costume and proceeded to walk the entire route of the Twin Cities Christmas parade.
From then on he spent his life taking on institutional racism, specifically minority issues as a candidate for Bloomington City Council. Kennedy was the first chair of the Bloomington Human Relations Commission and he was also the very first recipient of the Normal Human Relations Commission's Martin Luther King, Jr. Award.
"Mr. Kennedy's legacy will resonate for generations to come," said Frist Vice-President Carla Campbell-Jackson. "Kudos to the Town of Normal for recognizing his significant contributions."