In the latest coronavirus update from Illinois State University, students, faculty and staff were told that Milner Library will be closing its doors to all walk-in activity until further notice as of Tuesday.
Milner has made the decision to move toward a more online context because of the observed student prevalence within its walls and the concern of exposure to the virus. Curbside pickup, virtual browsing appointments and campus delivery via campus mail are the library's new response to COVID-19.
"This move is bringing us into alignment with practices of libraries across the country and within the state of Illinois," Dean of Milner Library Dallas Long said.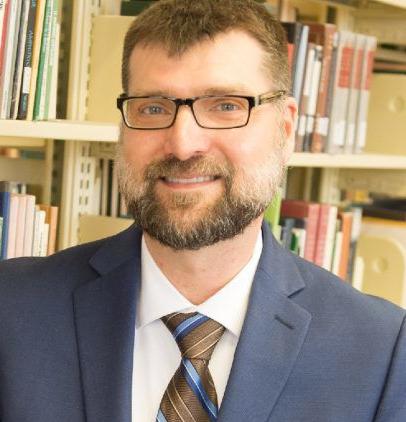 "The University of Illinois at Urbana-Champaign and Southern Illinois University Carbondale have both made the decisions to keep their libraries closed."
The library made the decision to close its doors to walk-in activity, to students who want to use the library to study and to students who utilize its spaces for ongoing group work assigned by Illinois State University courses.
"Libraries are large community gathering spaces. And, like many semesters, we've got a number of students here. The potential for exposure from students to each other and to library staff has been a concern," Long said.
"So, we examined our services and decided that we can offer most of them in a virtual environment as well as in a controlled environment."
In the email, ISU students, faculty and staff can request to come and browse the collections by contacting their subject librarians. The Special Collections and the Dr. Jo Ann Rayfield University Archives were also said to be closed to walk-in activity, but are available by appointment for research purposes either virtually or in person.
Some students are concerned about the shift to the new virtual context adopted by Milner Library.
"This is somewhere people go for a quiet place to get their work done. Some people don't have access to that kind of thing living in dorms, at home or with roommates right now," Sophomore nursing major Carey Barkmeier said.
"And we can't do groupwork in many places right now. There are no visitors allowed in the dorms."
Additionally, students worry that losing access to the library might mean their quality of work suffers.
"We aren't going to be able to meet up with people for group work. We'll have to go outside. I'm not sure how I'll meet for group work when the weather gets bad or if my internet isn't great," Barkmeier said.
Some students utilize the library for reasons beyond accessing the materials, meeting with colleagues or studying in its quiet alcoves.
"I come to the library to use the printer. I don't live somewhere with a printer, so this is the only one I have right now," sophomore special education major Tara Tilkes said.
"Milner has all the resources I could need, right here in front of me. If I need to study, if I need a computer, if I need the internet, if I need to print something, it's all right here. Not everybody has that where they are living."
The move to an online, socially distanced context also has students wondering if there will be space for all the diverse needs of ISU students.
"What am I going to do if the library has no available appointment slots available? At the Student Rec Center, I can't always find the appointment at the time that I need because they're all booked up," Tilkes said.
With Milner Library closing its doors to in-person student interactions, such as studying, group work or unsupervised browsing, students are planning to move elsewhere.
"Students are just going to find some other place to study that isn't the library. This was the only open library in the Bloomington-Normal area. Now, students are just going to all go elsewhere. If Milner Library did social distancing or cleaning, we should be able to stay," junior graphic design major Bill Syed said.
Some students feel as though Milner's virtual transition is not positively impacting all students on campus.
"I want the library to stay open. I need the face to face, I need the change of scenery," sophomore undecided major Kelley Leibforth said.
"I can't study in my living room where all my roommates just want to hang out all the time. I need a different environment to study. A lot of us feel this way. This was the only place we had."
However, administration is firm in their reasoning for Milner's adoption of its new policies.
"Unfortunately, coming to the library to study is over this semester. While no cases have been reported to me, I've certainly heard rumors from students who work here who know people who have been studying at the library and become ill or needed to quarantine because of their roommates." Long said.
"We think this policy will create a safer environment for both library employees, the university community and students."